Notre Dame Attacker 'Pledged Allegiance to ISIS' in Pre-Assault Video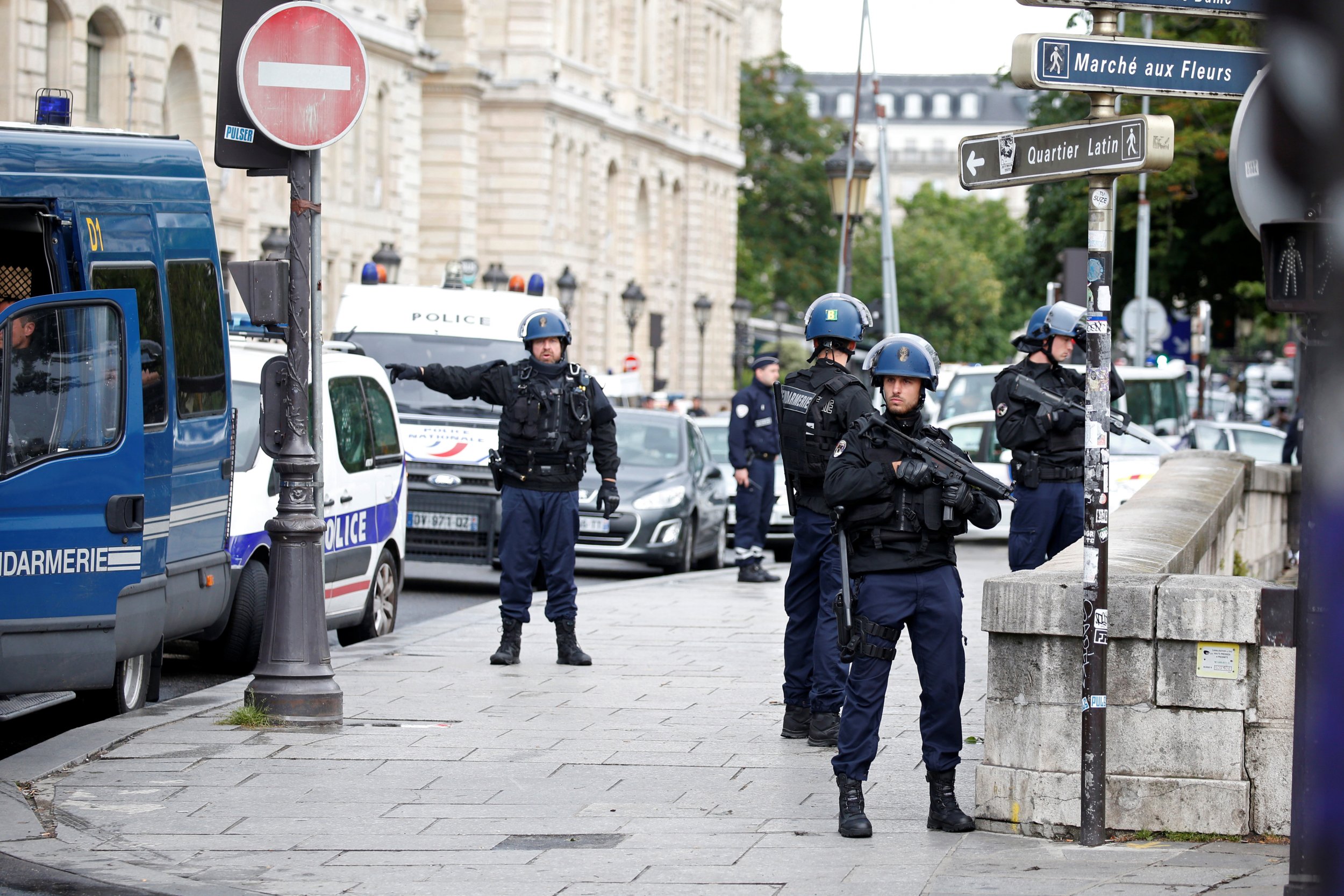 The man who attacked a policeman with a hammer outside the famous Notre Dame cathedral in Paris on Tuesday had pledged allegiance to the Islamic State militant group (ISIS), according to a video he had left in his apartment before the attack.
Police found the video in a search of his rental residence in the northwestern Paris suburb of Cergy, a source with knowledge of the investigation told international news agency AFP. The source did not reveal the specific words that the attacker used in the video.
The 40-year-old man launched his attack on the 22-year-old police officer, shouting he was a "soldier of the caliphate" and carrying out the act in revenge "for Syria." Police shot and injured him. He is being treated in hospital for a chest wound.
He remains unidentified but government spokesman Christophe Castaner told RTL radio that he was an Algerian student studying media at a eastern French university. He said the attacker "never showed any sign of radicalization."
The police officer only suffered minor injuries. Authorities immediately launched a security operation at the famous site, barricading visitors inside the tourist attraction.
Read more: Paris police shoot, injure attacker at famous Notre Dame cathedral
The medieval Catholic cathedral is a popular destination and is located on the Île de la Cité in the Seine River. Police investigated a terrorism scare at the scene in September 2016 after they found a car loaded with cooking gas canisters and bottles of diesel fuel.
France remains in a state of emergency after a series of deadly attacks by jihadis across the country since January 2015. In November 2015, an ISIS cell killed 130 people in a series of coordinated attacks across Paris.
In January 2015, separate attacks on the offices of the satirical newspaper Charlie Hebdo and a kosher supermarket left 17 dead. In July 2016, Tunisian national Mohamed Bouhlel drove a lorry into revellers watching the Bastille Day fireworks in the southern city of Nice, killing 86 people.
As well as these major attacks, several radicalized individuals have targeted police officers or soldiers in France. The last attack on authorities before Tuesday's incident came in April. A man shot and killed a policeman on Paris's iconic Champs-Élysées avenue and injured two of his colleagues in an attack also claimed by ISIS. It came just days before the presidential election that Emmanuel Macron went on to win.
During the French presidential campaign, the independent candidate called for the hiring of 10,000 police officers over five years.
The incident at Notre Dame comes just three days after an ISIS-claimed vehicle and knife attack on London Bridge and nearby Borough Market that killed seven people.