Irish Frisky: Pence Speech Just Latest Reason for Notre Dame Fans to Despair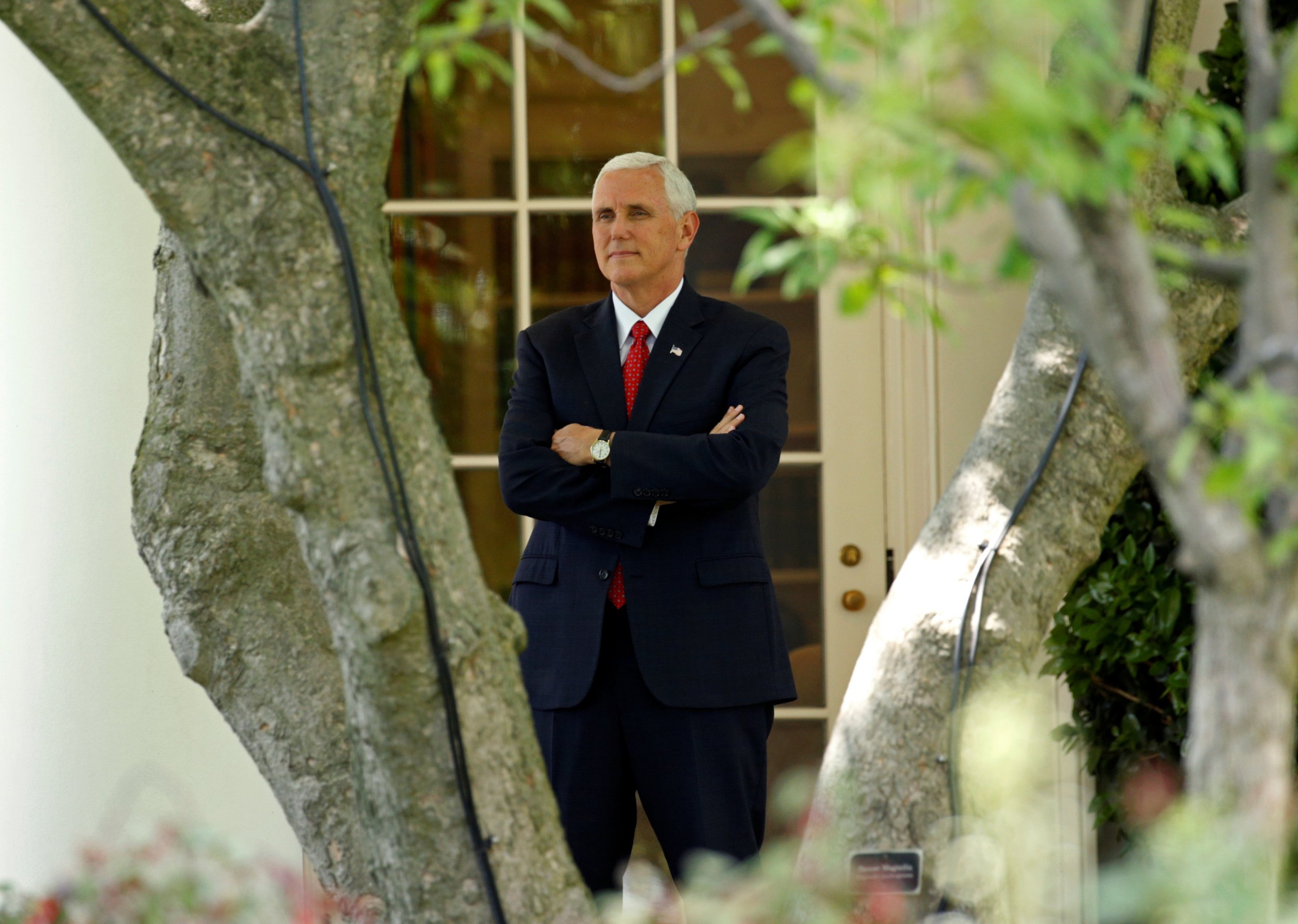 On Sunday, Notre Dame Stadium, once home to the world's most famous walk-on football player, was the scene of a newsworthy student walkout. During commencement exercises at the University of Notre Dame, approximately 100 students stood up from their seats on the field at the storied venue and exited just as Vice President Mike Pence began his keynote address.
The protest was planned weeks in advance by a student group called We Stand for ND. Earlier in the semester, the university, which has an informal tradition of inviting the newly elected president of the United States to speak at graduation in the first year of his term (six presidents, most recently Barack Obama, have spoken at the school's commencement exercises), opted not to invite President Trump. The school's administration took this action after thousands of students and faculty members signed a petition, first circulated in December, imploring the university to not have him speak. The nation's foremost Catholic university announced in early March that it would invite Vice President Pence, an Indiana native and a former governor of the Hoosier State.
Under overcast skies, Pence stepped to the podium to address the 2,081 graduates, their families and other attendees. As dozens of students began filing out of the 80,000-seat football shrine, Pence spoke at length about the importance of freedom of expression and how that ideal has of late been under siege on college campuses. "While this institution has maintained an atmosphere of civility and open debate, far too many campuses across America have become characterized by speech codes, safe zones, tone policing, administration-sanctioned political correctness—all of which amounts to nothing less than suppression of the freedom of speech," Pence said. "These all-too-common practices are destructive of learning and the pursuit of knowledge, and they are wholly outside the America tradition."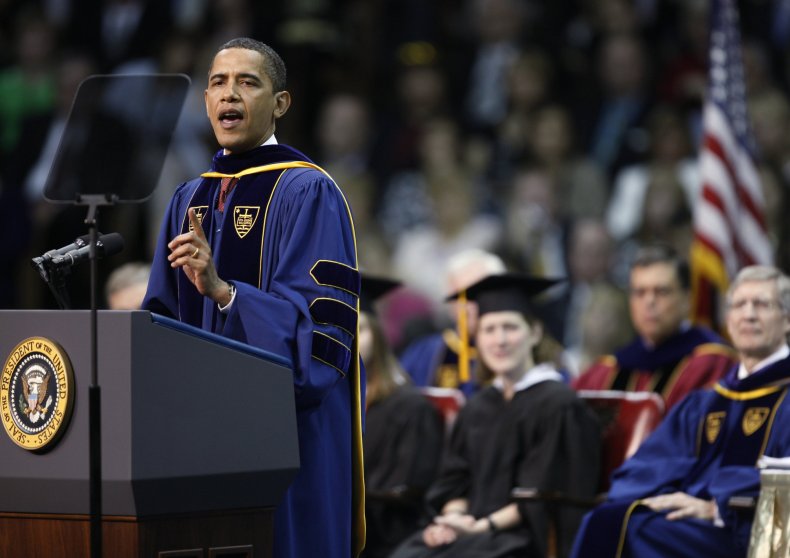 It is likely that an overwhelming majority of Notre Dame's class of 2017, whose student body president is former Notre Dame wide receiver Corey Robinson (son of NBA Hall of Famer David Robinson), would agree with Pence's statements. For those who chose not to remain to hear them, their protest emanated from a visceral repugnance toward some of the vice president's and the current presidential administration's policies. "Personally, I know Mike Pence's policies from his time as governor, when he tried to implement RFRA [The Religious Freedom Restoration Act] without civil rights protections for LGBTQ people," senior Bryan Ricketts, who took part in the walkout, told CNN. "As a gay man, this directly impacted me. However, many graduates here have been directly targeted by other policies—for example, those students and their families who are undocumented and who risk deportation to celebrate this milestone in their lives."
Related: Notre Dame wideout Corey Robinson doubles as student body president
Pence never addressed the walkout as it was taking place.
Forty-two years ago, a Notre Dame senior named Daniel "Rudy" Ruettiger was inserted into a football game in the waning moments of a 24-3 win against Georgia Tech. Ruettiger, an undersized walk-on, recorded one sack that no one besides him would remember for nearly 20 years—until a film about his gridiron odyssey, Rudy, was released.
In the past academic year, Notre Dame undergrads, an inordinate number of whom are passionate about football, have found Notre Dame Stadium to be a den of ignominy. Last season, the Irish lost home games to Michigan State, Duke, Stanford and Virginia Tech. Exiting the 86-year-old stadium to avoid bearing witness to what is transpiring on the field is nothing new to this senior class.