Notre Dame Will Be 'Rebuilt in Five Years' and Will Be 'Even More Beautiful Than Before,' Macron Vows
French President Emmanuel Macron has given a public address vowing to rebuild following the tragic burning of Paris's iconic Notre Dame Cathedral on Monday.
"We will rebuild Notre Dame Cathedral. We will make it even more beautiful than before," Macron said on Tuesday evening. "I want to accomplish this reconstruction within the next five years," he asserted confidently.
"We will mobilize ourselves for this experience. After the trial, we have to think and then take action," the French president said. However, Macron also cautioned his people to "not be too hasty," warning against impatience.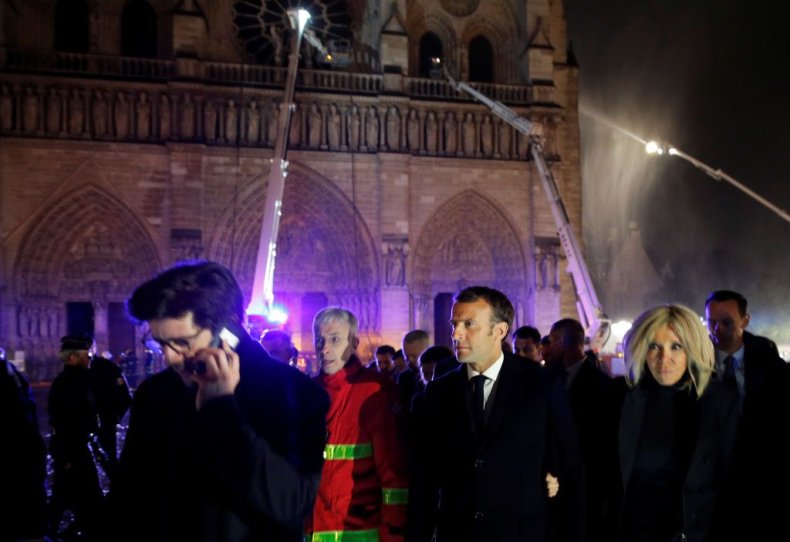 "I really believe that it is our duty to turn this catastrophe into a coming together [experience]," he said, encouraging unity within France. Addressing citizens and foreigners who felt saddened by the cathedral's partial destruction, Macron asserted, "I feel your pain, and I also share your hope."
"We will act, and we will succeed," he concluded.
The 850-year-old church in central Paris caught fire Monday evening, just minutes after it closed its doors to tourists and worshippers. Although hundreds of firefighters were mobilized to combat the flames, the building's roof and a spire were consumed. The front facade and the primary structure were saved, as was much of the invaluable artwork stored in the cathedral.
Hundreds of millions of euros have already been pledged for Notre Dame's reconstruction, with two prominent wealthy French families competing to outdo each other with sizable contributions. President Donald Trump and Russian President Vladimir Putin have also offered to assist in the iconic cathedral's reconstruction, pointing to the its importance to European culture and Christianity.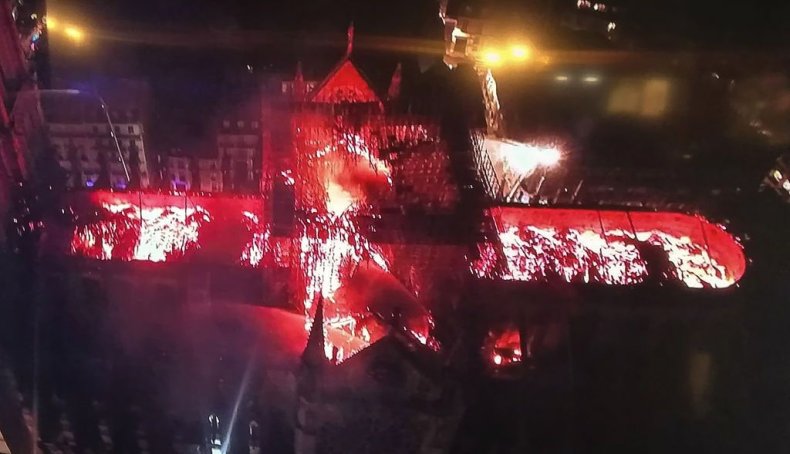 "The Cathedral has served as a spiritual home for almost a millennium, and we are saddened to witness the damage to this architectural masterpiece," White House press secretary Sarah Sanders said on Tuesday. "Notre Dame will continue to serve as a symbol of France, including its freedom of religion and democracy."
The cathedral is one of the world's most prominent tourist destinations. It was immortalized by author Victor Hugo in his 1831 novel The Hunchback of Notre Dame, which inspired several film adaptations, including a silent film starring Lon Chaney in 1923 and later, an animated film by Disney in 1996.
Prior to Macron's public address, André Finot, spokesman for Notre Dame, told ABC News that the church may not reopen to the public for several years. "I don't know, maybe not before three years I believe," he said. "We need to create a new roof."