What is The Significance of Notre Dame Cathedral and What Art Might Be Lost?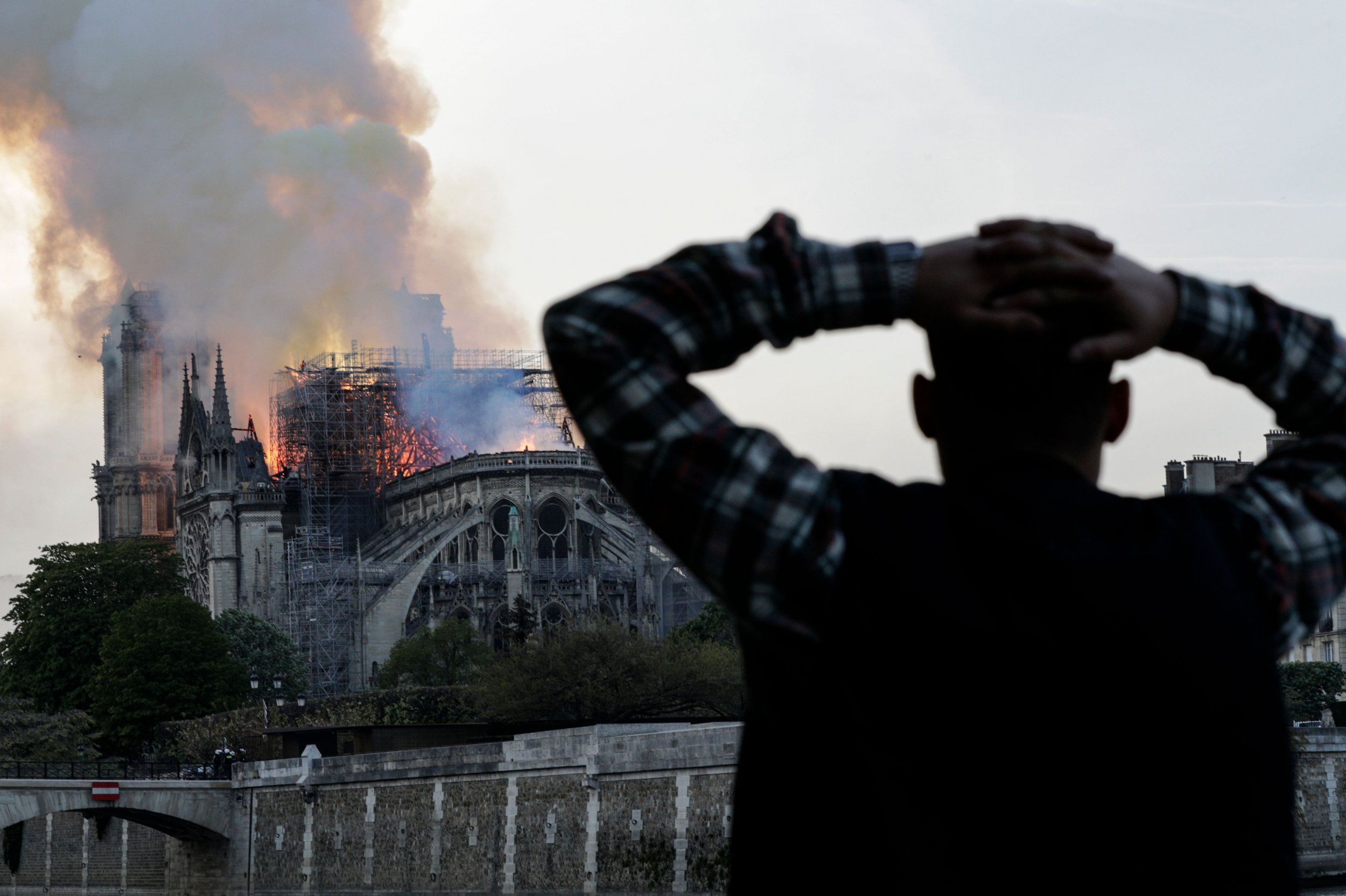 A fire ripped through the famed Notre Dame cathedral Monday evening in Paris leaving people around the world in shock at the loss of the historic building.
As well as the home church for thousands of local Catholics who attend regular services, the cathedral is a huge attraction in the City of Lights, with tourists coming from across the world to see the building's historic architecture and artifacts.
As tributes and offers of help roll in from around the world, Audrey Azoulay, the director-general of UNESCO, said her agency is "standing by France's side to safeguard and restore this invaluable heritage"—a reminder of just how important this cathedral has been for centuries.
When was it built?
With an distinctive French Gothic style, Notre Dame cathedral took nearly 200 years to build. Starting in 1163, during the reign of King Louis VII, construction lasted until 1345. Based on the Ile de la Cite, a small island in the Seine river, the cathedral's foundation stone was laid by Pope Alexander III.
What events happened there?
The cathedral was used a numerous times for coronations and crownings. Two of the most iconic events were the 1431 crowning of Henry VI and the coronation of Napoleon Bonaparte in 1804.
In 1831, author Victor Hugo published his iconic book, The Hunchback of Notre-Dame, which is said to have prompted a restoration of the spire, statuary and the stained glass.
In 2013, as part of the 850th anniversary celebrations, new bells were installed in the North Tower.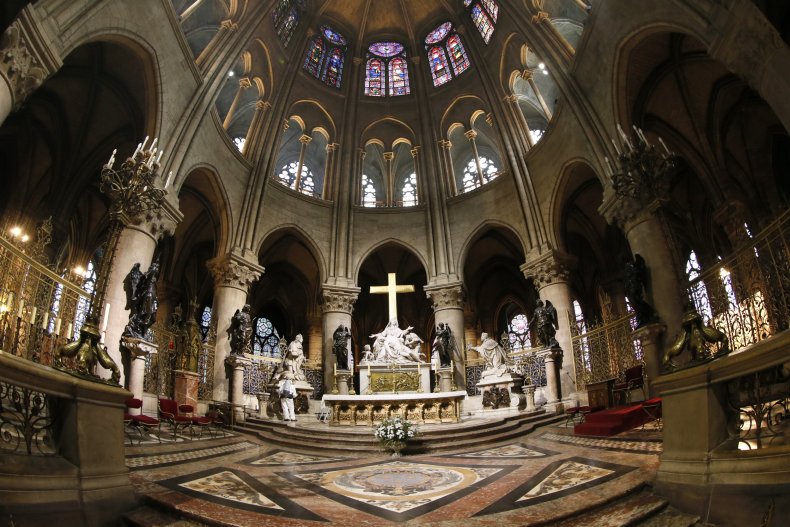 What artworks were inside?
Notre Dame's priceless artifacts included much of the building itself, such as it's famous gargoyles, the South Rose stained glass window, and it's grand organ complete with 8,000 pipes.
But it was also the home to Christian relics, such as part of Jesus' Crown of Thorns and a piece of the cross he was crucified on. There were also dozens of artworks and sculptures, such as a Madonna and Child from the 14th century, placed throught the cathrdral.
Last week, more than a dozen statues were removed for scheduled cleaning and restoration, so were not damaged in the fire.
Some of the first responders were tasked with recovering as much art as possible and it's been reported that most of the artworks have been saved.