Novak Djokovic: World No. 1 Apologizes To Murray, Williams For Equal Pay Comments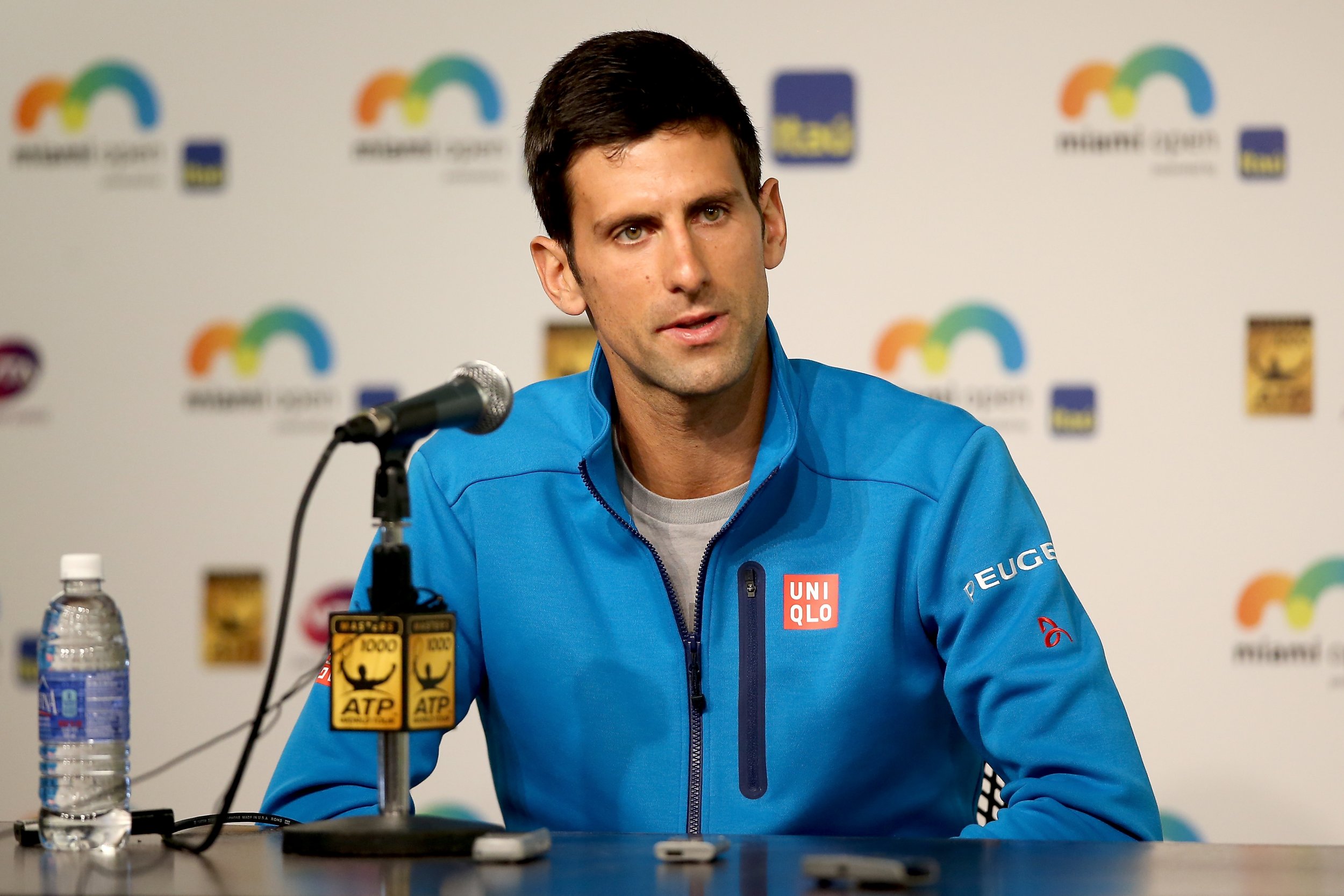 World No. 1 Novak Djokovic says it was never his intention to offend with comments that suggested men should be earning more than women in professional tennis.
Djokovic had apologized on Facebook on Tuesday for stating that the ATP, the body that runs the men's game, should "fight for more" based on men's tennis attracting greater audience numbers.
That came in the wake of the resignation of Raymond Moore, the Indian Wells tournament director, who said on Sunday that "lady players" should "go down on their knees" to thank Rafael Nadal and Roger Federer for popularizing the sport.
That drew stinging rebukes from across the tennis world, with Serena Williams, the No. 1 female player in the world, condemning Moore's statements, which were made before her BNP Paribas Open final defeat to Victoria Azarenka.
Djokovic attempted to soothe the growing row earlier in the week, but succeeded only in provoking another firestorm by invoking "hormones and other stuff" to highlight the differences between male and female players, leading to criticism from Andy Murray, Djokovic's great rival, who pointed out that Williams was more of a commercial draw than many male players.
On Wednesday evening, Djokovic, an 11-times Grand Slam winner, moved again to smooth over the rifts, confirming that he had apologized to several of the leading female players on tour and had also spoken further with Murray.
"I never had any intention to offend them or come up with any negative connotations," said the Serb.
"I don't make any differences between the genders. I am for equality in the sport," he added, confirming he had spoken to Williams, Caroline Wozniacki and Ana Ivanovic.
Djokovic spent Wednesday afternoon in conversation with Chris Evert, the American winner of 18 Grand Slam titles, and Billie Jean King, long an advocate for equality in the sport, later describing it as an "honor" to meet with them.