Novak Djokovic Deportation Stirs Anti-Vaccine Mandate Outrage
Novak Djokovic went to Australia seeking a record 10th title in the country's most prestigious tennis tournament. He never set foot on a court to defend his three-consecutive Australian Open titles, but it looks like it could be game, set, and match already against the decorated champion.
Why? The unvaccinated player is likely to be deported because of the country's tough vaccination requirements for COVID-19.
Djokovic on Wednesday landed at an airport in Australia, but a snafu with his visa application led to him being held in a police-guarded room for about 12 hours, and with Aussie authorities saying the tennis champ would likely be deported for not having required vaccination to be in the country.
Djokovic's attorneys have stated they would appeal the decision, and it's unclear if Djokovic will remain there while lawyers battle over the ruling.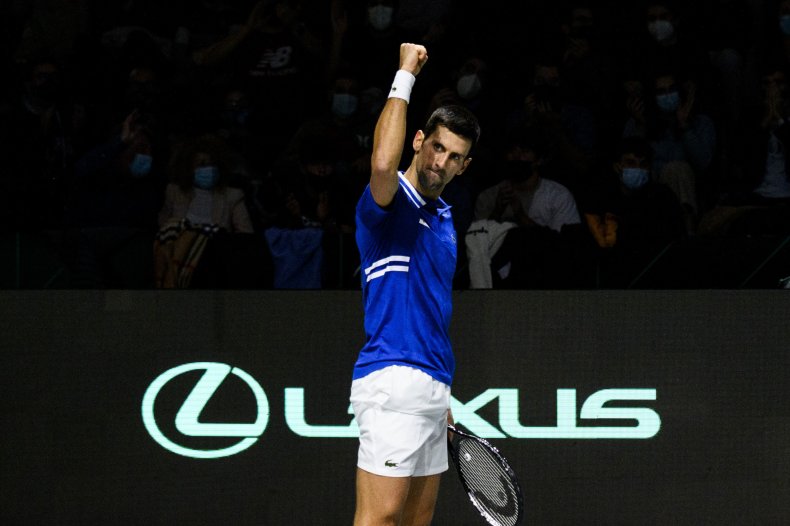 Meanwhile, anti-vaxxers around the globe have declared a major foul against Australia for banning Djokovic, who self-proclaimed that he'd been given an exemption into the country to play the grand slam event he's won more than any player in history.
Australia, which has some of the toughest COVID-19 restrictions in the world, has seen a spike in recent cases by the tens of thousands. In Australia's population of those age 16 and over, more than 90 percent have been fully vaccinated. Despite that, there are people who still aren't allowed to travel between states or internationally.
Before this recent dustup between Djokovic and Australian authorities, Australian Prime Minister Scott Morrison said the tennis player would have to prove that he couldn't be vaccinated for medical reasons or he would be refused entry.
Serbian president Aleksander Vucic said the Djokovic was a victim of "harassment." Vucic added "the whole of Serbia" supports their tennis hero. The Serbian people have been outraged, and so have the anti-vaxxers, who call for a foul.
Here are some of the things being said:
"Novak Djokovic was made an example of to intimidate other people," one tweet read. "A set up from the very start. Disgusting and foul malevolence, but that's what we expect from the post-democratic state of Australia."
Djokovic has been the No. 1 player in the world for 354 weeks, including the current top spot. He's won 20 grand slam titles, with nine of them coming at the Australian Open in Melbourne. He was the No. 1 seed in this year's tournament.
The Australian Open, which is the first of the four grand slam tennis tournaments, starts Jan. 17 in Melbourne. The other grand slam events are the French Open, Wimbledon and the U.S. Open.