Why Has Novak Djokovic's Visa Been Canceled and What Happens Now?
Australia has canceled tennis champion Novak Djokovic's visa for a second time, just days before the Open, one of tennis' four Grand Slams, is about to start.
Australia's Immigration Minister Alex Hawke today (Friday, January 14) flexed his ministerial muscle to intervene and personally cancel the Serbia tennis star's visa.
Record nine-times Australian Open winner Djokovic had earlier this week won a court case against the cancellation of his entry visa to the country.
With the news making headlines around the world, Newsweek looks at the reasons behind the visa cancellation and what could next be in store for the tennis superstar.
Why Has Novak Djokovic's Visa Been Canceled?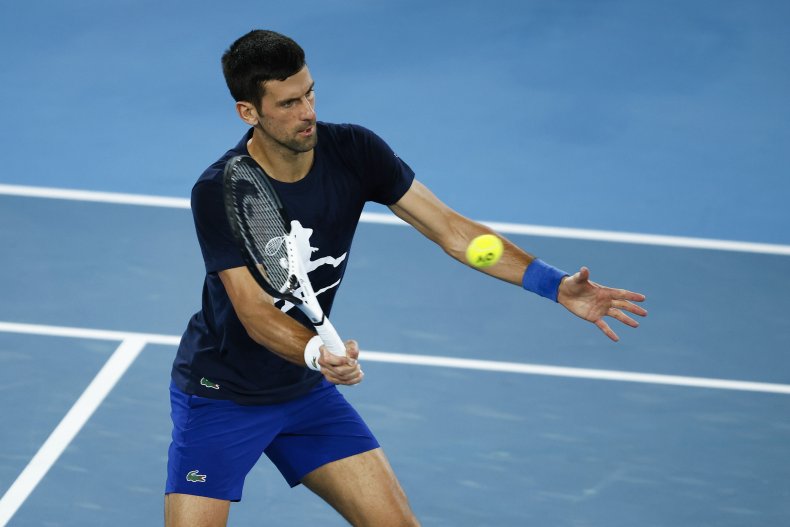 The visa controversy surrounding Djokovic stems from him not being vaccinated for COVID-19, despite obtaining an exemption against the jab.
Although Australia boasts a 90 percent vaccination rate among adults, an outbreak of Omicron has resulted in almost one million cases emerging in the past fortnight.
Questions have focussed on his travel in the two weeks before his arrival in Australia and attendance at events following his December 16 positive COVID-19 diagnosis.
German news site Der Spiegel has claimed anomalies suggested the positive result could have been negative or dated December 26.
Immigration Minister Hawke said he had canceled the visa this time on "health and good order grounds, on the basis that it was in the public interest to do so."
He said in a statement: "In making this decision I carefully considered information provided to me by the Department of Home Affairs, the Australian Border Force and Mr Djokovic.
"The [Australia Prime Minister Scott] Morrison Government is firmly committed to protecting Australia's borders, particularly in relation to the COVID-19 pandemic."
Tim Jotischky, reputation management specialist at The PHA Group, believes while Novak Djokovic has always been a polarizing figure in tennis, the Australian visa row "has taken this to a new level."
He told Newsweek: "Like it or not, he has become a poster boy for the anti-vax movement and that has politicised him.
"This will go far beyond the Australian Open and threatens to become the prevailing narrative around him throughout the season with pro- and anti-Djokovic supporters battling it out at matches and on social media.
"Being barracked on court is nothing new to Djokovic and it has never hampered his performances, but there could be reputational fall-out off the court.
"Some sponsors might become uncomfortable about being associated with a player who is so divisive, despite his world number one status.
"And, looking beyond his playing career, he will become a less attractive prospect for endorsements or punditry roles if he continues to court controversy, no matter how many Grand Slams he ultimately wins."
What Happens To Djokovic Now?
The decision could, at its most drastic, mean the world number one is deported from the country.
This would also result in him being unable to re-enter Australia for three years, unless he can prove extenuating circumstances, such as compassionate or Australian national interest grounds.
However, his legal team has the option to appeal against the decision, meaning Djokovic could still participate in the Australian Open.
Djokovic was included in Thursday's Australian Open draw and was scheduled to face fellow Serbian Miomir Kecmanovic in the first round of the tennis tournament early next week.
The personal intervention by Australia's Immigration Minister arrives four days after Djokovic won a reprieve in a court case reversing an earlier decision to cancel his entry visa to the country.
In a statement posted on Instagram on Wednesday, January 12, Djokovic wrote how he wanted to "address the continuing misinformation about my activities and attendance at events in December in the lead up to my positive PCR COVID test."
He added: "This is information which needs to be corrected, particularly in the interest of alleviating border [concerns] about my presence in Australia and to address matters which are very hurtful and concerning to my family."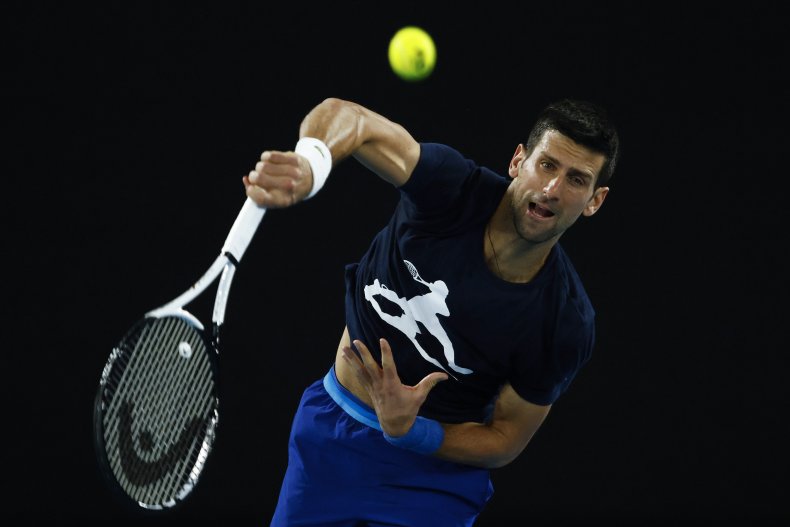 Colum Smith, from leading UK law firm Taylor Rose MW, believes the Australian government has made a "high risk move" against the tennis player
He told Newsweek: "The Australians have utilized the law to rip up Djokovic's visa by exercising the power they have under section 133C(3) of the country's Migration Act. But the key part of the Government's statement is where they say they've taken "this step on the basis they believe it was in the public interest to do so."
"Australia's Prime Minister Scott Morrison has already stated the decision to cancel Djokovic's visa protected 'sacrifices' Australian had made throughout the pandemic.
"He is therefore effectively making this an argument between what's right and wrong, almost casting Djokovic as an enemy to the people.
"It's a high risk move and I wouldn't expect Djokovic or his team to take this lying down. His lawyers will have 28 days to make representations to the minister, stating why he should reverse his decision.
However, he added with the tournament starting so quickly, Djokovic's lawyers will need to move fast if they plan to appeal.
Smith said: "During that time he could be sent back to immigration detention while his lawyers discuss their next move.
"His team could also consider applying for a 'bridging visa'—which would allow him to work—or in his case play. But the political repercussions of that decision are unclear as it would seem to go against the message that Djokovic poses a health risk to the Australian people.
"If Djokovic and his legal team want to win this fight they need to move fast and effectively. There could also be longer term questions here. If Djokovic can't play and he later proves the decision to revoke his visa was unlawful, he could bring a claim for loss of earnings and any associated sponsorship deals he's missed out by his absence from the tournament.
"However, financial concerns are unlikely to be a priority to the Australian Government "
Update 01/14/22 at 3:25 a.m. ET; This article was updated to include comments from Colum Smith at Taylor Rose MW and Tim Jotischky at The PHA Group.