Novelty Belt Buckle Triggers Major Train Station Evacuations Amid Bomb Scare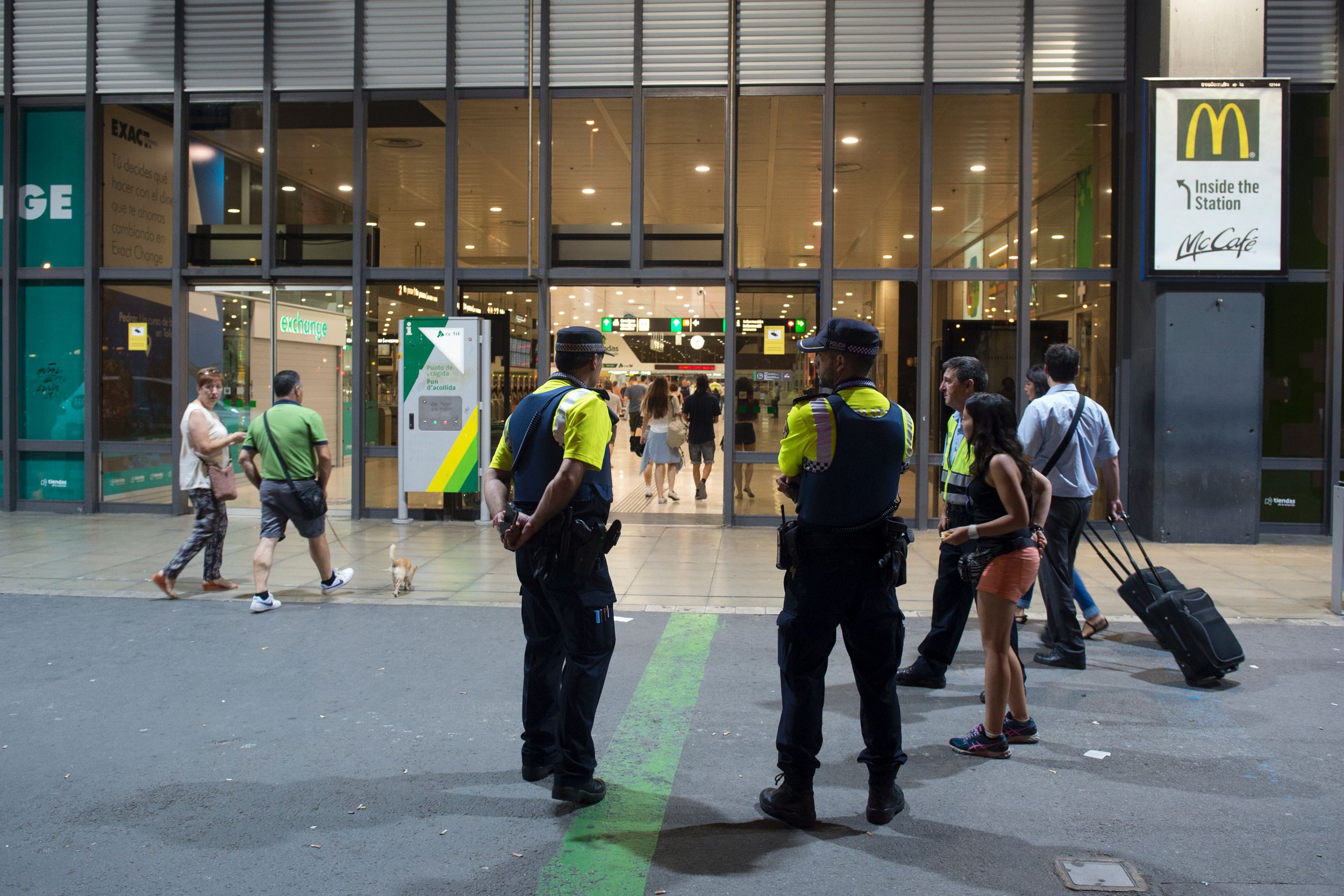 Train stations in Madrid and Barcelona were evacuated on Wednesday morning after a novelty belt buckle triggered a bomb scare.
A security scanner at Barcelona's Sants station captured the hand grenade-shaped object inside a suitcase before its owner boarded a train to Madrid. But security forces didn't alert Catalan police for roughly half an hour, allowing the passenger to travel unchecked, Catalonian publication Ara reported.
Major disruption hit the station as bomb disposal units searched through suitcases in vain for the suspicious object, the outlet stated. Services began to resume in Barcelona before 10.00 a.m. local time (4.00 a.m. E.T.) once it became clear the passenger was headed for Madrid. Meanwhile, authorities evacuated the capital's Atocha station, rail operator Renfe tweeted.
Officials at Atocha quickly located the suitcase and discovered the suspicious item was not a hand grenade but a belt buckle. Services at Atocha resumed around 10.30 a.m. local time. Delays continued throughout the morning and into the afternoon.
Spain's National Police confirmed the incident was a "false alarm" on Twitter, writing "Everything's back to normal" in Spanish. The Administrator of Railway Infrastructures, ADIF, has launched an investigation into the incident, Spanish publication Cadena Ser reported. ADIF did not immediately respond to Newsweek's request for comment.
In other transport news, a small boy recently climbed into an X-ray scanner at the Xiaolan railway station in southern China's Guangdong province. Police released an eerie X-ray image of the boy, with the warning: "When entering the station, [parents] must take care of their children to avoid danger."
Air passengers in Indonesia recently forced an airline to unload sacks of pungent durian fruit from a plane set to fly from Jakarta to Bengkulu. Durian—which has been called the world's smelliest fruit—is a considered a delicacy in parts of Asia.
Commenting on the incident, Facebook user Amir Zidane posted: "When I entered the plane, I could already smell the scent of durian. I complained to the stewardess but they told me to just fill up a complaint form. I yelled at the other passengers 'Who on this plane wants to fly?' They all chanted back 'not us!!'"