Novichok Poisoning: Investigation Turns Into Murder Inquiry as Woman Dies in Hospital
The investigation into the poisoning of two more people in the U.K. with a Soviet-designed nerve agent has become a murder inquiry after the woman exposed to the poison died in the hospital, police have announced.
Forty-four-year-old Dawn Sturgess and her partner Charlie Rowley, 45, both fell ill on 30 June in southern England after exposure to what experts determined was Novichok—the same nerve agent that hospitalized ex-Russian intelligence officer Sergei Skripal and his daughter Yulia Skripal earlier in the year. The Skripals have since been discharged from hospital.
Sturgess, a British national and local to Wiltshire, died on Sunday after authorities admitted her to a nearby hospital in a critical condition, British police said in a statement. British Prime Minister Theresa May said she was "appalled and shocked" by the death of Sturgess, the BBC reported.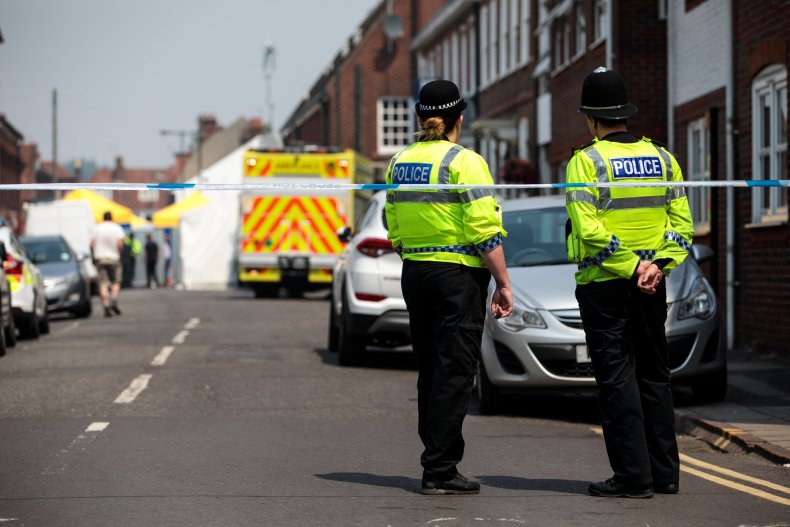 Police investigations into the exact circumstances of the latest Novichok poisoning are ongoing. Unlike Skripal, whose history as a former double agent in Russia's ranks played a part in pointing to Moscow as the likely culprit, Sturgess did not have the background of a likely target of such an attack, according to authorities.
"This is shocking and tragic news," Assistant Commissioner Neil Basu, the head of U.K. counter-terrorism policing, said. "Dawn leaves behind her family, including three children, and our thoughts and prayers are with them at this extremely difficult time."
"The 45-year-old man who fell ill with Dawn remains critically ill in hospital and our thoughts are with him and his family as well," Basu said, referring to the man British media have named as Charlie Rowley.
The fatal poisoning of Sturgess took place in Amesbury, less than eight miles from the site of the attack on Sergei Skripal and his daughter, which took place in his home, in Salisbury. A post-mortem examination of Sturgess, a native of nearby Durrington, will take place after her family has been informed of her death.
Earlier reports about Sturgess suggested that she and Rowley handled a contaminated item. Tests have confirmed the contamination spread through their hands. Angus Macpherson, the local police commissioner, called Sturgess an "unwilling victim in such an unprecedented, international, incident" and the police's working hypothesis is that the latest poisoning is the result of unwitting contact with an item linked to the attack in March, the BBC has reported.
Related: Novichok scientist says half a cup would have killed whole town of Salisbury
"Our current advice, based on the small number of casualties affected remains that the risk to the public is low," Paul Cosford, director at Public Health England, said in a statement.
The poisoning of Skripal and his daughter triggered an international outcry against Russia, despite the Kremlin's denials that it was involved in the attack against the ex-double agent yet offering conflicting explanations about how they fell ill. Although the U.K. has not officially blamed Russia for the latest poisoning, Russian officials have already denied any Kremlin involvement.