Novichok Chemical Weapon Developer Says Half a Cup Would Have Killed Skripal and Entire Town
Half a cup of the Novichok nerve agent would have killed poisoned ex-spy Sergei Skripal and the entire town he lives in, a Soviet chemist who purportedly invented the poison has said.
Skripal, who is now recovering in the U.K., was attacked in Salisbury with 50-100 grams of Novichok—a dose too big to be made for scientific, as opposed to clandestine purposes, according to an independent watchdog. This estimate bolstered the British argument that few besides the Russian government were capable of the attack.
A scientist identifying himself as an ex-member of the Novichok programme said the use of such a quantity would have resulted in a "nightmare" scenario for Skripal and the whole town around him.
"Such a quantity would put down all of Salisbury," Leonid Rink, a Soviet state chemist who has said he once worked in the Novichok programme, told Russian state news agency RIA Novosti. "This is an amount for combat. I don't know how many people such a volume would kill."
Related: Russia says the U.S. disrespected its flag by taking it down "under the cover of night"
Rink has repeatedly denied that Russia could be behind the attack but in doing so, has contributed to a tide of conflicting arguments coming from Moscow. He came forward as a former employee in the Soviet chemical arms programme, shortly after Skripal's poisoning in March. At the time Russian officials were pleading innocence by denying that the programme even existed.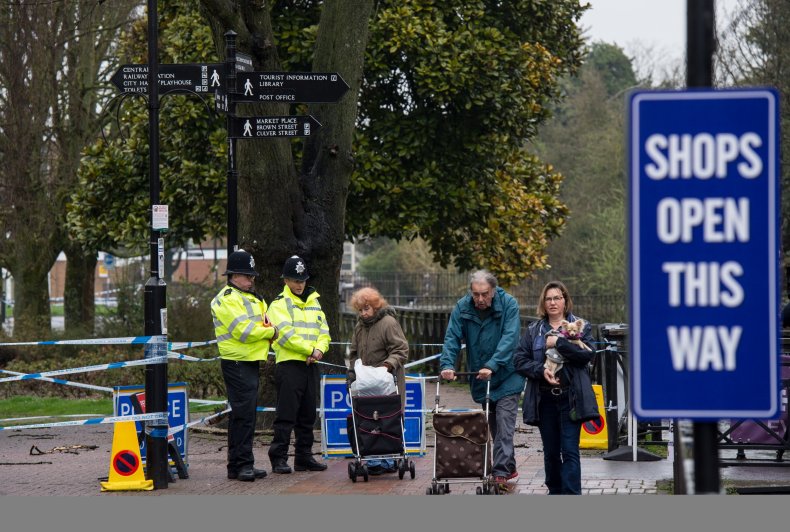 The Russian scientist's latest comments came after the director general of the Organization for the Prohibition of Chemical Weapons, Ahmet Uzumcu, said about 50-100 grams of liquid nerve agent were used in the attack.
Another man involved in developing Novichok was much more critical of the Kremlin's denials than Rink, but confirmed that the substance he designed poisoned Skripal.
"I have no doubt that it was precisely A-234 which was used," Vladimir Uglev, the retired chemical weapons expert said, referring to an agent in the Novichok family. Uglev went further and backed Western sanctions against Russia for the attack, even before the independent verdict of the attack is final.
"As a Russian citizen, I do not accept the great-power chauvinism fanned by the regime of Kremlin-Lubyanka thieves and killers, and therefore fully understand and support the policy of the British government towards Russia," Uglev said.
Uglev was hit by a car in his hometown on the Black Sea last week but dismissed suspicion that the driver intended to run him over.