Now Eric Trump Is Accused of Stealing From a Cancer Charity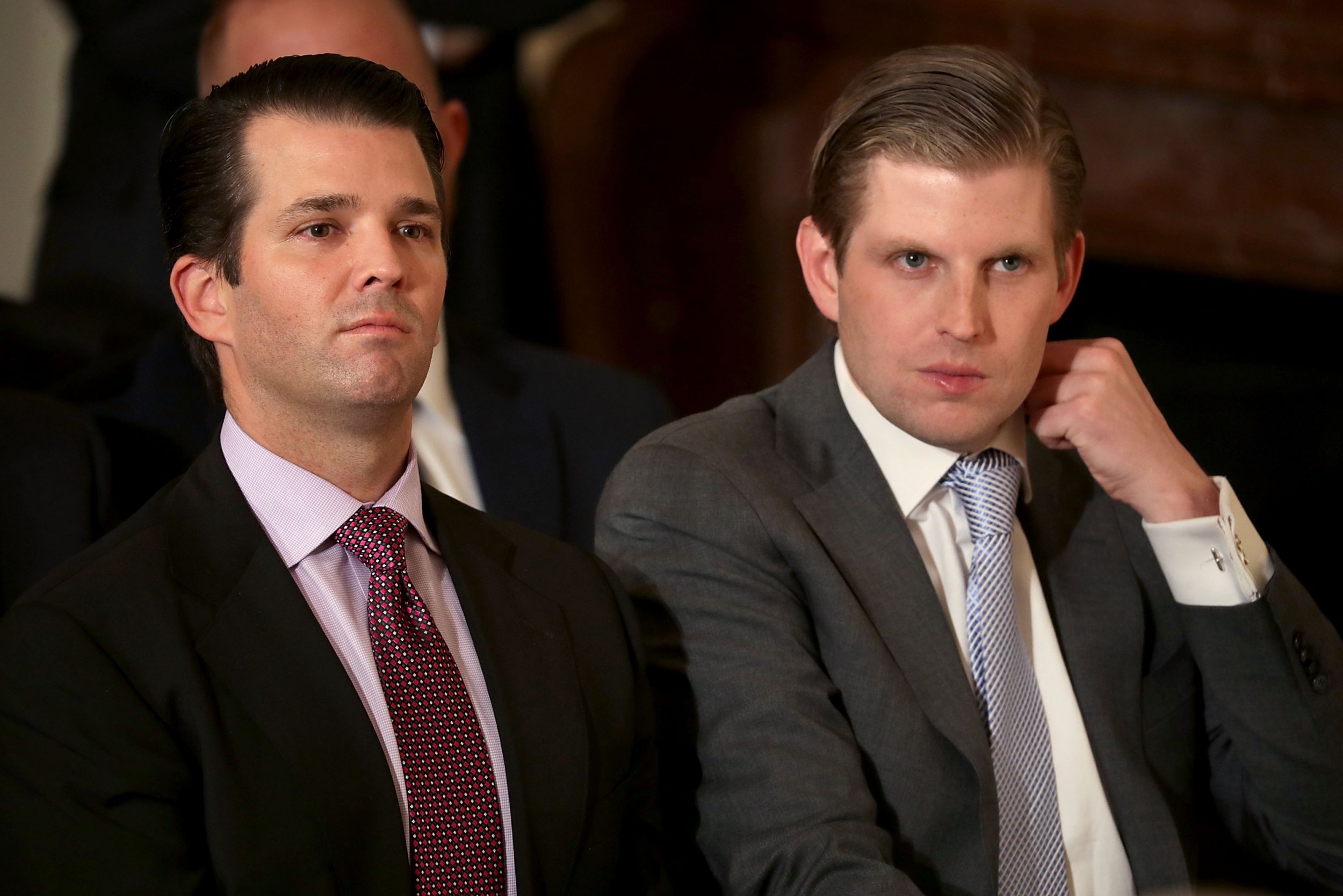 It's a tough time to be an heir to a multi-billion dollar fortune.
Well, no it isn't, but Donald Trump Jr. is dominating the news cycle over his admitted collusion with Russia over the 2016 election. And he's not the only Trump kid making life harder for himself than it has to be.
Before we get into what the Trump kids have been doing with their time, let's first acknowledge that life as a Trump is pretty dang plush. If they do absolutely nothing but wait, they'll have more money than they could ever spend in a dozen lifetimes.
The president's stated fortune, $10 billion, is a bit larger than Forbes's estimate, $3.5 billion. But no matter how you define it, he's a very rich man and his family is firmly in the top 0.00001 percent of wealth holders.
Tiffany Trump appears to be the only one to truly understand the virtues of laying low. Her only major headline in recent months focuses on her recent vacation (or average Tuesday, to a billionaire heiress) on a yacht in Italy.
Ivanka Trump has mostly stayed out of the news as well, albeit under very different circumstances, as one of her father's closest advisers in the White House. Her only negative press in recent months involves allegations of poor labor conditions at supplier factories for her personal shoe brand — not a small scandal by any measure, though a depressingly familiar one in the workings of global capitalism.
So, what has the other Trump kid, Eric, been up to?
Tax Evasion
Investigative journalists at ProPublica tracked down real estate deals from April 2016 revealing that Donald Trump Sr. had sold real estate in New York at well below market value to a generic LLC. A bit of research showed the actual "buyer" was Eric Trump, Donald's third-born.
Why sell below market value instead of just giving the property to his son, or selling it for the normal price you or I would pay? To dodge taxes.
Had Trump senior just gifted the units, they'd be subject to the gift tax, a levy of 40 percent on transfers of wealth. Actually, bargain sales count as gifts as well, but in order to avoid gift taxes here the Trumps likely misapplied a practice that allows real estate developers to reduce prices on first time sales of apartment units to arm's length buyers.
Tax attorney and Institute for Policy Studies Associate Fellow Bob Lord asks, "This is really, really primo real estate. Why would you show a sale at $350,000 other than to play games for tax purposes?"
The property — two apartment units in a Trump-owned building — sold for about half what they were probably worth, according to ProPublica. Some quick back of the envelope math shows the Trump family likely dodged about a third of a million dollars in gift taxes on the deal and perhaps a nice chunk of income tax as well, according to Lord.
Stealing From Charity
The other unsavory headline attracting attention to Donald's third born involves the Eric Trump Foundation's annual golf tournament to benefit St. Jude Children's Research Hospital's cancer research. It turns out, the charity event is also put on to financially benefit Eric Trump himself.
The feel-good event consists of a one-day golf outing in September at a Trump-owned country club in Westchester, New York. Eric Trump claimed the charity would be able to use the Trump course "free of charge" and have the other costs donated. As Forbes reports, that was a lie.
Foundation filings reviewed by Forbes show the Trump organization received more than $1.2 million from the charity for the annual one-day use of the course over the past decade. They also showed that $500,000 of the funds raised at the event over the years was re-donated to other charities, not put towards children's cancer research.
The Forbes story was enough to prompt the New York Attorney General Eric Schneiderman to open an investigation into the allegations of self-dealing by the Eric Trump Foundation.
For most families, tax evasion and stealing from charity would firmly put you in the black sheep category. For Eric, it's family tradition. Eric might also be in the rare family for whom the potential crime of defrauding charity pales in comparison to the potential sins of his brother, which some are even calling treason.
Just another chapter in the weird stories of the first family.
Josh Hoxie directs the Project on Taxation and Opportunity at the Institute for Policy Studies and co-edits Inequality.org.