Now Facebook Is Trying to Be Netflix Too, With Original TV Shows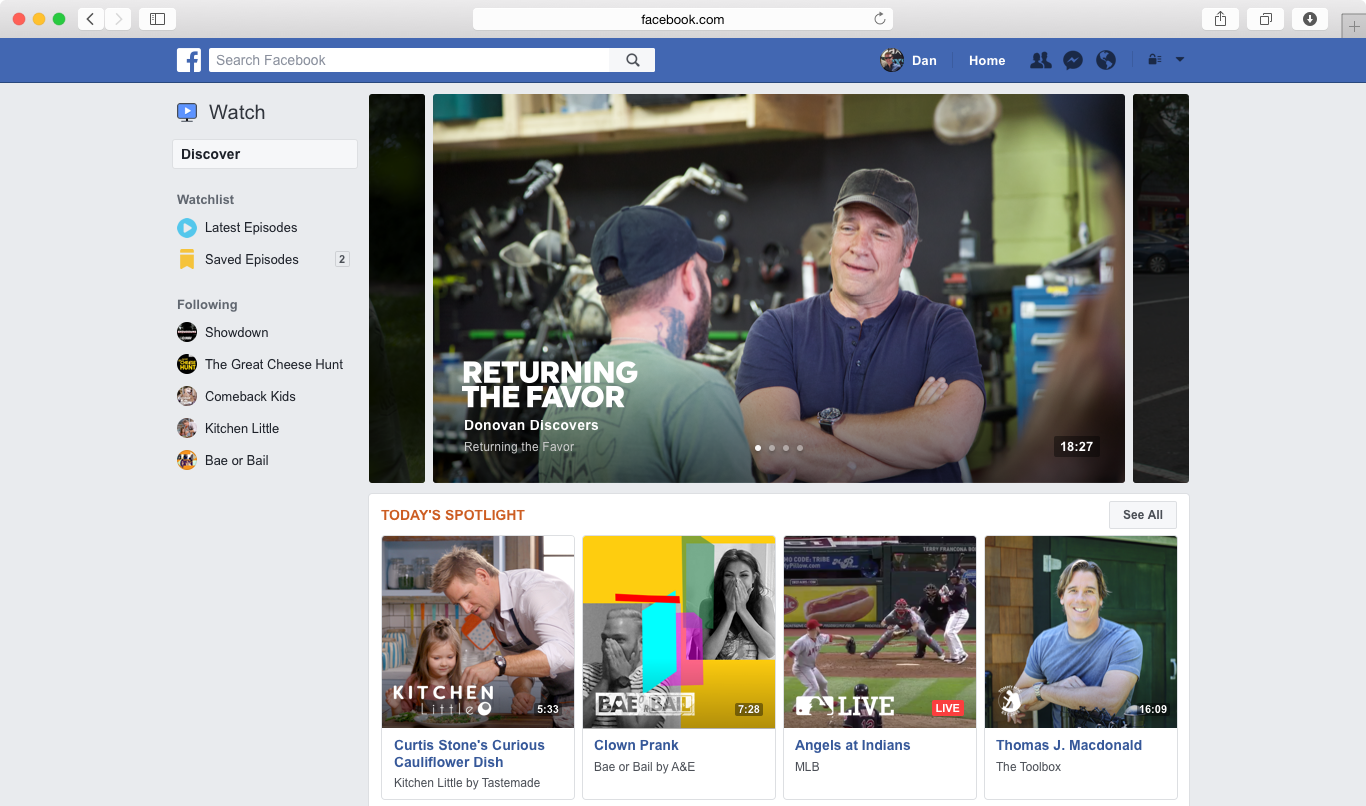 Netflix entered the original content arena in 2013 with two homeruns: House of Cards and Orange Is the New Black. With that, what was once just a DVD service offered a serious gut punch tonetwork and cable television.
In the years since, other companies have "entered the content space"—most notably Amazon and Hulu—but none have had as much success as Netflix. Consider the 2017 Emmy Awards: The studio's shows garnered 91 Emmy nominations, second only to HBO, and won 20. Hulu and Amazon won 10 and 2 respectively.
In May, Google-owned YouTube announced plans to fund more than 40 new original shows, some with A-list creators like Kevin Hart and Ellen DeGeneres. Now Facebook has joined the content game. The social media network launched its new "Watch" platform in August to a limited group of users and has since begun airing series: The reality show Ball in the Family, which follows Los Angeles Lakers player Lonzo Ball, his parents and his brothers; Humans of New York: The Series, spun off the insanely popular Facebook page and Instagram accounts; I Want My Phone Back, in which participants win money by giving up control over their digital lives; the interactive Win This House!, with former HGTV stars Andy and Candis Meredith; and No Script With Marshawn Lynch, the Oakland Raider running back.
Based on those shows, award-worthy content doesn't seem to be high on Facebook's list—at least not so far. According to Variety, there's a 10-episode series, Five Points, in the works, about high school students on the South Side of Chicago. The new show, created and written by Adam Giaudrone (Being Mary Jane, Black Lightning), includes Kerry Washington as an executive producer. The Five Points news suggests new ambition for Facebook.
Netflix has the deepest pockets of these newfangled streaming platforms; its dominance will likely continue for a few years. But one thing is clear: The challengers to network television are piling up, and that much closer to burying the old model for making TV.