Is Now a Good Time to Buy a House?
As any realtor will tell you, buying a house has much to do with timing.
So is now a good time to buy a house? With mortgage rates at historically low levels, the demand for housing soaring and the end of the COVID-19 pandemic hopefully in sight, it's a difficult question to answer.
"Home prices have soared in the past year. But mortgage rates continue to be favorable and there is a housing shortage, assuring a minimal chance of a price decline," Lawrence Yun, National Association of Realtors' (NAR) chief economist, told Newsweek.
While Yun hopes home price appreciation calms down to the more normal rate of consumer price inflation, he noted that for buyers who could stay within budget, the long-term gains have been "quite spectacular."
However, public sentiment remains hesitant. Only 35 percent of consumers believe it is a good time to buy a home, according to a National Housing Survey report released by home financing giant Fannie Mae in June.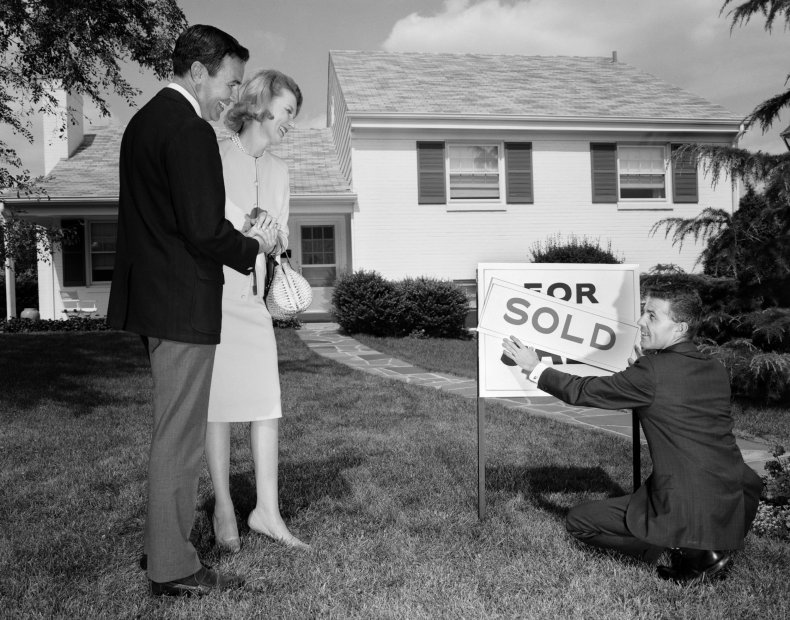 Are house prices rising?
The prices of homes across America skyrocketed throughout the pandemic as demand outpaced supply and prices hit record highs.
Now, well into 2021, the S&P CoreLogic Case-Shiller Indices, the leading measure of U.S. home prices, shows home prices are continuing to increase across the country.
Annual home price gains surged to 14.6 percent in April, up from 13.3 percent in the previous month, according to the National Home Price NSA Index, which covers all nine U.S. census divisions.
Roughly half of all U.S. houses are now selling above their list price, The Associated Press reported in May. Some cities saw prices rise by as much as 20 percent compared with a year ago. Phoenix saw the biggest jump with San Diego experiencing a 19.1 percent gain, followed by Seattle, with 18.3 percent.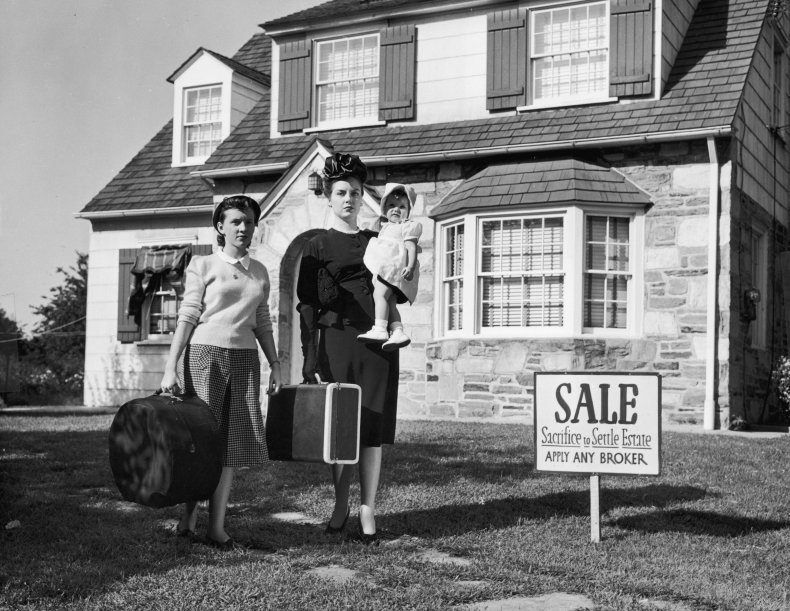 Is there a housing shortage?
Those who own homes have been hesitant to list their properties for sale throughout the pandemic, contributing to rising house prices and a housing shortage.
Lexie Holbert, housing and lifestyle expert at Realtor.com, told Newsweek we are currently in a "seller's market," where "there's a lot of buyers in the market and not enough homes for sale."
The number of homes for sale fell 21 percent in April compared with a year earlier, to just 1.16 million, a near-record low in figures that date to 1982, according to NAR. The plummeting supply has had a flow-on effect to buyers with properties on the market for just 17 days in April, and 88 percent of homes sold were on the market for less than a month.
Hardest hit have been first-time homebuyers who were responsible for 31 percent of sales in April, down from 32 percent in March and 36 percent in April 2020.
"First-time buyers, in particular, are having trouble securing that first home for a multitude of reasons, including not enough affordable properties, competition with cash buyers and properties leaving the market at such a rapid pace," Yun said.
Conversely, individual investors or second-homebuyers purchased 17 percent of homes in April, up from 15 percent in March and 10 percent in April 2020, according to a report released by NAR in May.
"Right now, a buyer will likely have to submit multiple offers to finally win," Holbert told Newsweek. "On the flip side, interest rates are historically low, which can open up higher home price ranges for buyers."
Holbert anticipates that as the year progresses, it will get easier for buyers with more homes coming on the market. "So if you aren't able to find your dream home now, stick with it and you may have more luck in the fall," she suggests.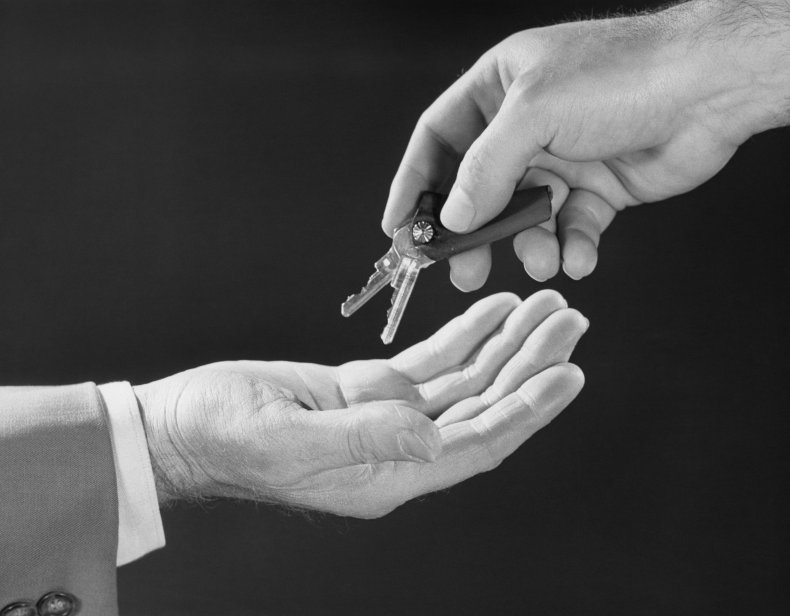 What are the trends in the market?
The pandemic has truly reshaped the housing market for many. As more of us work from home, some have taken advantage of the ability to work remotely and move further out from the city to more regional and rural areas, saving money and time on long commutes.
Subsequently, demand for suburban homes over apartments and urban housing has increased.
Prospective buyers may be encouraged by mortgage rates, which appear set to remain low for the months to come.
Mortgage rates have been at their lowest level since 1971 when the Federal Home Loan Mortgage Corporation, a government-sponsored enterprise, began tracking them.
In March 2020, the U.S. Federal Reserve cut interest rates as low as 0 percent as part of its effort to stabilize the economy and encourage consumer spending.
Interest rates have remained low throughout 2021 and some experts believe this may encourage people to buy.
"Despite the challenging buying conditions, consumers do appear more intent to purchase on their next move, a preference that may be supported by the expectation of continued low mortgage rates, as well as the elevated savings rate during the pandemic, which may have allowed many to afford a down payment," Doug Duncan, Fannie Mae chief economist and senior vice president, said in a June report.
With the future of the housing market still uncertain, there is no set rule for prospective buyers.
"Buying a home should not be about market timing," Yun cautioned. "[It should be] determined by lifestyle circumstances, such as needing a larger-sized home and a job change."
Holbert agreed, describing the process of buying a home as a "deeply personal decision."
"Whether it is a good or bad time to buy really depends on the needs of you and your family," she said, "The important thing is to buy what you can afford, at the right time and not try to time for the market."