Now, More Than Ever, the U.S. Must Back Taiwan | Opinion
The World Health Assembly convenes virtually today. The major topic of discussion is sure to be the deadly virus that has afflicted millions around the world—although any talk of the virus' origins in Wuhan, China is sure to be muted by World Health Organization (WHO) officials under pressure from the Chinese Communist Party (CCP).
Ever since this crisis began, the WHO and its leader, Director-General Tedros Adhanom Ghebreyesus, have accepted and amplified CCP propaganda about the disease. One of the WHO's gifts to the CCP is its exclusion of Taiwan from attending the World Health Assembly as an observer. China has furiously argued against Taiwan's inclusion in international bodies and recognition by foreign countries for many years. This pressure campaign, unfortunately, has worked in many cases.
The WHO claims it has "no mandate" to allow Taiwan to attend as an observer. But Director-General Tedros does have this power. We know this because his predecessor used it between 2009 and 2016, allowing Taiwan to attend the World Health Assembly—albeit under a CCP-approved name, "Chinese Taipei."
The truth is that Tedros doesn't want to use this power and provoke the wrath of Beijing. The world is worse off for his cowardice, since Taiwan has many lessons to share from its successful response to the pandemic.
Taiwan is an island just 81 miles off the Chinese mainland coast that exchanges millions of travelers with China each year. Because of these ties, many observers feared Taiwan would suffer a severe outbreak of the China virus.
Months later, Taiwan has not only avoided mass infection and death, but has marshaled one of the most effective public health responses of any country—in stark contrast to the communist regime in China. As early as December 31, Taiwanese officials began boarding direct flights from Wuhan to assess passengers for fever and pneumonia symptoms. At that point, the CCP had implemented virtually no measures to contain an epidemic and was still insisting the disease couldn't be transmitted from human to human.
Taiwan remained an island of calm as the crisis spiraled out of control in China, using border controls, technology-based monitoring and proactive testing. Despite having a population of 24 million, Taiwan has reported just 440 coronavirus cases total and seven deaths—and there's far more reason to trust its data than China's, which have been manipulated by the CCP for propaganda purposes.
Since Taiwan wasn't battling an epidemic at home, it was able to devote its efforts to helping allies and partners overseas, including the United States. It now produces 17 million surgical masks per day, and has become a trusted alternative to China, whose medical supplies have been exposed as poor quality and sometimes even counterfeit. Taiwan generously donated two million masks to the United States last month, including 100,000 masks for the brave doctors, nurses and first responders in my home state, Arkansas.
The bureaucrats at the World Health Organization are unlikely to give Taiwan the recognition it deserves—not with the CCP lobbying furiously against it. So it's up to the United States to stand up for Taiwan to ensure its contributions are acknowledged and its democratic aspirations are respected.
The United States should continue to push for Taiwan's meaningful participation in international organizations like the WHO and United Nations. If observer status isn't granted, we could even invite Taiwanese officials as guests, as the Trump administration did last year at a religious freedom event hosted at the United Nations.
The State Department should also scrap many of its counterproductive rules that dictate how U.S. officials may interact with their Taiwanese counterparts. Those restrictions were put in place many years ago by U.S. politicians and bureaucrats intent on engaging China no matter the cost. Those days are over.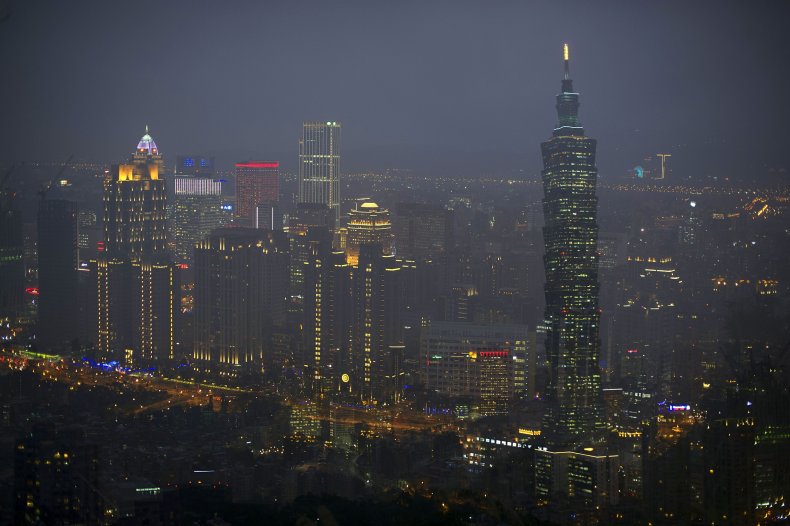 Taiwan must also be supported militarily, recognizing that its freedom is vital to maintaining an open and prosperous Asia-Pacific region. We can advance this goal by including Taiwan in military exercises in the region like RIMPAC and continuing sales of asymmetric, survivable arms to Taiwan so it is equipped to defend itself.
Finally, we can cultivate deeper commercial ties with Taiwan, which is already our tenth-largest trading partner in goods. The coronavirus crisis has exposed our dependence on China for essential goods, including medical supplies, so a key challenge in the years ahead will be rebuilding our capacity to make those goods at home and finding secure suppliers abroad. Taiwan has already proven a key partner in this respect through its provision of medical supplies. We ought to negotiate a bilateral trade agreement that will strengthen this relationship even further.
Many of these measures are included in my bipartisan legislation, the Taiwan Assurance Act. However, passing this bill would only be the start of what's needed to resist Beijing's campaign of pressure and intimidation. This will require a larger effort, as well as our unwavering commitment to support the brave people of Taiwan, who have much to teach the world, even if the world fails to listen.
Tom Cotton, a Republican, is the junior U.S. senator from Arkansas.
The views expressed in this article are the writer's own.