Russia Says It Told U.S. Where in Syria It Was Allowed to Bomb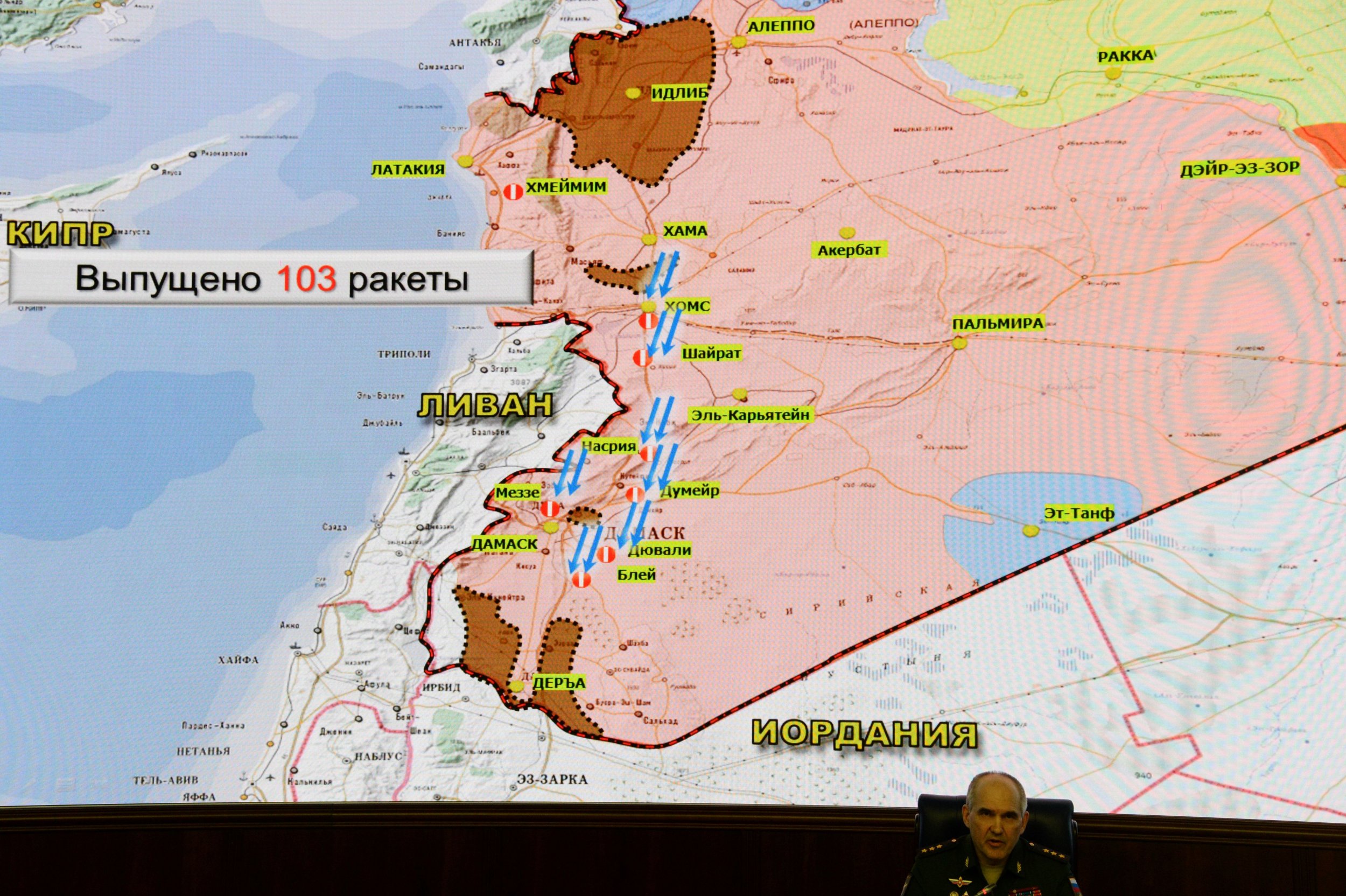 Russian Foreign Minister Sergei Lavrov has claimed that Moscow dictated where U.S., British and French forces were allowed to attack in the weekend's air strikes on suspected Syrian chemical weapons facilities, Sky News reported.
Coalition forces destroyed three storage and production sites in response to an alleged April 7 chemical attack on civilians that killed at least 40 people in the rebel-held city of Douma, near Damascus.
Russia, which supports Syrian President Bashar al-Assad, denied that a chemical attack took place. Investigators from the Organisation for the Prohibition of Chemical Weapons were trying to reach Douma to establish what happened but were struggling to gain access.
According to Lavrov, Russia had been in contact with the coalition in the days leading up to the attack, dictating its "red lines" beyond which air strikes would be considered unacceptable. Russian officials had previously warned that any attacks on Syrian territory would result in Russian retaliation.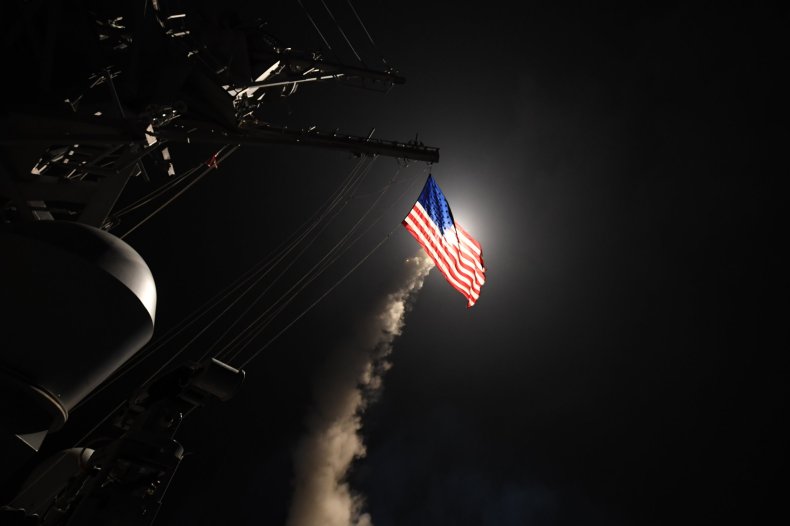 "There were military leadership contacts between generals, between our representatives and the coalition leadership," Lavrov told state news agency RIA. "They were informed about where our red lines are, including red lines on the ground, geographically. And the results show that they did not cross these red lines."
The U.S. and Russia use a so-called "deconfliction" telephone-line communication channel to avoid accidental clashes in Syria. The country has become a congested war zone in which multiple nations are fielding forces to pursue differing interests. It is likely the line was used in the run-up to the weekend's attacks, but for the two sides to be discussing the acceptability of specific targets would be unusual.
Though the attacks were lauded as "precise and overwhelming" by a Pentagon spokesman, the military admitted it was unlikely that it would be able to completely stop Assad's chemical program.
At least 105 missiles were launched at the targets. The Pentagon said that all weapons hit their targets successfully. Russia claimed that Syria's Cold War–era air defenses shot down 71 coalition missiles but provided no evidence. The Pentagon said Syrian batteries fired 40 interceptor missiles, most only after the strikes had finished.
Lavrov said Russia is now planning to supply Syria with modern S-300 air defense weapons to improve the country's shield against future strikes. "Now, we have no moral obligations," Lavrov commented. "We had the moral obligations; we had promised not to do it some 10 years ago, I think, upon the request of our known partners."
He continued, "We took into consideration their claim that this could destabilise the situation. Even though it's purely defensive. Now we don't have this moral obligation any longer."
Lavrov said he was confident that Russian President Vladimir Putin and U.S. President Donald Trump would not allow tensions in Syria to escalate into all-out war. "They are the leaders who were elected by their peoples, and they are responsible for peace and calm," he said.