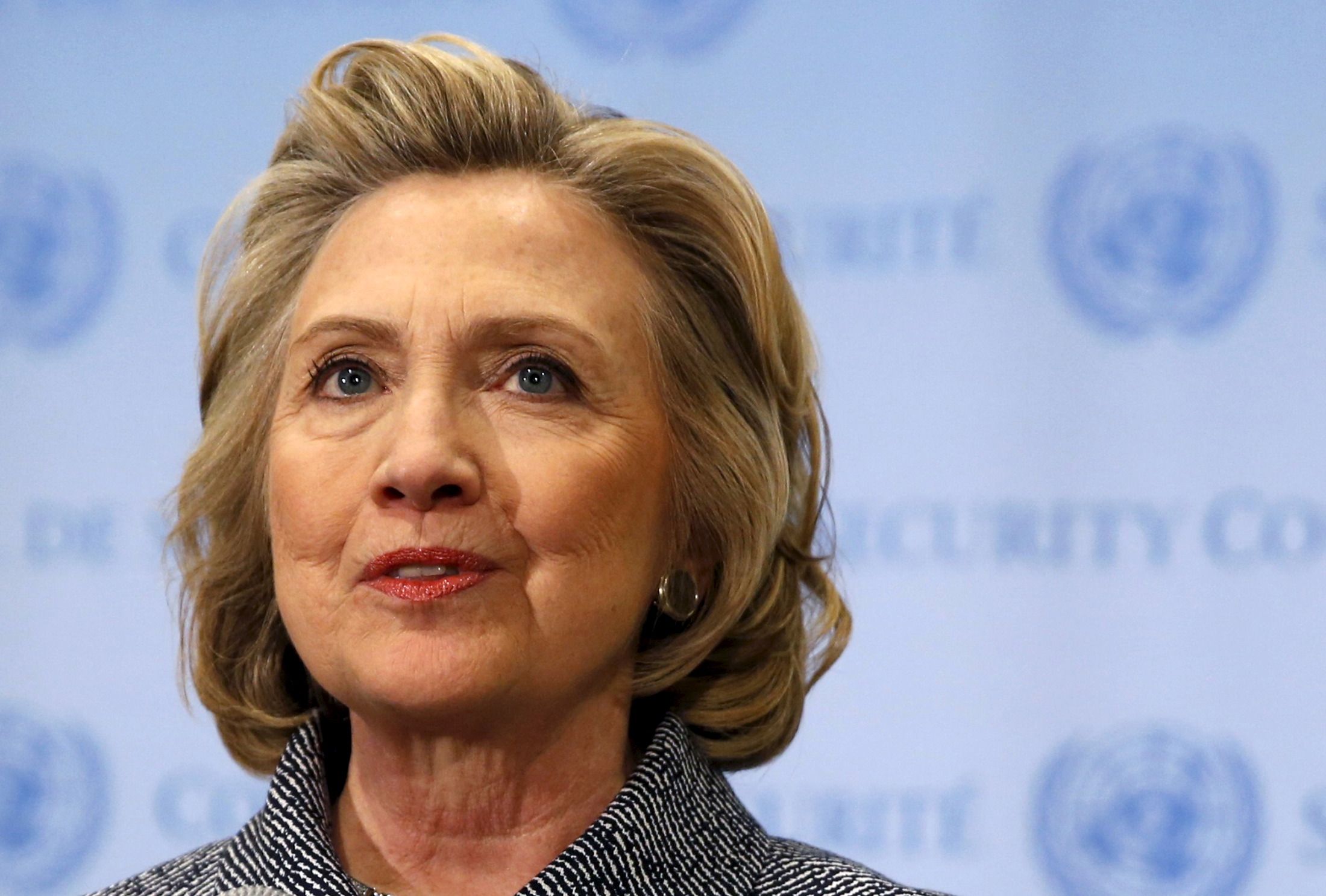 Now that Hillary Clinton has joined the presidential race, some obvious questions present themselves. One is whether she will overcome the perceptions of being phoney (embodied by Kate McKinnon's impersonations on Saturday Night Live, which have Clinton declaring herself "approachable" and "a grandmother with a twinkle in her eye"). There will also be questions about Benghazi and emails, about an alleged Clinton (and Bush) sense of regal entitlement, about her age and about that husband of hers and what role he'd play as the nation's First Dude. But Clinton also faces Iowa.
The first-in-the-nation presidential vote, the Iowa Caucuses, have long bedeviled frontrunners. Clinton herself came in third here in 2008, behind Barack Obama and John Edwards (yes, him), nearly dooming her presidential bid before she went on to wage the closest nomination battle in either party since 1976—when Ronald Reagan almost stole the Republican nomination from President Gerald Ford. Twenty years before Clinton's third-place showing, incumbent Vice President George H.W. Bush also came in an embarrassing third, behind Senator Bob Dole and a religious broadcaster, Pat Robertson. While Clinton was losing Iowa in 2008, Mike Huckabee, the minister and former Arkansas governor, took the contest from seasoned frontrunner Mitt Romney, just as former Pennsylvania senator Rick Santorum in 2012 swiped the state from Romney.
That's why Clinton is heading to Iowa this time around, hoping to forestall any surprises from those Democrats who are considering getting in the race, including former Maryland governor Martin O'Malley, Vermont senator Bernie Sanders, former Virginia governor Jim Webb and former Rhode Island governor Lincoln Chafee. None have the national stature of Clinton, but this is Iowa.
So it's no wonder she's not only going to Iowa but will run like she has a real contest on her hands even if there's no other contestant. Iowans, like New Hampshirites, want to be wooed one-on-one, and they'll get it from Clinton even if she's followed by a traveling press corps befitting an incumbent president. There will be smaller forums. It'll feel more Iowa than D.C. And interestingly it'll be the first time either Clinton has paid this kind of attention to the state. In 1992, when Bill Clinton ran for president, Iowa's Democratic senator Tom Harkin had cleared the field. In 1996, Clinton was unchallenged. And Hillary's 2008 effort was ambivalent, less than full-throated. This time Clinton is all in, playing the Iowa game aggressively.
With many newcomers, often younger and more tech savvy, joining her campaign—led by campaign manager Robby Mook, a much-admired Democratic operative—she has the makings of a fresh start among groups who have clout: youth in college towns like Grinnell and Iowa City, where she'd suffered last time; and Iowa's union leaders in Des Moines and activists spread around the state. It also helps to have Matt Paul, an Iowa native, former journalist and one of the best political talents in the state, helping to lead her efforts there.
The tableau of issues is also more in her favor. Last time, she was running as someone in an anti-war party who'd voted for the Iraq War, and she was facing Barack Obama, an anti-war opponent. This time there's no issue dividing the party in the same way. Chaffee will raise his opposition to the Iraq War, for instance, and Sanders will stress his populist views: But those issues aren't as salient as the 2008 debate about the war. And because they're white men in a liberal party who lack the campaign energy of Obama, they're unlikely to galvanize inchoate feelings of unease with Clinton.
But in Iowa—a landmine for frontrunners, a springboard for the obscure—Clinton is right to run scared.