NRA Advised Far-Right Politicians to Hype Violent African Gang Stories to Push Pro-Gun Agenda in Australia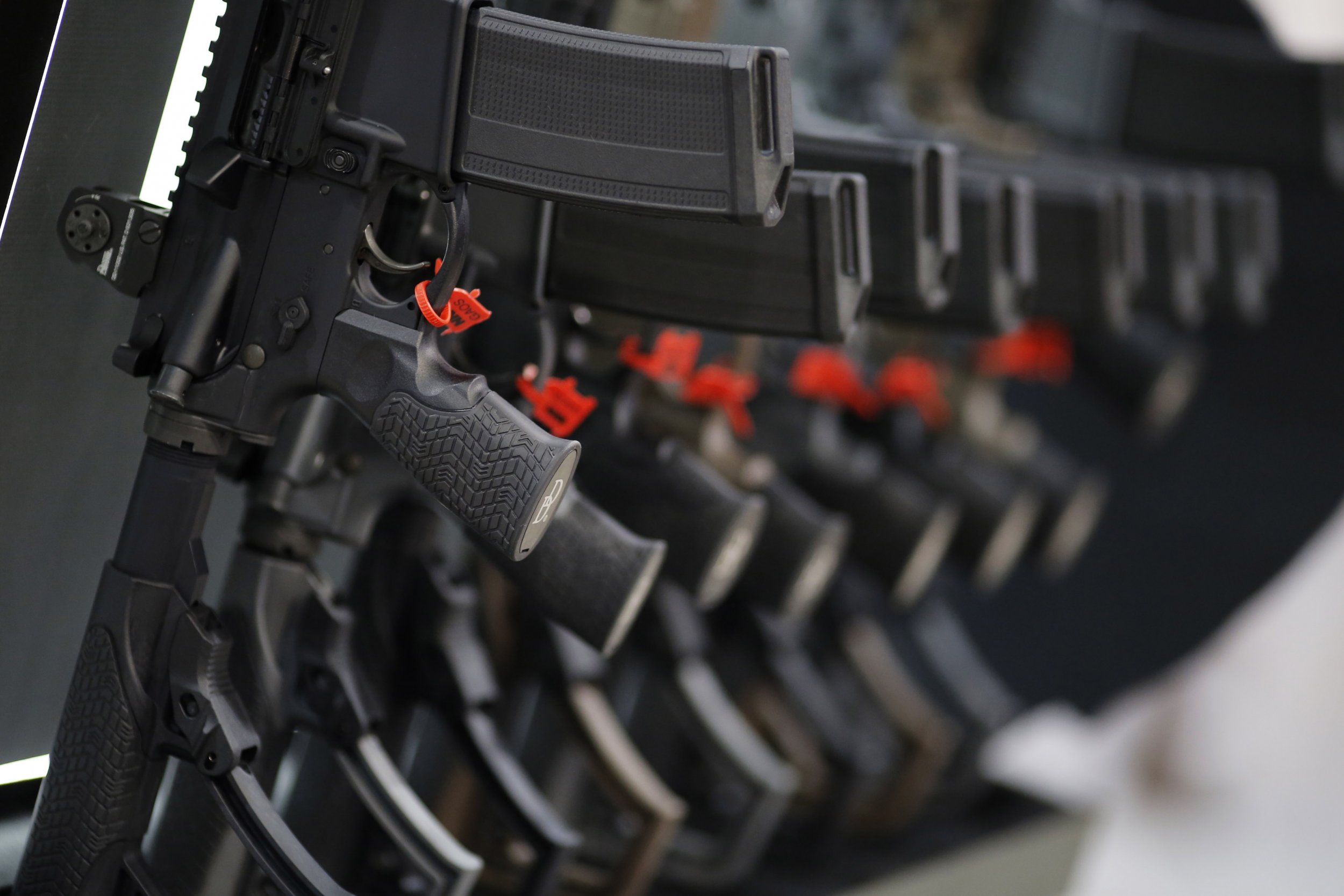 The National Rifle Association advised members of an anti-Islam political party in Australia to shame gun control advocates and push inaccurate stories about armed African gangs breaking into homes in order to push for pro-gun laws in the country, according to reports.
An undercover investigation by Al Jazeera revealed the gun lobbyist group had met with members of One Nation while the far-right party was allegedly seeking up to 20 million Australian dollars ($14.22 million) in donations so it could obtain greater power and influence in Australia.
The footage was recorded by Al Jazeera reporter Rodger Muller, who posed as an Australian pro-gun rights lobbyist group member for three years as part of the news probe.
"We get the balance of power. Very simply, that means that we have the testicles of the government in our hand at every given stage," Steve Dickson, leader of One Nation's Queensland branch, can he heard telling NRA officials while discussing plans to win more seats in Australia's parliament. "Guns, in the scheme of things, are still going to be the be-all and end-all."
Australia has some of the strictest gun laws in the world. The country banned semi-automatic rifles and imposed stricter licensing rules in the wake of the Port Arthur massacre in 1996, when a gunman killed 35 people on the island state of Tasmania.
During the secretly recorded meetings, Dickson and One Nation chief of staff James Ashby were found discussing with NRA media liaison officers Catherine Mortensen and Lars Dalseide how they managed negative media reaction in the wake of a mass shooting in the U.S.
"Just shame them to the whole idea," Dalseide suggested. "If your policy isn't good enough to stand on itself, how dare you use their deaths to push that forward. How dare you stand on the graves of those children to put forward your political agenda?"
Dickson can be heard responding, "I love that, thank you."
During the same meeting, the NRA discussed producing videos to be put out on social media that would highlight how firearms can be used for self-defense in the home to help push calls for gun law reforms.
Dickson told Dalseide how the country has a problem with "African gangs imported to Australia" who had been breaking into people's homes armed with baseball bats to commit violent crimes such as rape and burglary.
After hearing about the alleged gangs, Dalseide suggested to the party members, "Every time there's a story there about the African gangs coming in with baseball bats, a little thing you can put out there, maybe at the top of a tweet or Facebook post or whatever, like with 'not allowed to defend their home,' 'not allowed to defend their home.' Boom."
Earlier this month, Australia's Seven network was condemned by the country's media watchdog, The Australian Communications and Media Authority (ACMA), over inaccurate reporting that claimed Sudanese gangs were responsible for an "alarming surge" of violent crime.
ACMA said Seven's Sunday Night program misled viewers by suggesting Sudanese-born offenders were to blame for a 600 percent rise in aggravated burglaries between March 2015 and March 2017.
The ACMA said the program did not mention that only around 8.5 percent of the burglaries committed during this time period were committed by people born in Sudan.
"It is unacceptable for news and current affairs programs to broadcast statements that may mislead audiences," ACMA chair said in a statement, reported The Sydney Moring Herald.
Speaking in the wake of the investigation being aired, Ashby told reporters in Brisbane that the meetings with the NRA were merely to discuss their campaign techniques and not to ask for donations.
"This was not about sourcing money from the NRA, this was about sourcing technology, an understanding of how they operate, but never was it about seeking AU$20 million from the NRA," he said, reported the New Zealand Herald.
Ashby then blamed the recorded conversation in which the senior party members discussed the possibility of raising funds on the fact they had been drinking.
"The conversations that have been recorded where there is talk of AU$10 and AU$20 million dollars—I'll be the first to admit, we'd arrived in America, we'd got on the sauce, we'd had a few drinks," Ashby said. "And that's where those discussions took place. Not with any potential donors. No one but Rodger Muller, Steve Dickson and myself."
In a tweet responding to the report, Australia's prime minister Scott Morrison said: "Australia's gun laws are world's best thanks to [former PM] John Howard & we will not be changing them. Thankfully our Gov has also made laws to criminalize taking foreign political donations so foreign lobbyists cannot seek to influence our politics."
The NRA did not immediately respond to a request for comment.