NRA Asked to 'Reconsider' Dallas Convention Location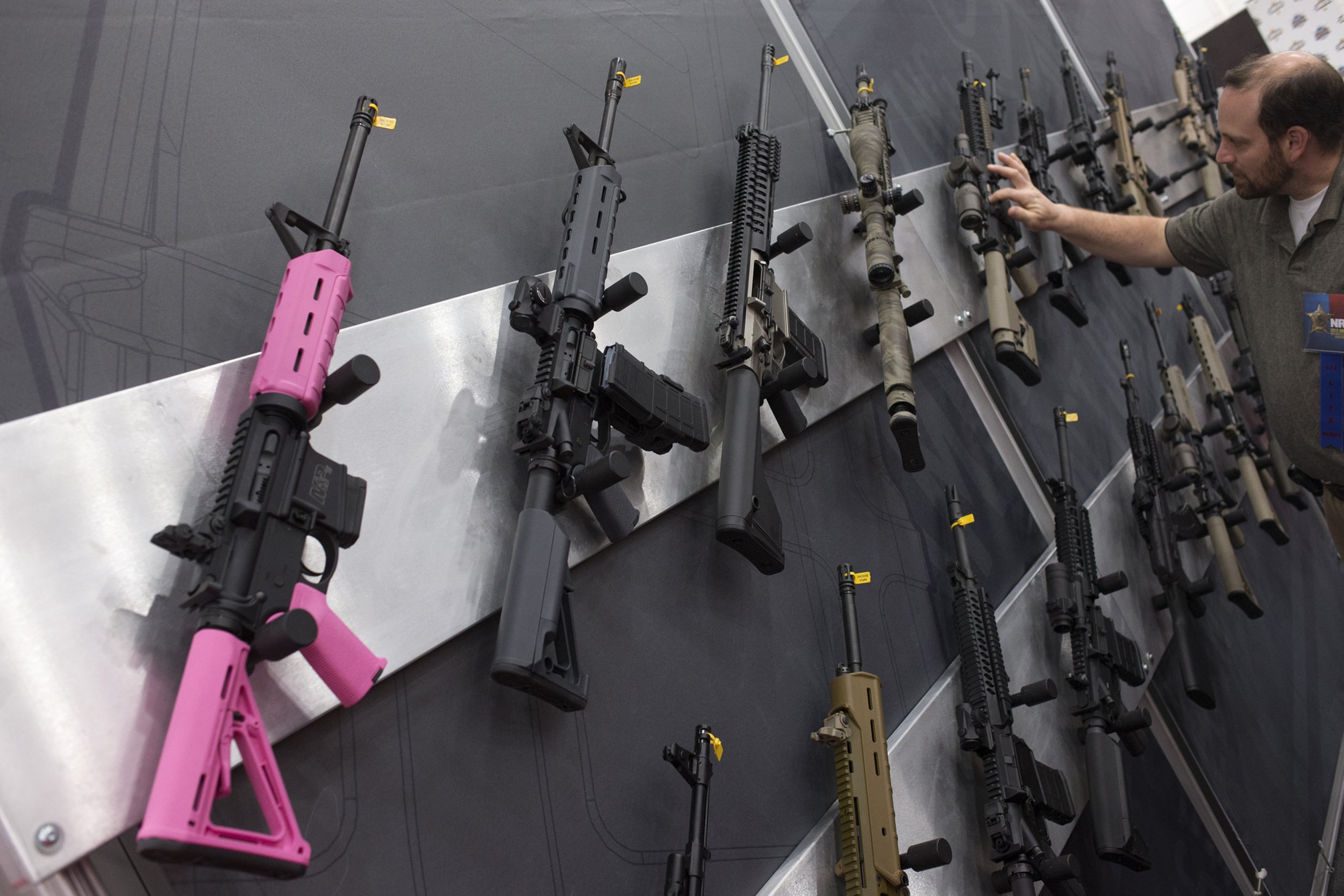 In the wake of last week's mass shooting in Florida, a public official in Dallas has asked the National Rifle Association to reconsider hosting its annual convention there, local media outlets have reported.
Dwaine Caraway, the mayor pro tempore of the city, said a meeting of gun buyers and gun owners following the high school shooting that killed 17 people was not appropriate, adding that recent shootings in Dallas made the situation worse.
"It is a tough call when you ask the NRA to reconsider coming to Dallas. But it is putting all citizens first and getting them to come to the table and elected officials to come to the table, and to address this madness now," Caraway said, according to local ABC News affiliate KTRK.
Caraway also pointed to the shooting deaths of five Dallas police officers in July 2016 and the assassination of President John F. Kennedy in 1963.
The NRA meeting was planned for May 4-6 at the Kay Bailey Hutchison Convention Center.
"There will be marches and demonstrations should they come to Dallas," he added.
The NRA responded quickly to the controversy, criticizing the mayor's decision.
"No politician anywhere can tell the NRA not to come to their city," Andrew Arulanandam, an NRA spokesperson, told WFAA. "We are already there. Dallas, like every American city and community, is populated by NRA members. Our members work in fire stations and police departments. They save lives in local hospitals and own businesses in communities urban and rural throughout this country."
The NRA typically hosts an annual meeting in the spring, with firearm exhibits. Last year, the meeting took place in Atlanta. The last time it took place in Texas was in 2013 in Houston. The Dallas meeting was not supposed to include firearm sales, but it was set to include sales of ammunition.