NRA Reporter Claims Immigrant Child Detention Facilities 'Too Nice'
A reporter for the National Rifle Association's television channel has described the detention facilities holding thousands of children separated from their undocumented migrant parents at the U.S. border as "too nice."
Speaking during a segment on immigration on NRA-TV, the cable television platform for the gun rights lobbying groups, Chuck Holton claimed, without citing evidence, that the child separation policy was "essentially the same" as that which existed under the Obama administration.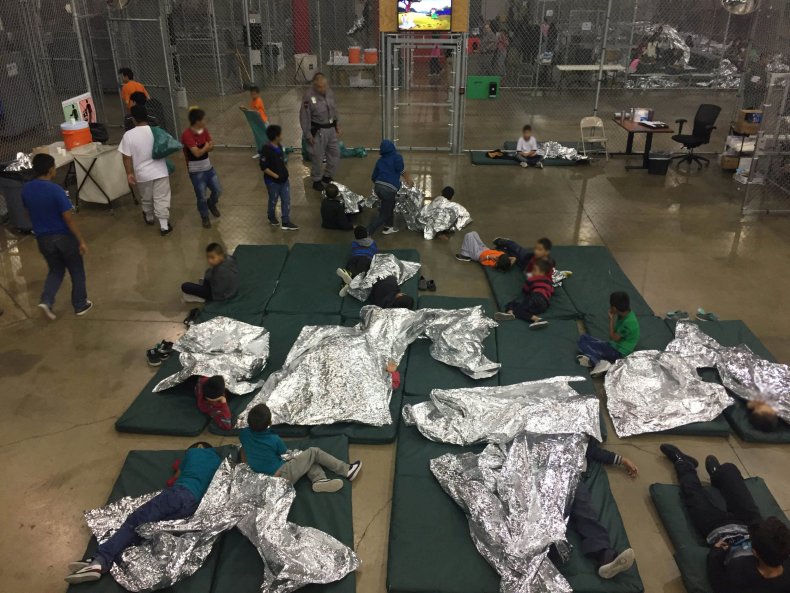 "I've visited those facilities. Those facilities, if anything, are too nice," he said, in comments first highlighted by liberal nonprofit Media Matters.
The claims come after harrowing recordings emerged of immigrant children held in U.S. Customs and Border Protection detention facilities, with some locked in what appear to be cages and others weeping and crying for their parents.
The UN's top human rights official has likened the situation at the border to child abuse, and the American Association of Paediatricians has said it could cause "irreparable harm."
Trump signed an executive order Thursday ending the child separation policy, but continuing the "zero tolerance" immigration policy of prosecuting all who enter the country illegally. Under presidents Obama and George W. Bush U.S. authorities did not automatically prosecute all those crossing the border illegally.
Hardline backers of the president have continued to defend the his "zero tolerance" immigration stance, with some companies pulling adverts from the show of Fox News presenter Laura Ingraham after she described child detention facilities as "summer camps."
Holton later added that the children were kept in a "very safe, secure environment with hot showers, probably for the first time in their lives, with three hot meals a day, with games to play and education and health screenings." He said that "they were given free phone calls back to their homes."
The United Nations warned Friday that the practice of detaining children — even if they are not separated from their parents — "may amount to torture." A group of Senators wishing to conduct an independent inspection of child detention facilities were barred from entering last week, with the government limiting information to official photographs it has approved for release.
Holton did not explain in the report how he was granted access to a facility.