NRA's Dana Loesch Said Dallas Cop Might Not Have Killed Botham Jean if He Was Gun Owner
National Rifle Association spokeswoman Dana Loesch said that a Dallas man killed in his own home by a police officer could have saved himself if he owned a gun.
Botham Shem Jean, a 26-year-old black man, was killed on Thursday by off-duty police officer Amber Guyger. Guyger, a 30-year-old white woman who had been a member of the Dallas Police Department for four years, said she mistakenly entered Jean's apartment, thinking it was her own. The uniformed officer claimed the door was "ajar," that she saw a "large silhouette" inside and that she issued "verbal commands that were ignored" before she fired her service weapon, fatally striking Jean. She said realized that she had entered the wrong apartment only after turning on the lights.
"This could have been very different if Botham Jean had been, say, he was a law-abiding gun owner and he saw somebody coming into his apartment," Loesch said on NRATV's Relentless on Monday. "I don't think there's any context that the actions would have been justified. If I see somebody coming into my house and I'm not expecting them and they're walking in like they own the place, I would—I would act to defend myself."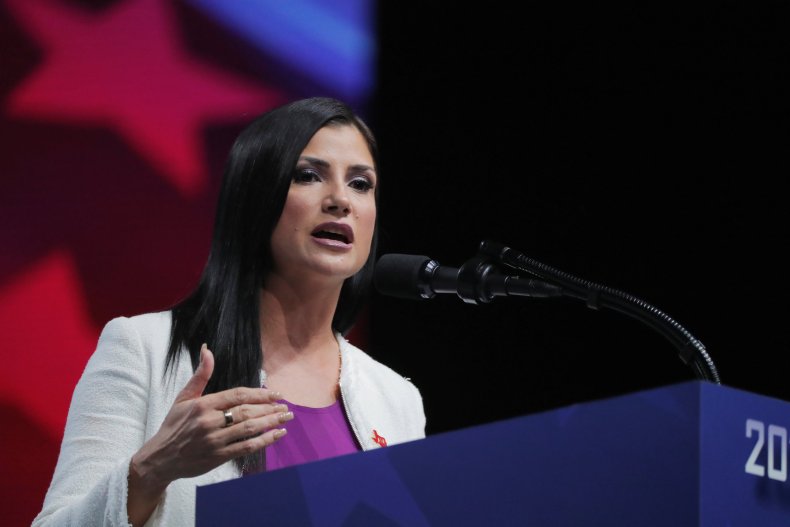 Social media users balked at the suggestion that a gun could have saved Jean, who was born on the Caribbean island of St. Lucia.
"If Botham Jean had a gun and killed a police officer he'd be in jail held without bond and Trump would be nonstop tweeting about that immigrant who killed that poor cop," Comedian Sarah Cooper tweeted in response to Loesch's remarks.
Guyger, who has been charged with manslaughter, turned herself in to Kaufman County Jail on Sunday. The officer, who was involved in a shooting last year, was later released after posting $300,000 bond, according to CNN.
Dallas County District Attorney Faith Johnson said on Monday that the investigation into the death was ongoing and the charges could be upgraded to murder.
Police officials have offered few details on the shooting, and questions remain about how the event unfolded and why the officer shot Jean.
"The No. 1 answer that I want is, 'What happened?'" Jean's mother, Allison Jean, told reporters Monday. "I have asked too many questions, and I've been told that there are no answers yet. I'm looking forward to the powers that be to come up with the answers to make me more satisfied that they are doing what is in the best interest of getting justice for Botham."
Jean has also questioned whether race factored into her son's death. "I didn't know she was white until now. If it was a white man would it have been different? Would she have reacted differently?" Jean said while speaking with Dallas NBC affiliate KXAS.