The NRA's Dana Loesch Says It Isn't a 'Lobby Group'—But It Spent $5 Million on Lobbying Last Year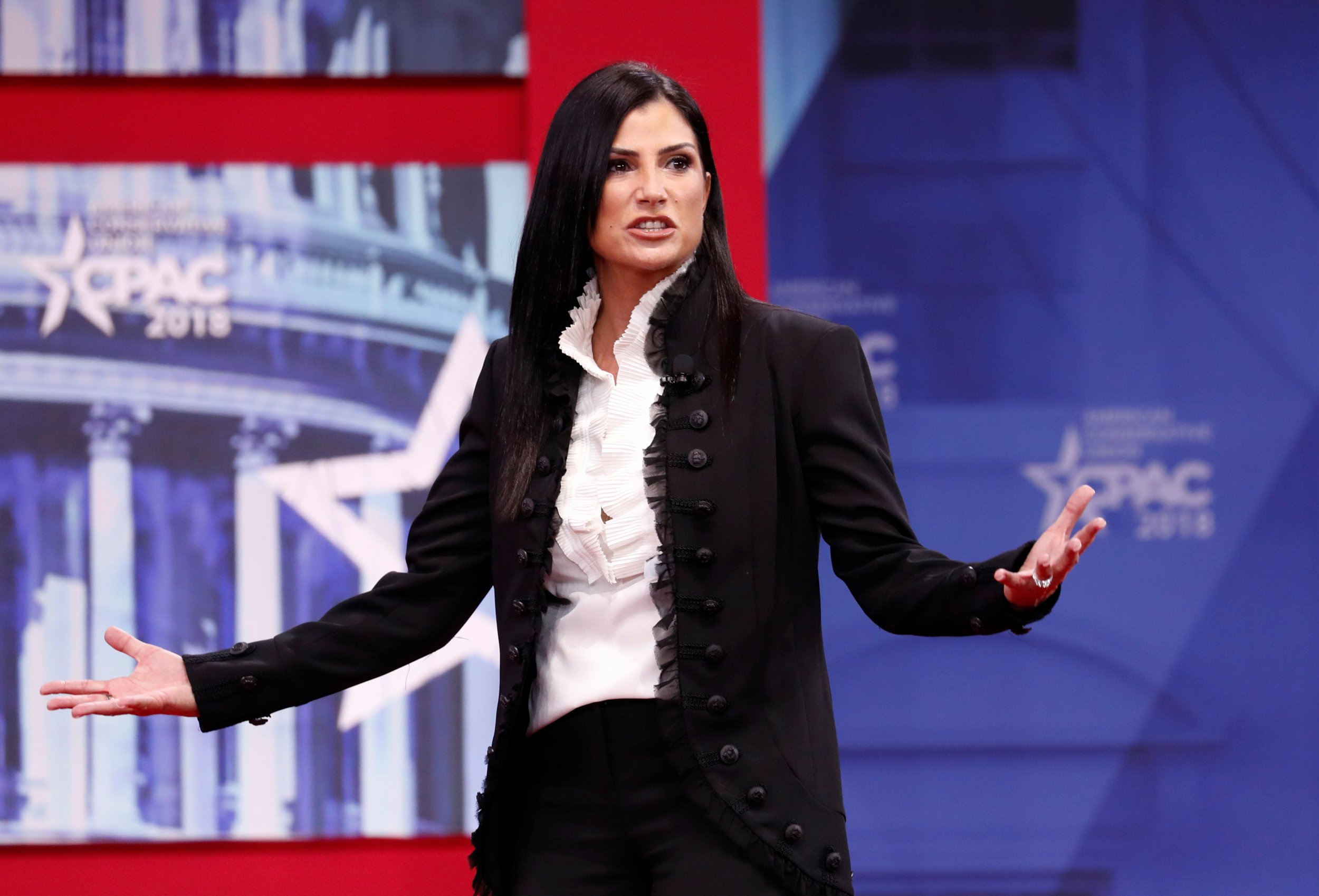 Despite having a lobbying wing and hiring at least three outside Washington lobbying firms in 2017, the National Rifle Association "isn't a 'Lobby Group,'" argued its chief spokeswoman on Sunday.
The NRA's Dana Loesch instead described the gun rights group as "a fellowship organization of gun owners" in an argument online. The mass shooting at Marjory Stoneman Douglas High School in Parkland, Florida, that killed 17 early this month has sparked a national debate over gun violence and how to curb mass shootings.
"I can't take you seriously on any level now that you've demonstrated you don't know anything about the group your [sic] smearing. Enjoy your day," Loesch replied to a Michigan woman on Twitter who blamed the NRA's lobbying against gun control as playing a part in legislative inaction to curb gun violence on Capitol Hill.
At one point in the debate the woman confused the NRA with the National Shooting Sports Foundation, the firearms industry's trade association. "Do you even know who you're blaming?" Loesch asked.
Yet Loesch's contention that the NRA is not a lobby group is inaccurate according to the NRA's website.
On the group's website the NRA-Institute for Legislative Action (NRA-ILA) is described as "the lobbying arm of the NRA." The group is a subsidiary of the NRA.
Read more: Here's why the NRA is so powerful and why gun control advocates have reason for hope
Together the NRA and institute paid at least $440,000 to three outside Washington lobbying firms in 2017 to petition politicians at various levels as a means to advance the group's interests, according to spending reports tracked by OpenSecrets.org. In total they paid $5,122,000 in lobbying in 2017, much more than the roughly $3 million spent each year since 2012.
Records show the group has made similar lobbying payments for more than a decade and currently employs 17 in-house lobbyists.
The NRA-ILA employs "a team of full-time lobbyists defending Second Amendment issues on Capitol Hill, in state legislatures and in local government bodies," according to the NRA's website.
"When restrictive 'gun control' legislation is proposed at the local, state or federal level, NRA members and supporters are alerted and respond with individual letters, faxes, e-mails and calls to their elected representatives to make their views known," the website points out.
Lawmakers in Congress are given grade ratings (from F to A+) by the group, which mobilizes its five million members to vote either for or against them based on their stance on more restrictive gun laws. The lobby has played a role in quashing various gun control laws that have sought to protect the public.
This is not the only way it influences American politics. During the 2016 election the NRA spent $20 million on ads and other campaigns against Hillary Clinton. It spent $11 million more to support President Donald Trump. In total the group spent $55 million that year to get its gun rights message out.
A number of students who are survivors of the Parkland shooting have laid responsibility for lax gun laws at the NRA's feet. They are calling for tougher background checks and a ban on assault weapons like the AR-15.
"Honestly, it's disgusting. [The NRA acts] like they don't own these politicians, but they do," said David Hogg, a student from Marjory Stoneman Douglas, on ABC's This Week Sunday.
"They've gotten gun legislation passed before in their favor, in favor of gun manufacturers," he said.