NRA Fires Back at Dick's Sporting Goods for Destroying Unsold Guns: 'What a Waste'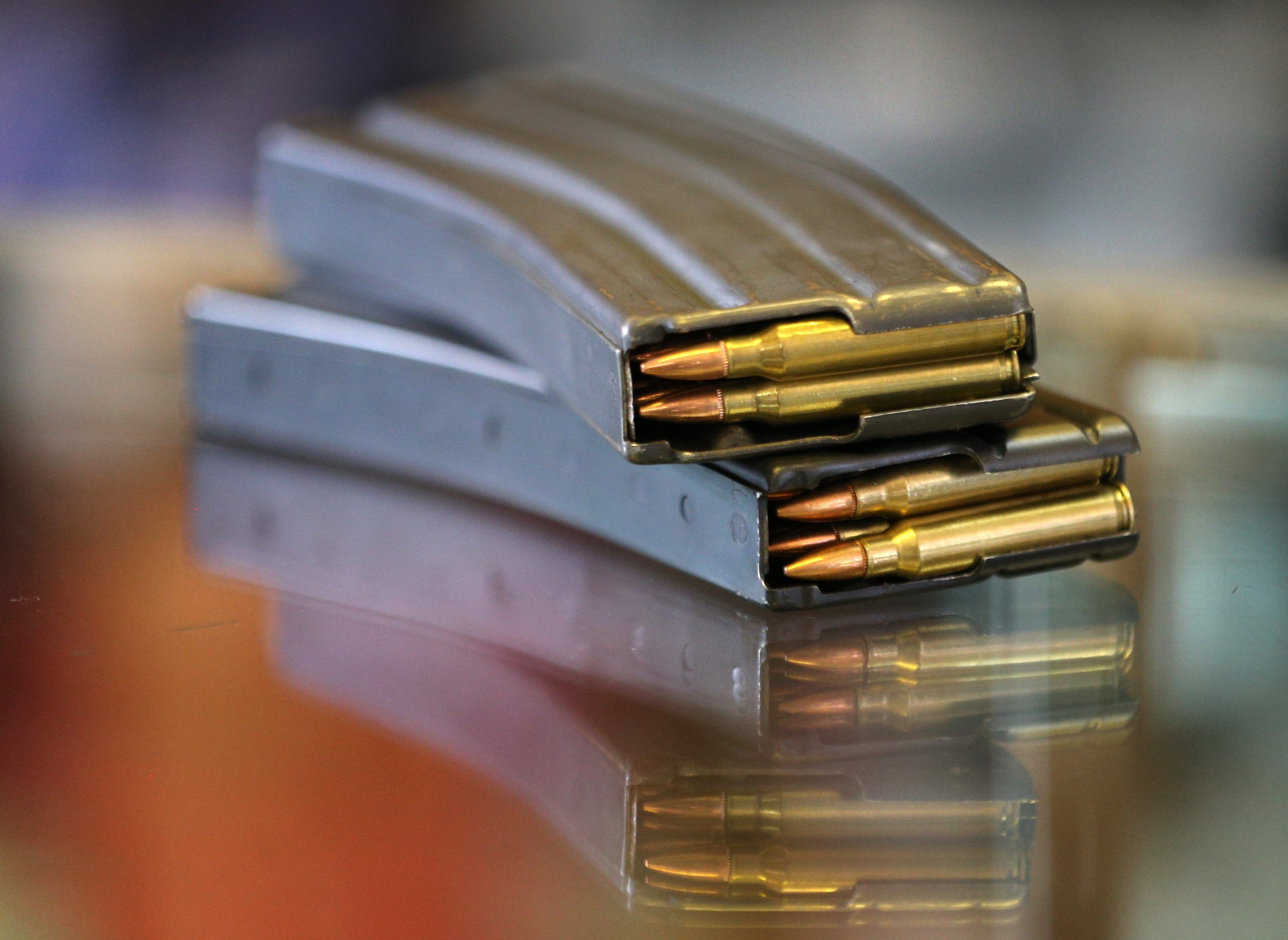 Updated | The National Rifle Association, a gun rights organization with a lobbying arm, was displeased with a plan by Dick's Sporting Goods to destroy a number of rifles the company had elected not to sell in response to the Parkland, Florida, massacre earlier this year.
"@DICKS decision isn't focusing on the actual problem, what it is doing is punishing law-abiding citizens. What a waste, and what a strange business model. #DefendTheSecond #2A #NRA," the NRA tweeted Tuesday.
After the massacre at Marjory Stoneman Douglas in February left 17 people dead, the sporting goods company decided to stop selling "assault-style" weapons. The gun used in the Parkland shooting was an AR-15. Dick's affirmed the plan to destroy the guns toNewsweek,but chose not to comment on the NRA's response.
Dick's announced in February they would stop selling high-capacity magazines and the rifle style at their Field & Stream stores. They also announced that they would not sell guns to people under 21; the alleged shooter in Parkland was 19.
"We support and respect the Second Amendment, and we recognize and appreciate that the vast majority of gun owners in this country are responsible, law-abiding citizens," said the company's chairman and CEO Edward Stack in a February release. "But we have to help solve the problem that's in front of us. Gun violence is an epidemic that's taking the lives of too many people, including the brightest hope for the future of America – our kids."
In a statement last week to the Pittsburgh Post-Gazette, the hometown paper of Dick's corporate headquarters, the company said it would dismantle the unsold weapons and recycle them.
"We are in the process of destroying all firearms and accessories that are no longer for sale as a result of our February 28th policy change. We are destroying the firearms in accordance with federal guidelines and regulations," a company spokesperson said.
The NRA linked to a post on the website Bearing Arms, which blamed the shooting on law enforcement.
The NRA did not immediately respond to request for comment.
This article was updated to include a response from Dick's Sporting Goods.