As NRA Is Outspent in Key Battles, Gun Control Group Drops Huge Ad Buy in Virginia Ahead of General Election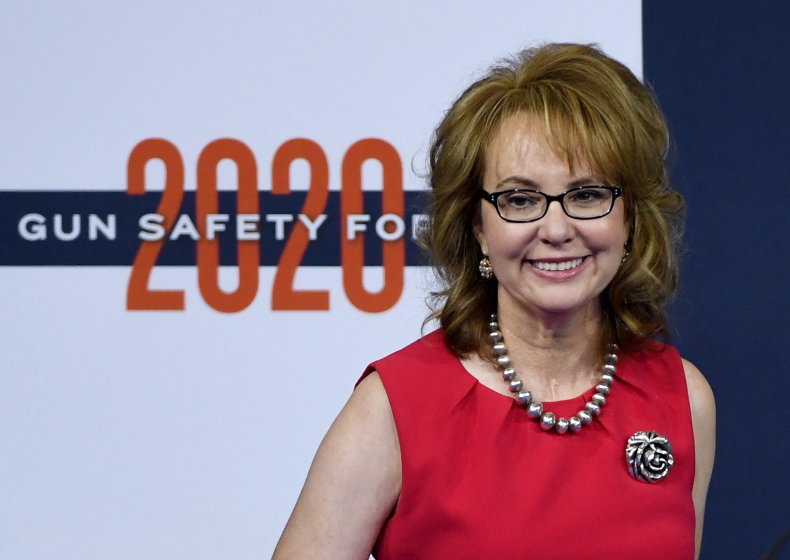 The hybrid PAC/super PAC associated with the gun control group Giffords is launching a massive ad buy ahead of the general election cycle in Virginia and a key mayoral race in Colorado.
Giffords PAC announced it would spend $300,000 in ads across legislative districts in Virginia, with a focus on the Richmond and Virginia Beach regions, through Election Day on November 5. The group announced another $50,000 expenditure on a digital ad campaign supporting Omar Montgomery, who is running for mayor in Aurora, Colorado, against National Rifle Association–aligned candidate Mike Coffman.
This news from one of country's most influential gun control groups comes as the NRA is struggling to mount a comparable operation. During the 2018 midterms, the gun rights behemoth was outspent by gun control groups in independent expenditures for the first time, OpenSecrets.org said.
Aurora is home to one of the most notorious mass shootings in recent memory, when 24-year-old James Holmes opened fire at a midnight screening of The Dark Knight Rises in 2012. Holmes killed 12 people employing his own miniature arsenal, which included an AR-15-style rifle, a 12-gauge shotgun and a semiautomatic pistol.
The following year, two prominent Colorado state senators, both Democrats, who had backed a push for gun control after the shooting were defeated in a successful recall effort mounted by gun rights supporters. (The two Republican victors were themselves ousted by Democrats during the general election in 2014.)
After a government employee in Virginia Beach, Virginia, killed 12 people at a municipal building in May, the NRA helped tamp down an effort by the state's Democratic governor to convene a special legislative session in favor of several gun violence prevention measures. The session was largely pro forma, as the Virginia General Assembly is controlled by Republicans. Despite the NRA's spending turnabout, it managed to help quash an unusually vociferous push within the state for legislation that included universal background checks and red flag measures.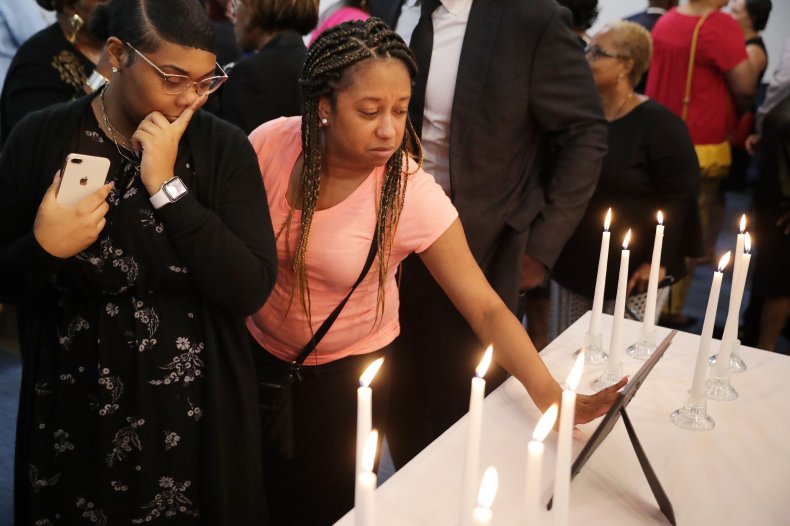 "Voters in Virginia are primed to turn out this year on gun safety," predicted Joanna Belanger, the political director at Giffords. "With current state leadership paying lip service to the issue, this year Virginia voters will say 'enough is enough.' The status quo of thoughts and prayers is no longer acceptable, and these ads show just what's at stake if elected leaders in the Commonwealth continue to block progress."
After two mass shootings in early August, the NRA found itself once more outmatched by spending from gun control organizations. Giffords embarked on a campaign, with nearly $750,000 spent, to pressure Republicans to act on gun control legislation originating in the House, OpenSecrets.org found. Meanwhile, Everytown for Gun Safety, the Michael Bloomberg–founded gun control group, introduced a $1 million ad campaign.
But the NRA, possibly recognizing the increasing clout of gun control advocates, may be making moves to solidify its historically unmatched influence in gun rights politics. The Virginia Public Access Project reported that the NRA recently dropped a $200,000 contribution into a political fund affiliated with Virginia's Republican House majority leader, Todd Gilbert. Before that, the NRA had made only $13,500 in donations to state Republican committees in 2019.
The NRA's recent slump in spending comes as the gun rights group is experiencing an unprecedented level of scrutiny owing to a widening financial and governance scandal. As two investigations from state attorneys general close in on alleged misuse of funds by NRA insiders, the group is also reporting a faltering financial outlook. For the third year in a row, the group's net assets have been in decline, according to documents filed with North Carolina regulators.
An NRA spokesperson did not return a request for comment.