Woman Caught Texting Threat to NRA and Republican Lawmaker Gets Thrown Out of Gun Hearing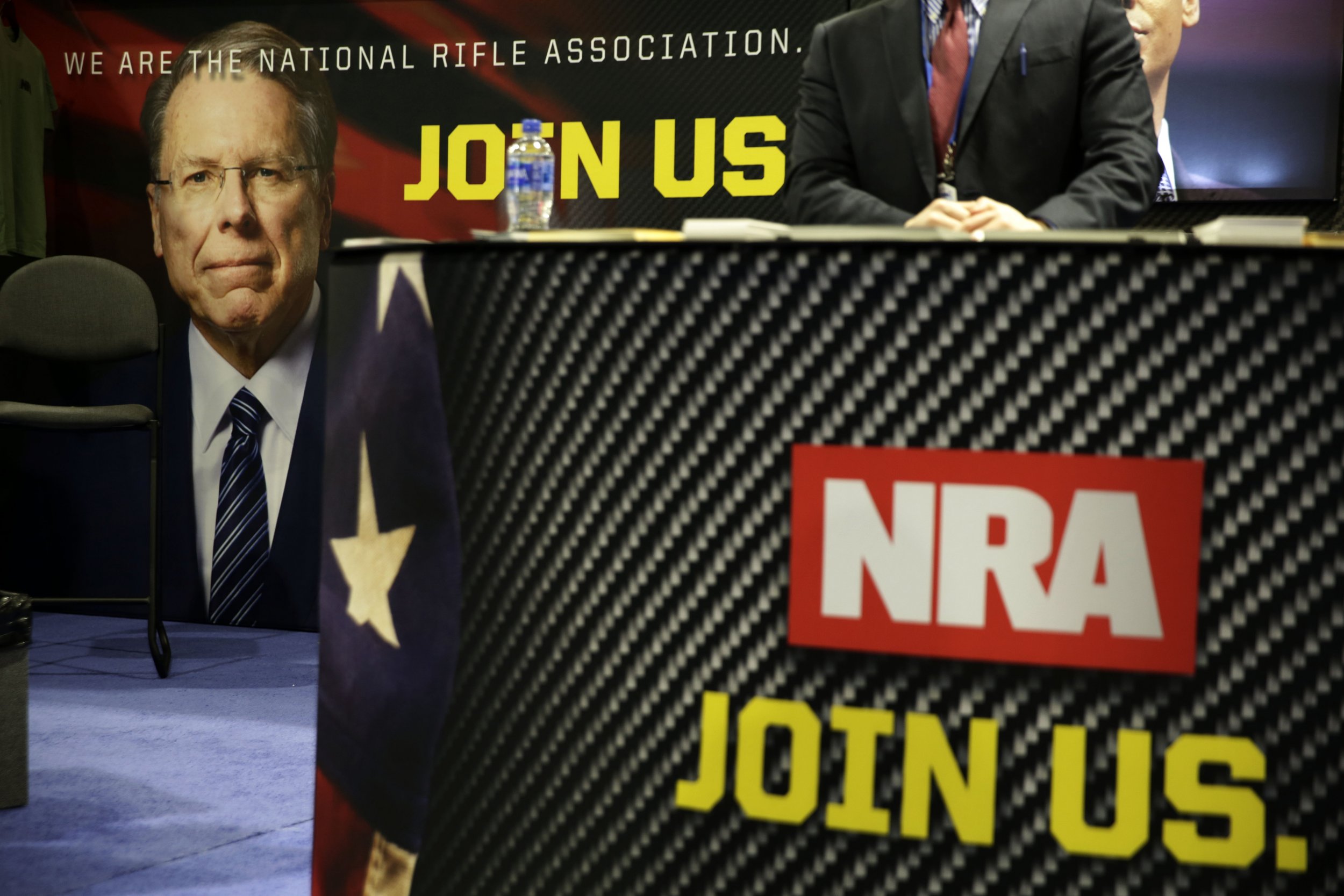 A woman was removed from a Connecticut gun hearing Monday after another attendee noticed her sending text messages threatening to shoot National Rifle Association (NRA) members and a state lawmaker.
The Monday Hartford meeting on gun control proposals intended to discuss safe storage laws, open-carry permits and plans to regulate "ghost" 3D-printed guns in the state of Connecticut. But an unidentified woman was spotted texting with someone what appeared to be a threat.
"If I had a gun, I'd blow away Sampson and a large group of NRA..." reads the woman's text, according to a photo. The previous text message the woman is responding to in the surreptitious picture also makes reference to Republican state Senator Rob Sampson, of Wolcott.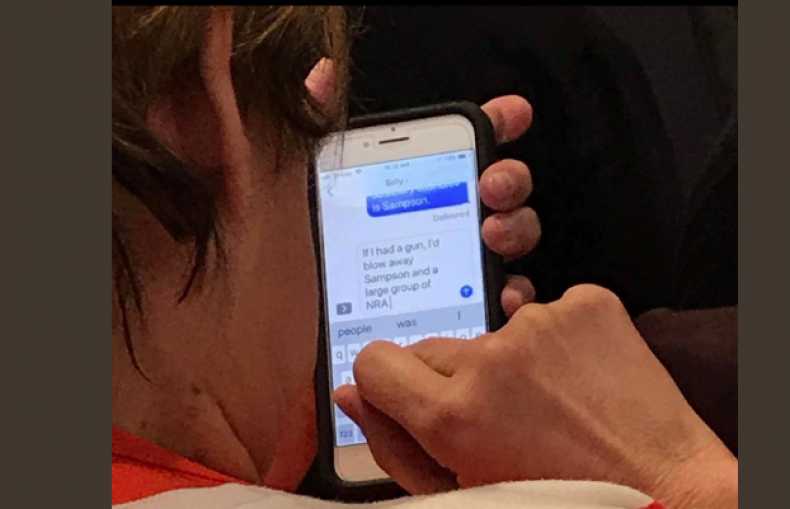 Sampson is a staunch supporter of Second Amendment gun ownership rights and has previously spoken out against bump stock legislation to the state general assembly. The NRA honored Sampson in October 2014 with the group's "Defender of Freedom Award" for fighting against Senate Bill 1160, which sought to prohibit the sale of long guns to anyone under eighteen but the NRA labeled, "one of the most egregious anti-gun bills in U.S. history."
Sampson has an "A+" rating with the powerful national gun rights organization. The secretive picture taken over the woman's shoulder and posted to Twitter by WTNH-TV correspondent Mark Davis prompted Capitol Police to expel the woman from the hearing.
During a separate meeting in New Haven, police chief Anthony Campbell and Democratic Congresswoman Rosa DeLauro labeled gun violence in the U.S. "a public health emergency." WNHT-TV reports the New Haven police department is currently pushing lawmakers for more research on the subject alongside CDC data.
Newsweek's request for comment from the NRA was not immediately responded to Monday afternoon.
The parents of teenager Ethan Song, who fatally shot himself last year while playing with a gun at a friend's house, told lawmakers at the Monday hearing their son would still be alive if the state had safe storage laws for firearms.