NRA Slams Virginia Governor for Taking Up Gun-Violence Reform Measures
The National Rifle Association has hit out at Virginia Governor Ralph Northam after the Democrat on Tuesday called for a special legislative session to consider a series of gun-violence reform measures in the wake of a Virginia Beach mass shooting that killed 12 people, most of them municipal employees.
"Gov. Northam is following the gun control playbook by exploiting a tragedy to push his failed political agenda," the NRA's director of public affairs Jennifer Baker said in a written statement. "The fact is none of the governor's gun control proposals would have prevented the horrible tragedy at Virginia Beach."
Northam is calling on members of the state's General Assembly to return to the Capitol at an unspecified date this summer to consider tighter regulations for silencers and high-capacity magazines and to debate implementing universal background checks and gun-purchase limits, among other proposals.
Earlier this year, the Virginia Senate, controlled by Republicans, sidelined a bill that would have prohibited high-capacity magazines from being sold in the state. The Virginia Beach shooter was armed with two handguns that reportedly had high-capacity magazines.
"Gun control does not save lives. It endangers innocent life by making it harder for good people to defend themselves," Virginia Citizens Defense League President Philip Van Cleave told The Washington Post. "The GOP leadership understands that basic truth."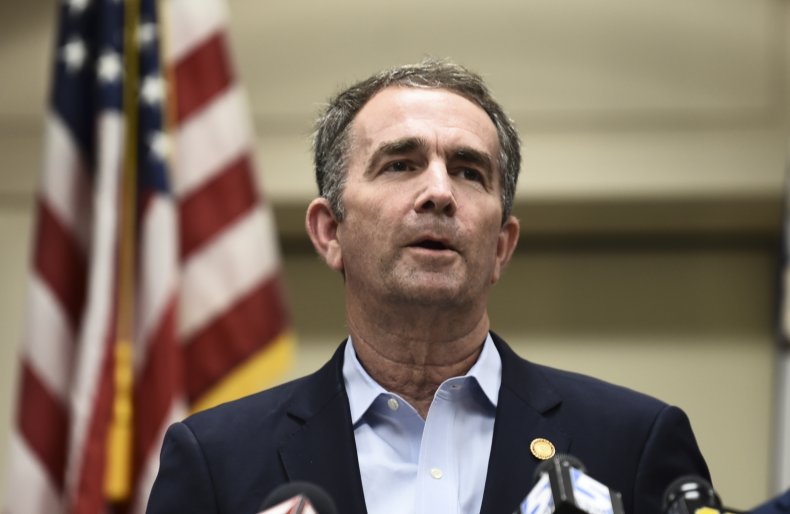 But research indicates that where interventions are made to limit high-capacity magazines from entering circulation, tangible results can be achieved. In 2013, the Post analyzed firearms data from Virginia police agencies during the enactment of the federal assault weapons ban from 1994 to 2004, during which the sale of high-capacity magazines was also prohibited.
According to the paper's analysis, after the ban was implemented, the number of high-capacity magazines seized by Virginia police began to fall. During the last year of the ban, the number of firearms recovered equipped with high-capacity magazines stood at 9 percent of the total number of recovered weapons. This represented a steady drop in the circulation of high-capacity magazines that began around four years after the ban took effect. Once it expired, however, Virginia police began to see high-capacity magazines re-enter circulation, reaching 20 percent of all recovered guns in 2010.
"If Gov. Northam is genuinely interested in pursuing policies that will save lives," Baker said, "he should focus on prosecuting violent criminals and fixing our broken mental health system, instead of blaming Virginia's law-abiding gun owners for the act of a deranged murderer."
After the Virginia Tech massacre in 2007 that killed 32 people, Democrats in the state pushed for gun-reform measures but were only able to cajole their Republican counterparts into accepting increased restrictions on gun ownership by mentally ill individuals.
Governor Northam's office did not respond to Newsweek's request for comment.