NRA Lobbyist Writes Florida's Gun Laws, Can Ruin Careers of Those Who Dissent: Report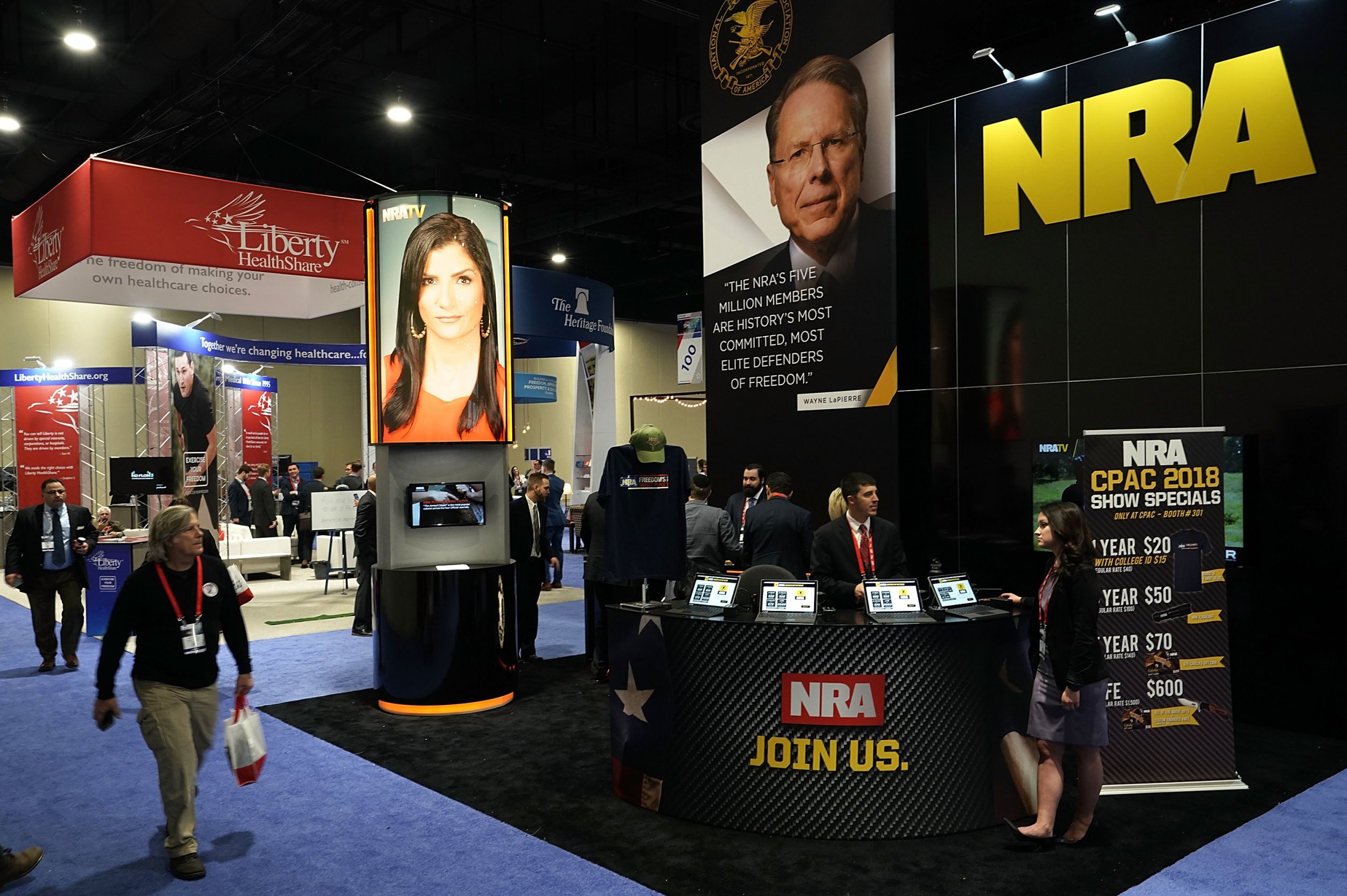 A 78-year-old lobbyist, dubbed the most powerful in her industry when it comes to pro-gun legislation, has been behind much of Florida's gun legislation, or lack thereof, for decades and now faces scrutiny over her influence following last week's deadly shooting at a local high school.
Marion Hammer serves as the National Rifle Association's lobbyist in Florida and works out of Tallahassee as the go-to for the gun lobbying and gun rights legislation, according to a profile by The New Yorker published Friday.
The report cites local Florida state officials who claim all gun legislation in the state goes through Hammer.
In March 2011, Hammer challenged a member of Florida's House Criminal Justice Subcommittee for making changes to legislation that would stop doctors from asking patients if they owned guns.
"We need the bill to continue to say that asking the question is a violation of privacy rights," Hammer wrote in an e-mail to the Florida representative. "You are changing the whole thrust of the bill by gratuitously removing language that is important to purpose of the bill. Please, put the first section back as it was and amend it as I suggested."
Standing under five feet tall, Hammer is reportedly known to carry a handgun in her purse and once told a local reporter: "If you came at me, and I felt that my life was in danger or that I was going to be injured, I wouldn't hesitate to shoot you."
Hammer can also have a make-or-break impact on the careers of local officials. After a former Republican state representative blocked one of Hammer's favored bills two years ago, he was passed up for an expected judgeship following an email campaign from the NRA lobbyist, The New York Times reported.
Since 1998, Hammer's work with Florida's legislature has resulted in roughly 30 bills. Republicans have maintained control of Florida's legislature in that time.
Hammer's effect on Florida's gun legislation dating back to the 1980s has since spawned other states to adopt similar laws. The report points out that Hammer put together a Florida statute that allowed any citizen who could legally purchase a gun to carry a concealed handgun in public, with the only requirement being a state permit and a basic training course.
The same conceal carry law has since been enacted by most every other state in the country, resulting in more than 16 million licenses to carry a concealed handgun.
Hammer was also behind Florida's Stand Your Ground law, which allows a citizen to use a gun to defend themselves. The law famously came under national scrutiny between 2012 and 2013 after neighborhood watch volunteer George Zimmerman was arrested, tried and acquitted for killing teenager Trayvon Martin.
In response to The New Yorker's story, Hammer said that "facts are being misrepresented and false stuff is being presented as fact."
The NRA has again faced huge criticism for its lobbying efforts since alleged gunman Nikolas Cruz shot and killed 17 people and injured more than a dozen others at Marjory Stoneman Douglas High School in Parkland, Florida last week.
The shooting revved up cries for stricter gun laws at the state and federal level around the country. Students have led protests to both the Florida state house in Tallahassee and the White House. Expectedly, the NRA has pushed back on demands for an assault weapons ban as well as President Donald Trump's suggestion of raising the age limit to purchase a gun to 21.
Speaking Friday morning at the Conservative Political Action Conference in Maryland, Trump again called for some qualified, trained teachers to carry concealed weapons in schools in order to protect students or deter a possible shooter.
However, Florida Governor Rick Scott pushed back on arming teachers and instead offered up potential legislation that would ban a "violent or mentally ill" person from purchasing a gun, and would raise the age limit to 21. Scott also proposed a ban on bump stocks, a modification used by the Las Vegas mass shooter in October that turns a semiautomatic weapon into an automatic weapon.