NRA Member Invited Trump To Kremlin On Behalf of Putin, According To Report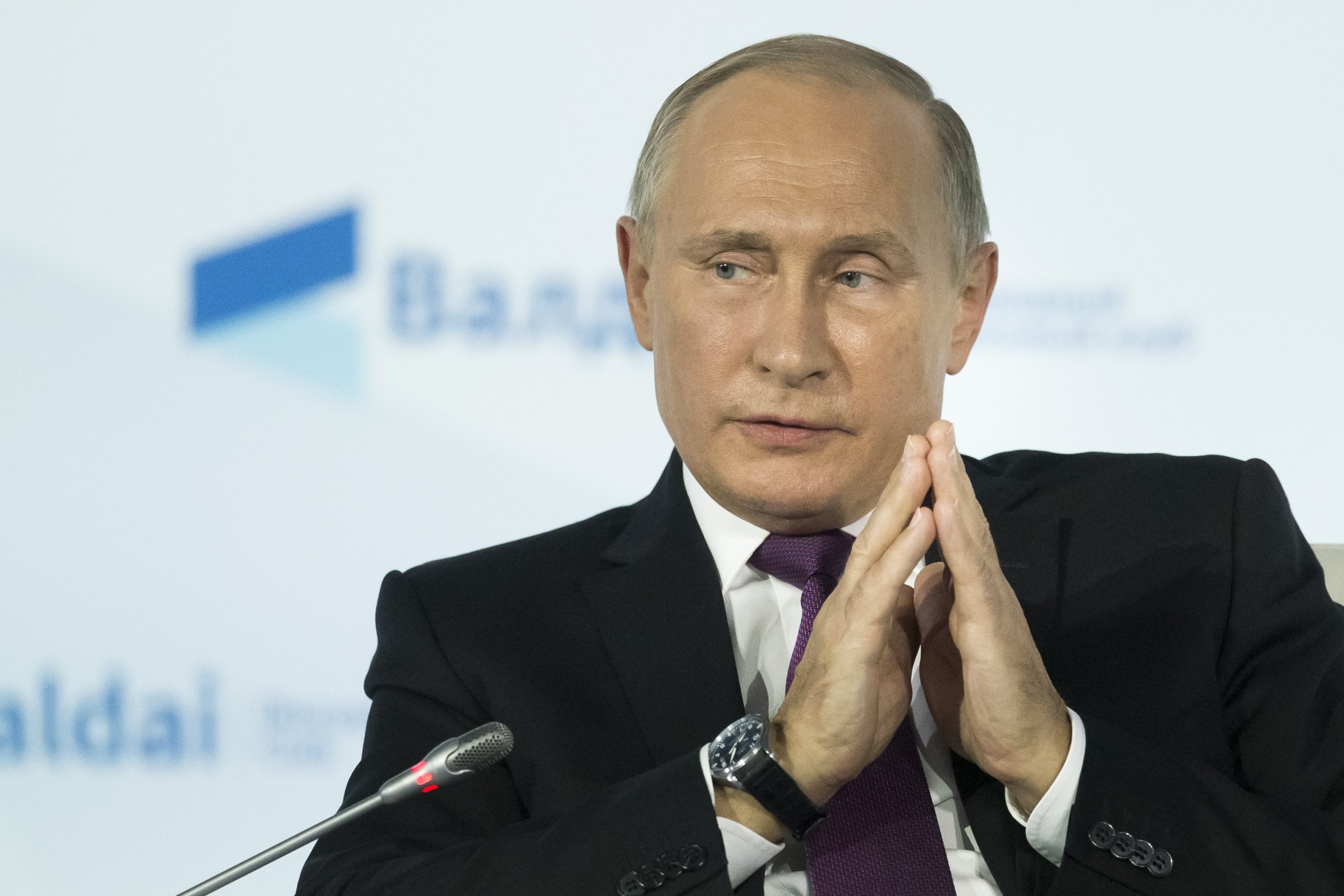 A member of the National Rifle Association (NRA) with Russian ties reportedly invited Donald Trump to the Kremlin by request of President Vladimir Putin last year in a bid to set up a meeting between the candidate and Russian leader before the election.
The email containing the proposal — sent from the NRA operative to the campaign — was described to The New York Times after being handed over to Congressional investigators as part of their investigation into the Trump campaign's collusion with Russia during the 2016 election.
In a May 2016 email with the subject "Kremlin Connection," NRA member Paul Erickson asked campaign advisor Rick Dearborn to seek then-Senator Jeff Sessions' guidance on how to set up a meeting between Trump and Putin. He said Russia would try to make the first move at the pro-gun group's annual convention where Trump was set to accept its endorsement, reports The New York Times.
"Putin is deadly serious about building a good relationship with Mr. Trump," Erickson wrote. "He wants to extend an invitation to Mr. Trump to visit him in the Kremlin before the election. Let's talk through what has transpired and Senator Sessions's advice on how to proceed."
Sessions was a foreign policy advisor for the Trump campaign at the time.
"The Kremlin believes that the only possibility of a true reset in this relationship would be with a new Republican White House," he continued. "Ever since Hillary compared Putin to Hitler, all senior Russian leaders consider her beyond redemption."
Erickson, who has been active in several Republican presidential campaigns, touted himself as someone with access to Russian government through with his work with the NRA, positioning him in a role to "slowly begin cultivating a back-channel to President Putin's Kremlin," according to the report.
Erickson reportedly has strong ties to Russia — he is connected to Maria Butina, a Russian gun rights activist who has worked for the deputy governor of Russia's central bank, Alexander Torshin. The Republican has been pictured at the same meeting in Russia as Torshin and seemingly refers to him in his email, according to The New York Times.
It is unclear how Dearborn proceeded after receiving the correspondence, but Sessions didn't remember the offer when interviewed by investigators from the House Intelligence Committee. Dearborn passed on a similar proposition from conservative Christian advocate Rick Clay to Jared Kushner, who reportedly rebuffed the invitation.
Last week, leaders of the Senate Judiciary Committee demanded the Trump campaign's foreign policy advisors turn over documents regarding the NRA and its connection to Russia and Republicans.
And on Friday, Trump's former national security advisor Michael Flynn pleaded guilty to lying to the Federal Bureau of Investigations about his contacts with Russia, although those exchanges happened after the election.