New NRA President Is Board Chair for Organization Managing Country's Largest Confederate Monument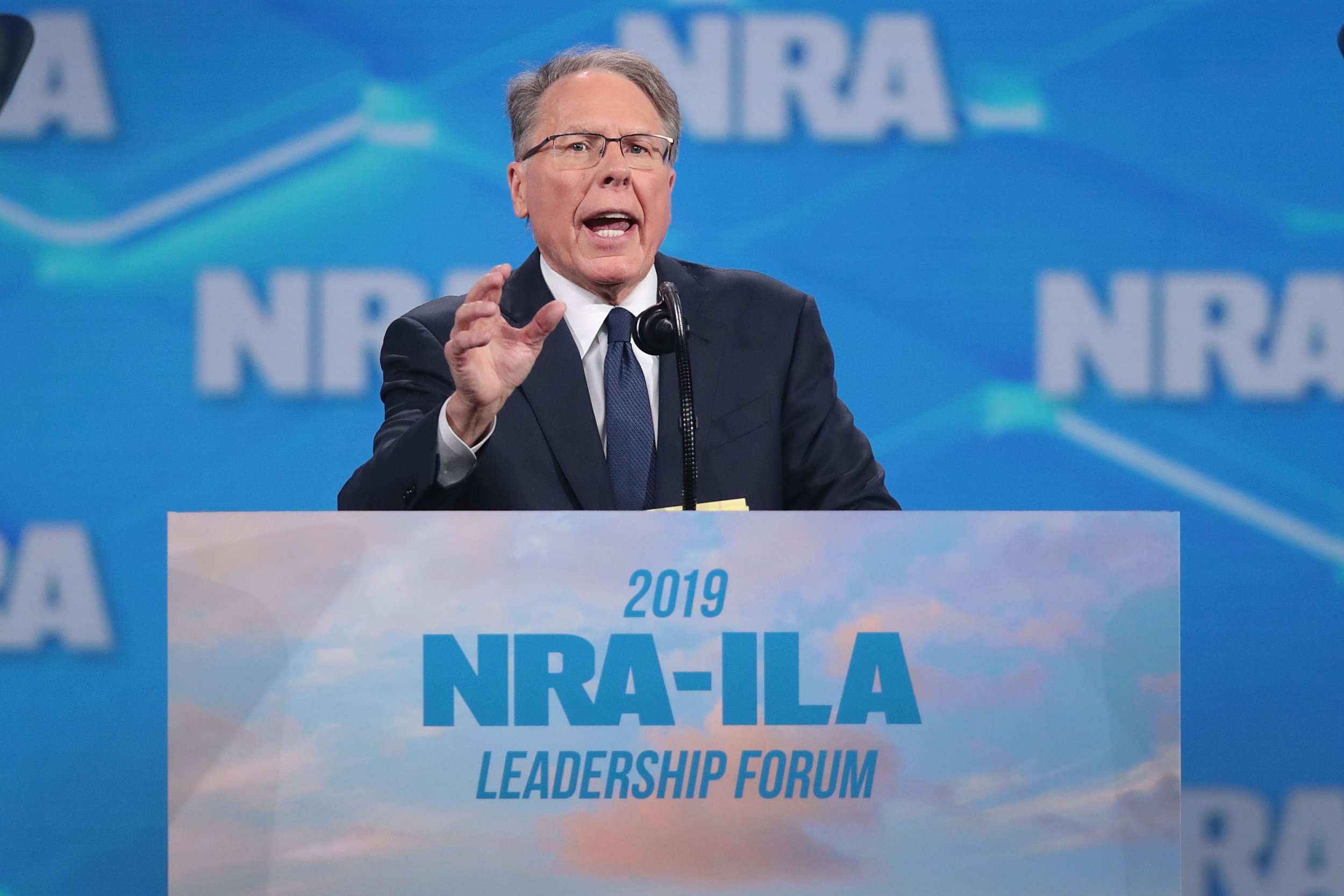 The next president of the National Rifle Association is the chairwoman of Stone Mountain Memorial Association, the organization that manages the nation's largest monument to the Confederacy.
Carolyn Meadows, a longtime member of the gun rights organization, was elected unanimously to be the NRA's next president amid a dispute between outgoing President Oliver North and CEO Wayne LaPierre. Meadows sits as the leader of the Stone Mountain Memorial Association, which manages the Georgia-based Stone Mountain Park.
Stone Mountain features a controversial memorial carving that shows Confederate President Jefferson Davis, General Robert E. Lee and General Thomas "Stonewall" Jackson that the park's website describes as a "masterpiece."
Media Matters, which first reported on Meadows' link to the Stone Mountain Memorial Association, said Meadows is also a board member of the American Conservative Union.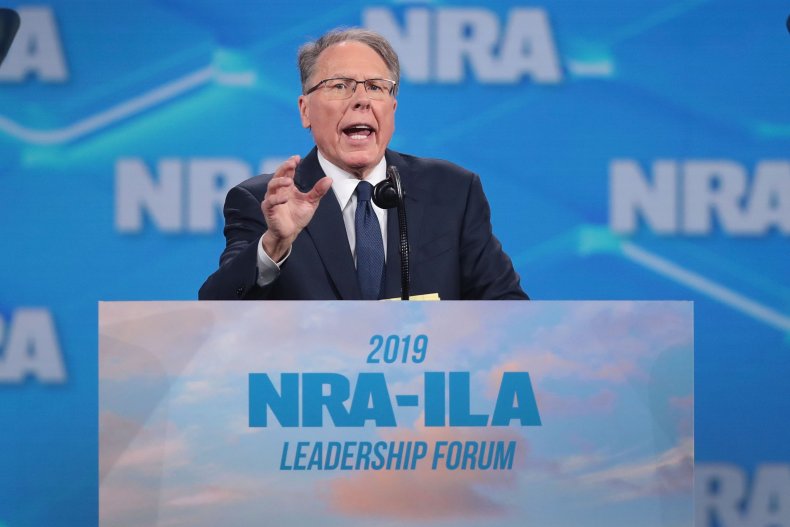 North, who is known for his role in the Iran-Contra scandal, announced on Saturday that he would not serve as the NRA's president for a second term.
"Please know I hoped to be with you today as NRA president endorsed for re-election. I'm now informed that will not happen," he said Saturday in a statement read by Richard Childress, the NRA's first vice president, to attendees of the annual NRA Institute for Legislative Action conference in Indianapolis.
North's replacement came after he asked LaPierre to resign. North said that unless LaPierre resigned, advertising firm Ackerman McQueen, one of the NRA's top contractors and the company that operates NRATV, would release "a devastating account of our financial status, sexual harassment charges against a staff member, accusations of wardrobe expenses and excessive staff travel expenses."
"But then, Col. North explained that the letter would not be sent—if I were to promptly resign as your Executive Vice President. And, if I supported Col. North's continued tenure as president, he stated that he could 'negotiate' an 'excellent retirement' for me," LaPierre wrote in a letter describing the interaction.
North, who The New York Times reported is an employee of Ackerman McQueen, said he was "concerned" that "allegations of financial improprieties could threaten our nonprofit status."
Strained relations between the NRA and Ackerman McQueen broke into public view earlier this month, when the NRA sued its contractor, saying the firm has details about its spending practices.
The gun rights organization, which claims to have 5 million members and is chartered in New York, under threat of losing its nonprofit status. New York Attorney General Letitia James opened an investigation into the finances of the organization and its nonprofit status last week.
The probe is "related-party transactions between the NRA and its board members; unauthorized political activity; and potentially false or misleading disclosures in regulatory filings," according to a letter sent to the NRA on Friday.