In Email to NRA Board, CEO LaPierre Hails 'Quick Victory' Against San Francisco Over 'Terrorist' Branding
National Rifle Association (NRA) CEO Wayne LaPierre is celebrating an apparent reversal from the City of San Francisco over its recently enacted resolution declaring the NRA a "domestic terrorist organization."
After the enactment of the non-binding resolution in mid-September, which also called for scrutinizing municipal vendors who have financial ties to the NRA, the gun-rights organization sued San Francisco over alleged First Amendment violations.
And just last week, Mayor London Breed sent a letter to the heads of all city departments clarifying that the measure in question "does not impose any obligations on City departments" because it was a ceremonial resolution, not a binding ordinance.
In an email to the NRA's board of directors that was obtained by Newsweek, LaPierre celebrated the development, calling it a "quick victory" for his organization's membership.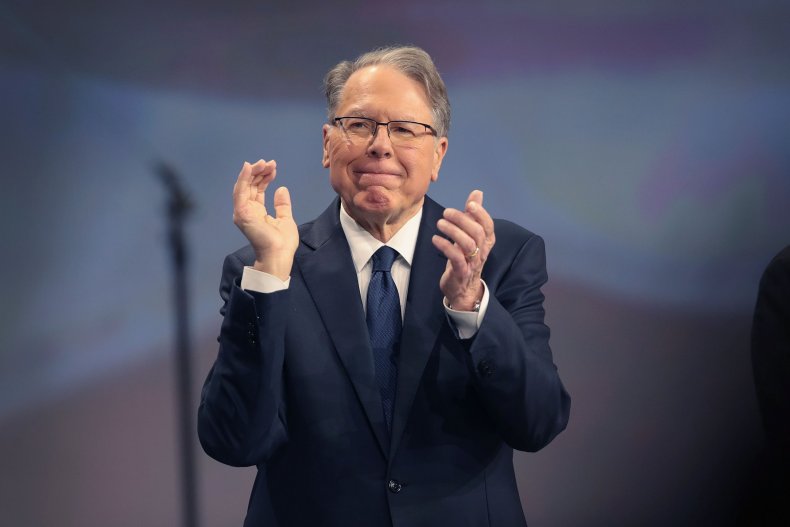 "I hope, and expect, that these events will send a message to other government officials who wish to punish the NRA and our members for defending their God-given freedoms," he wrote. "We will never stop fighting for our members and the freedoms in which we all believe."
In a public press release, the NRA's outside counsel William A. Brewer III called the memo "a clear concession and a well-deserved win for the First and Second Amendments."
News of Breed's clarification, which essentially nullified any potential impact the resolution may otherwise have had, comes as the NRA is facing mounting legal bills in connection with costly litigation on several fronts. Now that the dispute with San Francisco appears to be closer to resolution, the NRA may have been granted some much-needed financial relief as its roster of courtroom adversaries continues to grow.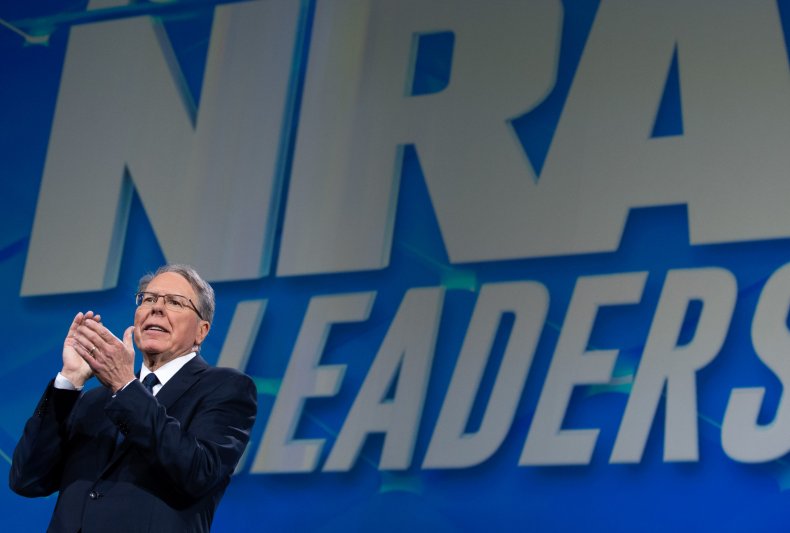 The group is currently locked in legal battles against its former PR firm, Ackerman McQueen, over claims of tens of millions of dollars in damages. The NRA is also suing and being sued by its former president, Lt. Col. Oliver North, over its potentially ongoing obligation to pay North's legal fees. There are additional lawsuits with the state of New York and a production company that features NRA advertisements.
As its legal woes have mounted over recent months—partially the result of a financial and governance scandal that has riven the group and its defenders—the NRA has had to keep pace with increasingly costly legal bills that have strained its already over-leveraged resources.
An internal April memo written by North and then-board member Richard Childress raised concerns about Brewer's seemingly exorbitant legal expenses. The NRA has previously defended its payments to Brewer and characterized his work as essential for the organization. This memo had been drafted before most of the current lawsuits were filed.
North and Childress alleged that Brewer's firm earned over $24 million from the NRA over a 13-month period, and that during the first quarter of 2019 his firm was making around $100,000 a day.
"The Brewer invoices are draining NRA cash at mindboggling speed," the pair wrote. The memo was leaked online anonymously and subsequently verified by multiple news outlets.
The NRA has used urgent, alarmist language in recent fundraising solicitations to members, apparently seeking to capitalize off of the exigent circumstances the group now finds itself in. On the envelope of one letter, the words "NOTICE OF SHUTDOWN, CRITICAL UPDATE" are emblazoned on the front.
In approaching his communications with the board, LaPierre has been thrust into the position of convincing directors that continuing to take on additional legal burdens is not only worth the organization's resources but can yield tangible results. The San Francisco case provides initial credibility for that argument as the NRA chief remains embattled within the gun-rights community, though he has the devoted support of much, if not all, of the board of directors.
"When you challenge barefaced abuse of state power, you hope for a quick victory," he wrote to the board. "I am happy to announce that we've attained one in connection with our suit against the City of San Francisco."