NRA Spokeswoman Dana Loesch Has Been Railing Against Neil Young for More Than 20 Years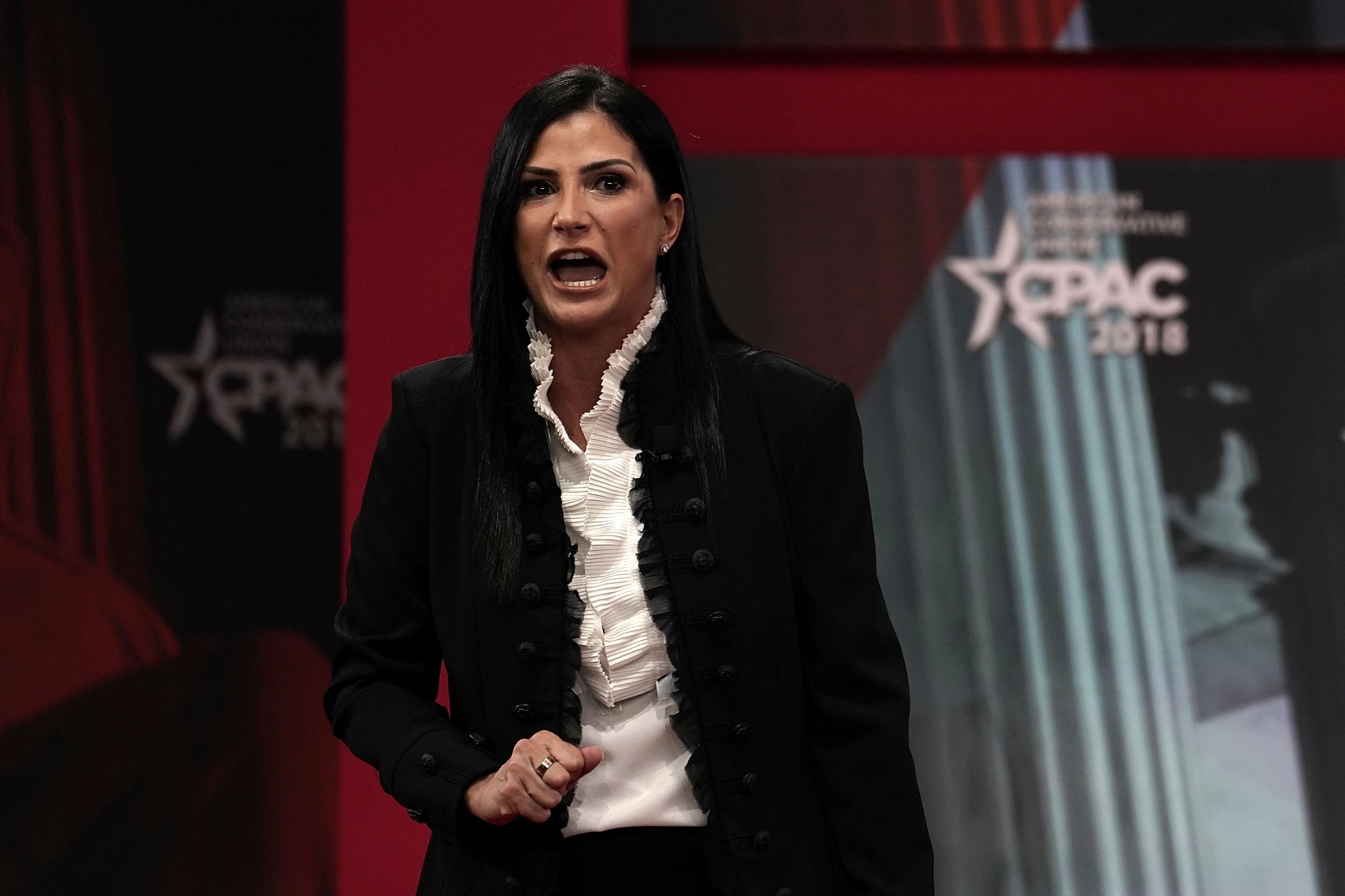 It is quite easy to predict NRA spokesperson Dana Loesch's position on guns: They're good! They save lives! Schools should have more of them—not fewer—to keep kids safe.
It is a lot harder to predict Loesch's strangely intense opinions about music: Muse is great, Taylor Swift is "a beautiful girl and an amazing songwriter," The Clash belongs at the Republican National Convention (what??), Chance the Rapper is "pretty cool" when he praises God and Neil Young "sounds like a bloated cow farting and dying all at once."
Except repeat that Neil Young diss many times.
After Loesch's appearance Wednesday at a CNN town hall on gun violence followed by a Thursday morning speech at CPAC, some resourceful Twitter users began combing through her Twitter archives. Occasionally, a public figure's political opponents might dig through old tweets for the sake of weaponizing years-old political commentary in bad faith.
In this instance, though, Loesch's old missives revealed something much weirder: a decades-long war with Canadian songwriter Neil Young.
In particular, Loesch has spent a lot of time railing against Young's 1995 album Mirror Ball, the singer's grunge-era collaboration with Pearl Jam. This is very odd, considering Mirror Ball came out decades ago and isn't particularly well remembered by your average American in 2018. Also, it's not bad! Not nearly as bad as some of the records Young has put out more recently, to be honest.
Related: Neil Young hung up on me
Loesch despises it, though, and remembers being forced to watch the "Downtown" video on MTV when she was a teenager. Evidently, the trauma of being subjected to 1995-era Young has stayed with her for years. (These tweets were unearthed by Twitter user @recordsANDradio and flagged by David Malitz.)
In numerous tweets appearing years apart, Loesch has used the words "dying cow fart" to describe Neil Young:
In other opinions, Loesch says she enjoys the music of industrial icons Nine Inch Nails and Ministry (except when Trent Reznor blasts Trump) and once went through a "goth stage":
And she has "never disliked anything produced by Rick Rubin":
What does it all mean? Absolutely nothing.
But the NRA does need to be careful not to ally itself with major pop cultural institutions, lest they react the way Parks and Recreation creator Michael Schur did when the NRA tweeted out a GIF from the show on Wednesday:
For the record, Loesch's absolute worst opinion isn't that Neil Young sucks. It's that journalists somehow enjoymass shootings.
Loesch, if you're reading this, please know that this is not true. Also, check out After the Gold Rush.