NRA's Role in Connecting Trump Campaign With Russians Is Under Senate Investigation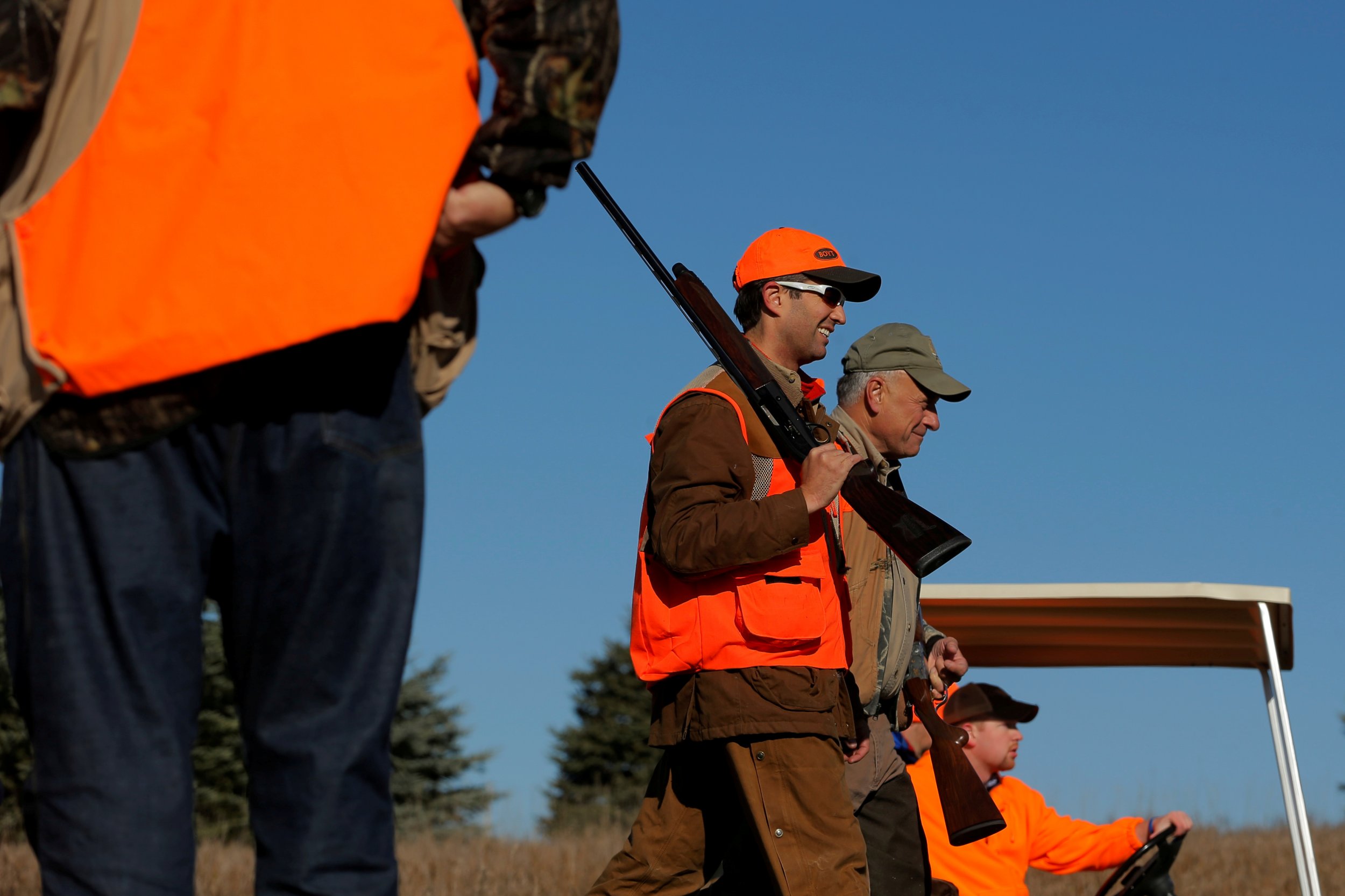 The Senate Judiciary Committee is investigating the role the National Rifle Association played in connecting the Trump campaign with Russians, according to letters from the panel's top Democrat.
Senator Dianne Feinstein (D-Calif.) sent four letters to Trump campaign associates Tuesday requesting more information for the committee's investigation into Russian election interference.
Letters to foreign policy adviser J.D. Gordon and campaign co-chair Sam Clovis asked both men to turn over "all documents concerning the NRA" and several Republicans and Russians tied to it.
One of those people is Paul Erickson, a longtime Republican activist who claimed to be an adviser on Trump's transition team. Erickson is closely linked with a Russian woman named Maria Butina, a well-known gun rights activist who also worked as a special assistant to the deputy governor of Russia's central bank, Alexander Torshin.
Butina has bragged that she helped connect the Trump campaign with the Kremlin, according to The Daily Beast, and it's possible her statements were not just bravado. Torshin requested that Trump meet with him on the sidelines of the National Rifle Association's convention in May 2016. He never met with then-candidate Trump, but he did succeed in securing a meeting with Trump's son Donald Trump Jr.
Butina and Torshin are both lifetime NRA members.
It is still unclear why the Russian central bank official wanted to meet with Trump, which is likely why Feinstein is asking Gordon and Clovis for more documents. She specifically asked for records relating to Erickson, Torshin and Butina.
Trump Jr.'s meeting with Torshin at the NRA convention was revealed when the Senate Judiciary Committee sent a letter earlier this month to Jared Kushner and his attorney admonishing them for not handing over documents about a "Russian backdoor overture and dinner invite."
The dinner turned out to be the invitation from Torshin, who allegedly made the request through an intermediary connected to the NRA. The invitation was allegedly forwarded to Trump campaign officials Paul Manafort and Rick Gates before eventually making its way to Kushner.
Trump Jr.'s lawyers have tried to downplay the significance of the meeting, saying that the two men made small talk for just a few minutes.
According to a 2013 investigation into Russian mob activity in Spain, Torshin has helped a Russian mob syndicate launder money through banks and real estate in Spain.
During his campaign, Trump was an adamant supporter of Second Amendment rights and the NRA, which endorsed him for president.