NRA TV Airs Photo of Thomas The Tank Engine In KKK Hood In 'Ethnic Diversity' Segment
National Rifle Association (NRA) spokeswoman and right-wing commentator Dana Loesch attempted to make a point about diversity during a television segment using an image of Thomas the Tank Engine wearing a Ku Klux Klan hood.
The host of the NRA TV show Relentless aired the image during the final segment of the show on Friday, according to a video posted by Media Matters. On Friday, Mattel Inc. announced the new season of Thomas & Friends and the collaborative efforts with the United Nations. The company said the new season will take Thomas and friends to different locations around the globe, like China, India and Australia, along with a new cast to bring gender equality and international characters onto the show.
During the segment on her own show, Loesch took aim at the children's television show about trains and the new international characters.
"One of those trains, Nia, will be from Kenya to add ethnic diversity to the show. And—which, that, by the way, that's where it gets really strange to me—because I've looked at Thomas and Friends, at their pictures, and I see gray and blue," Loesch said. "Am I to understand this entire time that Thomas and his trains were white? Because they all have gray faces."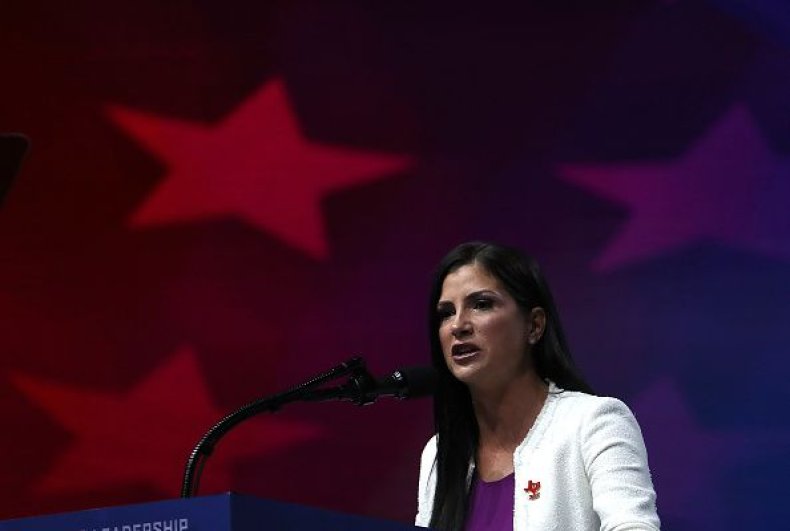 Loesch then asks how can a show can a show include ethnic diversity if the popular children's show is about trains.
"How do you bring ethnic diversity?" Loesch asked. "I mean they had to paint, what I guess they thought was some sort of African pattern on the side of Nia's engine? How do you bring ethnic diversity to a show that literally has no ethnicities because they're trains?"
During the segment, a picture of the trains wearing Ku Klux Klan hoods on burning train tracks appeared on the screen. Loesch then sarcastically added that the "blight on race relations" on the children's show has gone on "for far too long."
"Oh, was it because, I see it. It was the white hoods. And the burning train tracks. OK, fine, fair point. Fair. I get it. Thomas the Tank Engine has been a blight on race relations for far too long," Loesch said. "Clearly this is overdue. Right?"
Newsweek has reached out to the NRA for comment on the segment of the show but did not hear back in time for publication.