The NRA Twitter Account Completely Ignored the Worst Mass Shooting Since Sandy Hook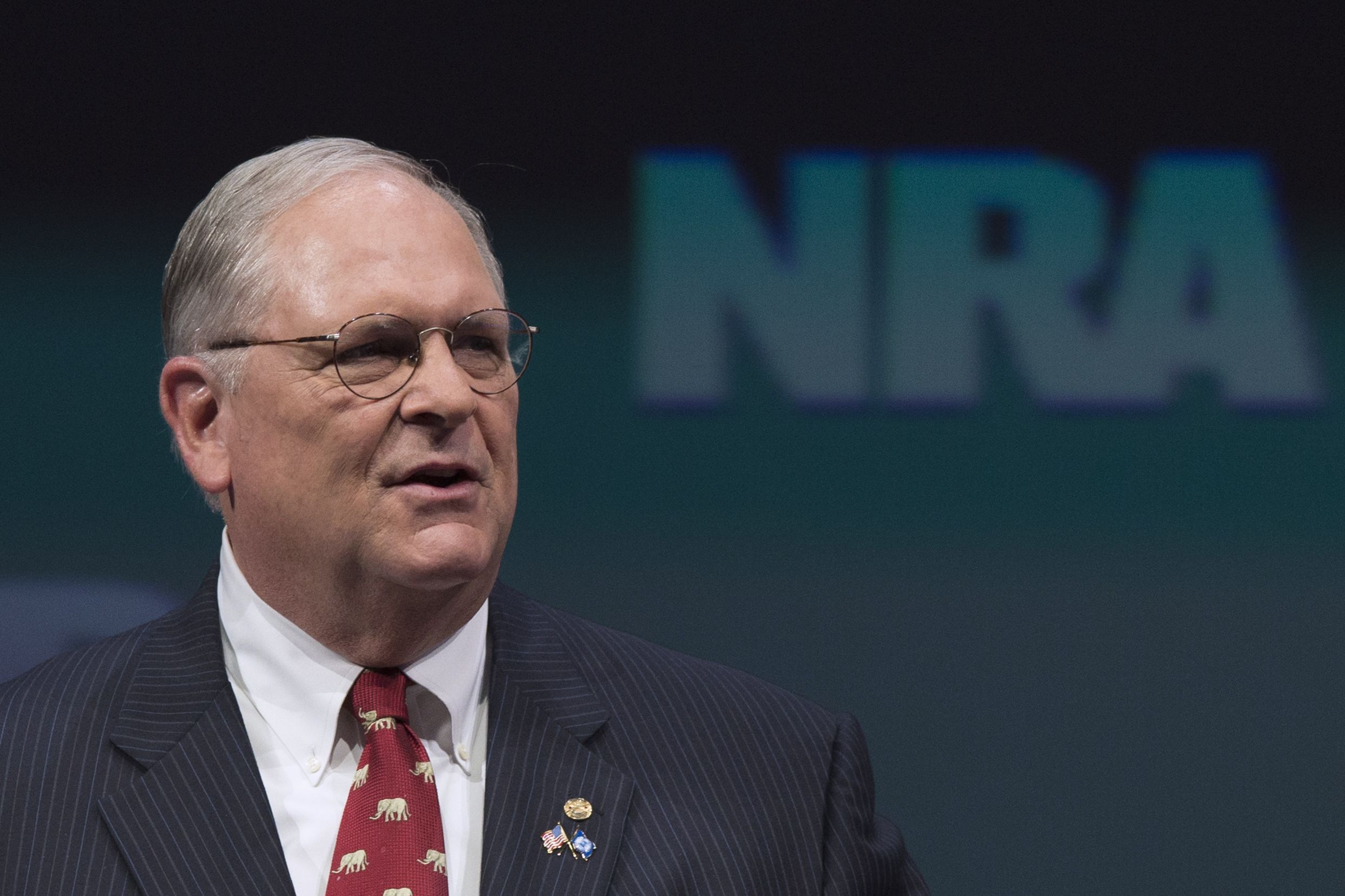 The NRA has developed a foolproof strategy for engaging with major shooting incidents on social media: It doesn't.
Nearly 24 hours after two assailants opened fire at a San Bernardino, California, social services center, killing 14 and wounding even more, the official @NRA Twitter account is ignoring it entirely.
The gun rights organization has developed a reputation for going dark after gun-related tragedies. After the 2012 shooting in Aurora, Colorado, @NRA went 10 days without tweeting. After the Sandy Hook Elementary School massacre the same year came four days of silence.
When three were killed in a shooting at a Colorado Planned Parenthood clinic on Friday, the @NRA account waited until the following Monday to resume its usual stream of gun-related links and slogans. This was its first post-Thanksgiving original tweet:
There was no mention made of the Colorado Springs incident.
So it was on Wednesday. As news broke of an active shooter situation in California—reviving a heated national debate regarding the scourge of gun violence in daily life in the U.S.—the NRA went silent for the rest of the day. (The official Facebook and Instagram accounts also remained inactive.)
It's a simple public relations strategy that seems to have become routine for the organization: Don't engage.
The @NRA account doesn't express "thoughts and prayers"—the go-to cliché for Republican politicians acknowledging another gun-related tragedy. It does not argue about gun control measures or tweet Second Amendment rhetoric, as many gun rights activists do on social media following a shooting.
It definitely doesn't respond to tweets holding the organization responsible for gun violence.
It just goes black.
On Thursday morning—following a briefer-than-usual silence—the NRA's Twitter account returned to life. Its four most recent tweets are typical @NRA fare: local news stories involving gun self-defense and some mundane hunting advice:
Its most recent likes are NRA followers sharing what they're thankful for on Thanksgiving ("FREEDOM," "my GUN Rights").
We've reached out to the NRA about its social media policies and have not received any comment.
More than 350 mass shootings have taken place in the United States in 2015. The deadliest of them took place this week. But you wouldn't know a thing about it from following the NRA on Twitter.