NRA Says "Shameful" Walmart Giving in to "Anti-Gun Elites" After Retailer Ends Most Ammunition Sales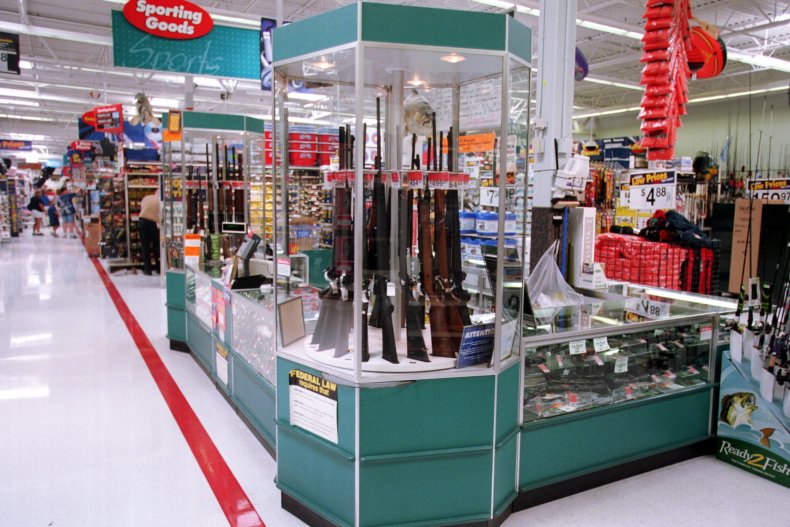 The National Rifle Association is admonishing Walmart's decision on Tuesday to discontinue sales of ammunition and discourage open-carry customers from entering its stores.
"It is shameful to see Walmart succumb to the pressure of the anti-gun elites," the gun-rights group said in a press release. "Lines at Walmart will soon be replaced by lines at other retailers who are more supportive of America's fundamental freedoms."
Walmart announced just hours earlier that it would stop selling handgun ammunition, bullets for short-barrel rifles and handguns altogether in the State of Alaska, the last place where the retailer was engaged in handgun sales.
"It's clear to us that the status quo is unacceptable," Walmart President and CEO Dough McMillon said in a statement. "We hope that everyone will understand the circumstances that led to this new policy and will respect the concerns of their fellow shoppers and our associates."
The company estimates that these steps will reduce its share of the ammunitions market from 20 percent to around 6 or 9 percent. The sporting items that will remain include "long barrel deer rifles and shotguns, much of the ammunition they require, as well as hunting and sporting accessories and apparel."
In early August, a suspected white supremacist murdered 22 people at a Walmart in El Paso, Texas. Many of the victims were Hispanic. Just before that, two Walmart employees were killed by an apparently disgruntled employee at a Walmart in Southaven, Mississippi.
"Rather than place the blame on the criminal, Walmart has chosen to victimize law-abiding Americans," the NRA alleged. "Our leaders must be willing to approach the problems of crime, violence and mental health with sincerity and honesty."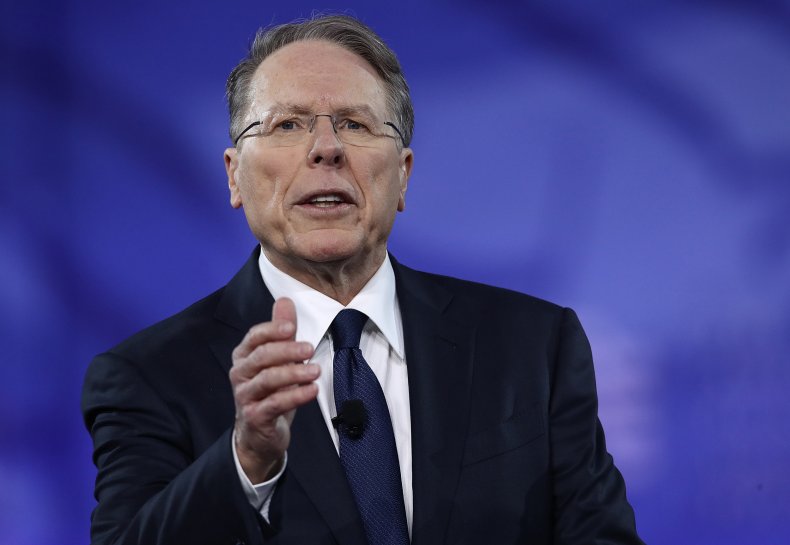 In addition to the scale-back of ammunition sales, Walmart announced that it is "respectfully requesting" customers do not openly carry firearms inside their stores in states where it is legal. It is unclear if Walmart provided guidance to managers about how to enforce such a rule, or how it would go about confronting customers who violate it.
The company also said there was "no change" to its policy towards customers with concealed carry permits who brought in their weapons.
In New Mexico, after the state expanded background checks to nearly all private sales and required federally licensed dealers to facilitate those checks, Walmart relinquished its firearms licenses in the state. The company said that it was not equipped to assist gun owners with their private transactions.
The NRA's rapid media response to Walmart's decision on Tuesday may be a preview of how the storied gun-rights group is planning on approaching the upcoming congressional schedule, which is expected to include the consideration of several gun control bills that have gained momentum in the wake of mass shootings in El Paso and Dayton, Ohio.
Another mass shooting which occurred last week in Odessa, Texas, renewed the resolve of gun violence prevention groups to prioritize gun reform on the legislative agenda when lawmakers return from August recess.
To head off some of this inertia, the NRA announced last week that it would move its mid-September board meeting from Anchorage, Alaska, to Washington, D.C., in order to keep watch on the growing bipartisan consensus around some basic gun control measures. To do so, the group is spending around $100,000 to cancel existing contracts and rebook rooms in the pricier D.C.-Metro region.
In its announcement, Walmart encouraged congressional leaders to act on some of the proposals that have so far received tepid bipartisan backing.
"We encourage our nation's leaders to move forward and strengthen background checks and to remove weapons from those who have been determined to pose an imminent danger," the retailer said. "We must also do more, as a country, to understand the root causes that lead to this type of violent behavior. Today, I'm sending letters to the White House and the Congressional leadership that call for action on these common sense measures."
Research has yielded mixed results on whether expanded background checks have a significant impact on gun fatalities. Other measures, such as purchaser licensing, have been found to be much more effective in reducing gun deaths. Although the public appetite for stronger measures pales in comparison to the consensus around background checks, which exceeds 90 percent among the U.S. public, including a majority of gun owners.
A spokesperson for Walmart did not respond to a request for comment.