NRA's Dana Loesch: Mass Shooting Phrase is 'Funny' Since Media Doesn't Use Mass Knifings
NRA Spokesperson Dana Loesch does not believe in referring to gun crimes with several victims "mass shootings" because it places the focus on weapons.
"Mass shooting is such a funny description anyways because we don't call them mass knifings when they happen in the U.K., a country more than happy to have the kinds of laws that the New York Times editorial page apparently approves of," Loesch said during an episode of NRATV's Relentless on Monday "Suddenly it's a murder spree or a mass casualty incident."
Loesch was referring to a New York Times article on gun crime and took issue with the Times concluding that the rate of mass shootings in America can be attributed to the high number of guns. According to the November 2017 report, there have been 90 "mass shootings" in the U.S. between 1966 and 2012. It also claimed the United States has 270 million firearms.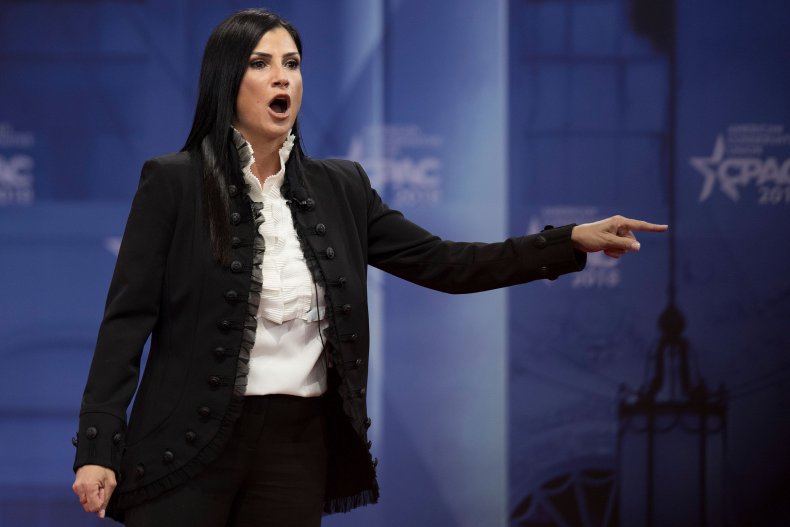 That did not sit well with the NRA spokesperson.
"But when a gun is involved, it's called a mass shooting, and that's so the focus remains on the firearm," Loesch said.
This is not the first time the NRA has complained about the media's use of the word "shooting," Media Matters reported. In 2014, following the mass murder in Isla Vista, California, the gun group released a video that took the media to task for labeling events involving guns as a shooting.
In a video called Propaganda, NRA news commentator Dom Raso warned his viewers of the media "trick" in which journalists "race to label anything with a gun as a shooting, because they know how much more attention they are going to get with that word."
The media has looked at the complicated definition of "mass shootings" and how that has affected coverage. In an October 2017 report, The Washington Post acknowledged that "mass shooting" does not have a universally accepted definition.
PolitiFact noted that a strict definition used by the federal government maintains that at least four people must be killed in an incident for it to be a mass shooting. Other definitions merely require four victims to be injured, not killed.