NSA Leaker Who Smuggled Classified Documents in Her Underwear Faces Nine Years in Prison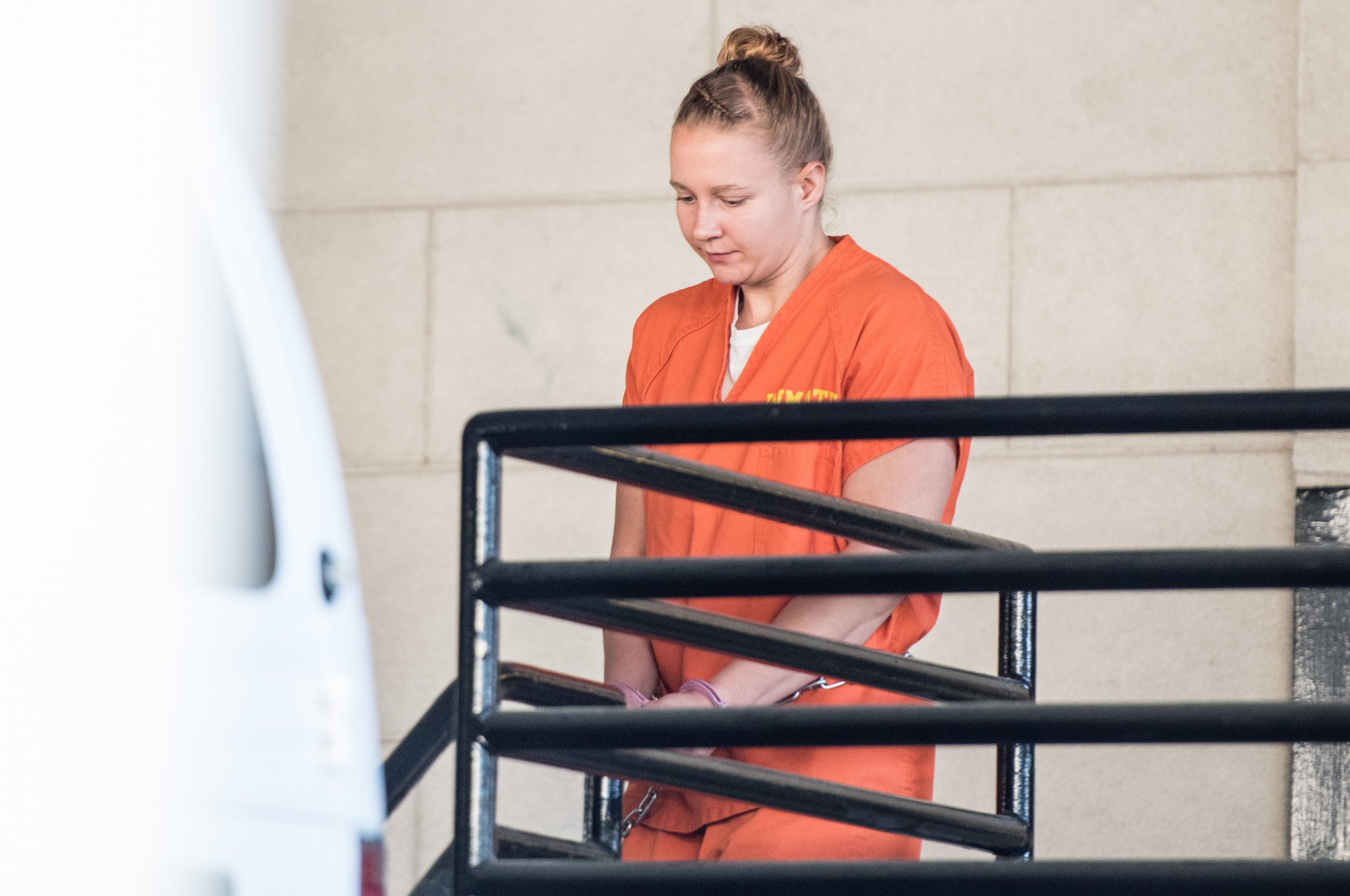 Accused National Security Agency (NSA) leaker Reality Winner, 25, said she "screwed up royally" when she smuggled classified documents in her underwear out of an intelligence facility in Georgia, according to court filings released by federal prosecutors Wednesday.
Winner, who speaks Farsi, Pashto and Dari, worked as a translator at Fort Gordon in Augusta. She allegedly leaked government documents on Russian interference in the 2016 election to media outlet The Intercept. The transcript released Wednesday details a conversation she had with the FBI as it carried out a warrant at her home in June.
At first, Winner wasn't entirely honest with the FBI and claimed she'd printed the document out and left it at her desk before disposing of it in a burn bag. But after she was pressed on the matter, she spilled the beans on what really happened.
"So how did you get it out of the office?" FBI agent Justin Garrick said.
"Folded it in half in my pantyhose," Winner replied. She said no security personnel stopped her from smuggling the document.
Winner told FBI agents she thought the document, which reportedly included information on Russian hacking into voter registration databases, should be public. But she wasn't trying to be "a Snowden or anything," she added, referring to NSA leaker Edward Snowden, currently living in exile in Russia.
"I saw the [document] and was, like, 'I don't understand why this isn't a thing,'" she said. "It made me very mad. I guess I just didn't care about myself at that point. Yeah, I screwed up royally.
"Seeing that [information] that had been contested back and forth in the public domain for so long, trying to figure out, like, with everything else that keeps getting released and keeps getting leaked, why isn't this getting, why isn't this out there? Why can't this be public?" Winner added.
She also admitted to the FBI she knew the document could expose intelligence sources and methods.
"I figured...that it didn't matter anyway. Umm, honestly, uh, I just figured that whatever we were using had already been compromised, and that this report was just going to be like a—one drop in the bucket," Winner said.
Winner, a former Air Force airman, worked as an NSA contractor at the base in Augusta from February until her arrest in June. She faces nine years in prison if convicted.
It's possible Winner's actions were politically motivated, as she referred to President Donald Trump as an "orange fascist" on Twitter.