NSA Surveillance Reform Bill Pushed Forward for Vote in Senate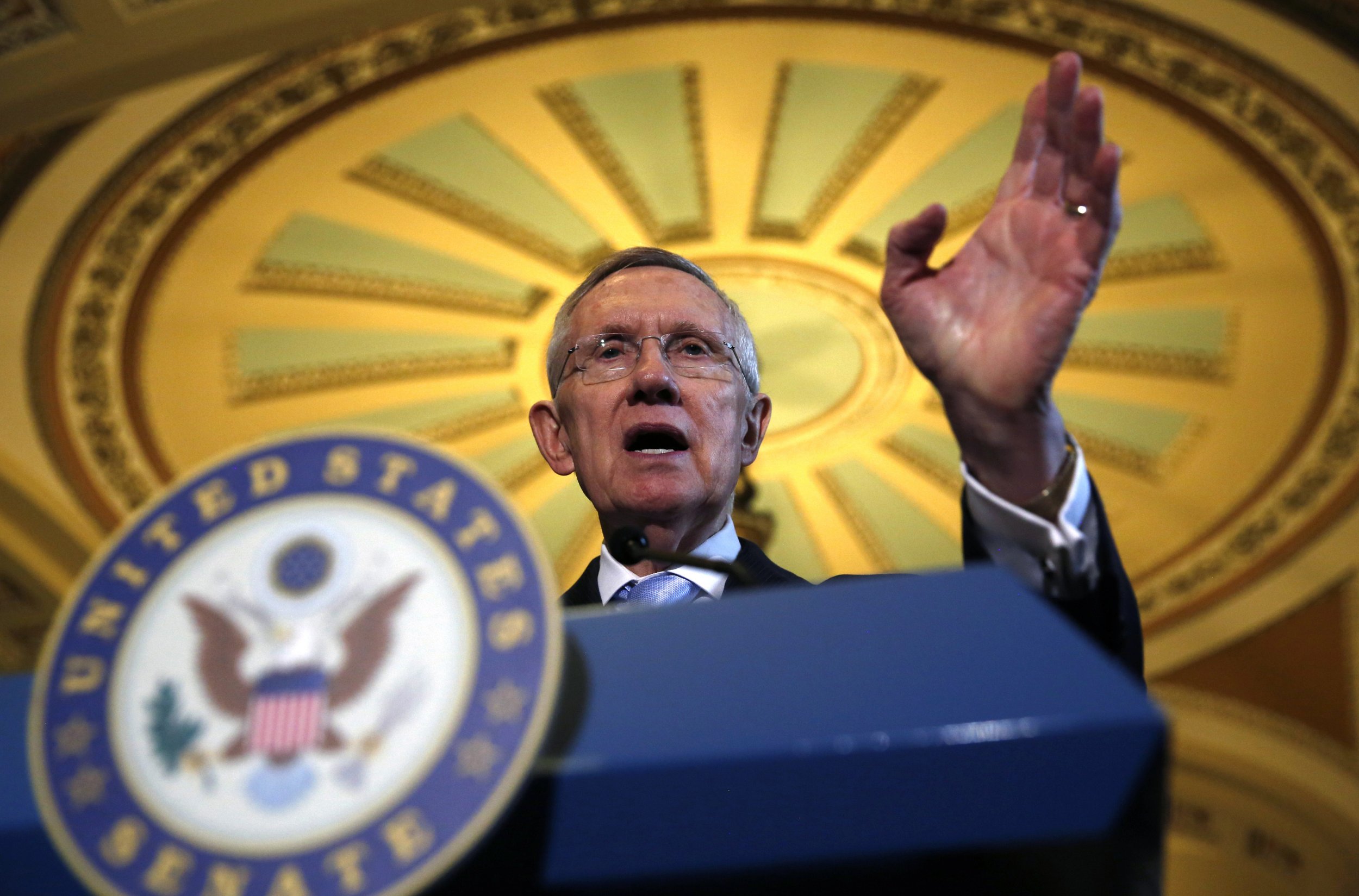 Senate Majority Leader Harry Reid, D-Nevada, has ended speculation over whether the National Security Agency (NSA) surveillance reform bill, first introduced in the Senate in July by Senator Patrick Leahy, D-Vermont, will receive a vote this year.
In a surprise move on Wednesday, Reid filed a procedural motion to put the USA Freedom Act on the Senate docket, lining it up for a vote as early as next week, the National Journal reported. Some are calling the move a last-ditch effort at NSA reform before Republicans take the Senate in January. It also comes a year after former NSA contractor Edward Snowden revealed the agency's controversial bulk data collection program.
"The American people are wondering whether Congress can get anything done," Leahy said in a statement issued Wednesday. "The answer is yes. Congress can and should take up and pass the bipartisan USA Freedom Act, without delay."
The USA Freedom Act is a reworking of a version passed in the House in May, which lost the support of many civil liberties advocates after it was stripped of many of its tougher provisions. Though this iteration allows the government to obtain thousands of call records with a single warrant, it has stronger privacy protections than its predecessor.
Leahy's bill would curtail the NSA's bulk collection of Americans' phone records. It proposes numerous reforms including narrowing the definition of an appropriate surveillance target and barring access to a server providers' entire customer base or to a "city, state, ZIP code or area code," adding a panel of civil liberties advocates to the Foreign Intelligence Surveillance Court to present opposing arguments, and giving tech companies additional methods for disclosing information that the government forces them to hand over about customers.
Votes to advance the measure aren't expected until next week, but some believe supporters of broad government surveillance powers will attempt a filibuster. Senator Saxby Chambliss, R-Georgia, currently the highest ranking Republican on the Senate Intelligence Committee told The Hill on Wednesday that it was "a terrible piece of legislation," adding that "[it] destroys our ability to fight domestic terrorism in particular, and we're going to hopefully be able to avoid having that bill come to the floor."
Congress is under immense pressure to pass legislation as the NSA's legal authority to collect Americans' phone records is set to expire in June of next year. Failing to take action would leave the U.S. without a tool that some believe to be key in protecting the nation's security.