NSA Tapped Call Between Netanyahu and Berlusconi on U.S.-Israel Relations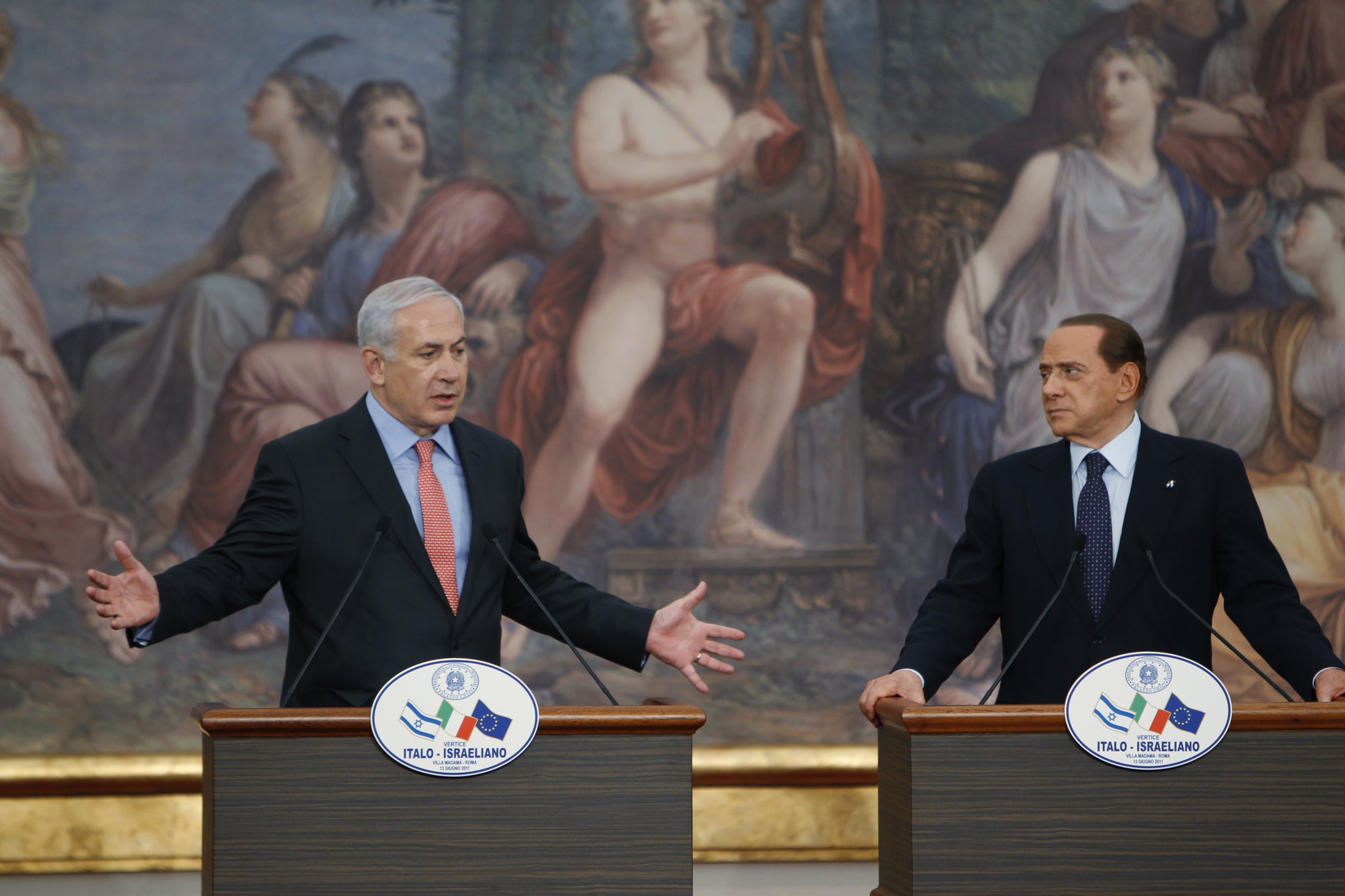 The United States' National Security Agency (NSA) tapped a 2010 conversation between Israeli Prime Minister Benjamin Netanyahu and his former Italian counterpart Silvio Berlusconi during which they discussed U.S.-Israel relations, a document published on Tuesday shows.
The phone call, which took place on March 13, 2010, was held on an open international line, meaning that the leaders did not take the required steps to render their phone conversation confidential. This leads to the possibility that either or both of the leaders knew that the content of their conversation would be intercepted by an external agency.
In the conversation, Netanyahu asked Berlusconi for assistance as he had an "absence of direct contact" with U.S. President Barack Obama, according to the NSA's report of the conversation. Berlusconi subsequently "promised to put Italy at Israel's disposal in helping mend [Israel's] ties with Washington," the report added.
The call took place after an ebb in U.S.-Israel relations prompted by Israel's authorization of the construction of 1,600 new units in the East Jerusalem settlement of Ramat Shlomo, a move considered illegal by the majority of the international community.
The NSA report of the conversation reads: "Israel has reached out to Europe, including Italy, for help in smoothing out the current rift in its relations with the United States."
The leaked document shows that the record of the conversation was a result of wiretapping Berlusconi's office, not Israeli communications.
The leaked cables also show highly classified documents that reveal the NSA tapped meetings between U.N. Secretary General Ban Ki-moon and German Chancellor Angela Merkel on climate change, and between EU and Japanese trade ministers ahead of World Trade Organization negotiations.
Julian Assange, the founder of Wikileaks, said in Tuesday's release: "Today we showed that U.N. Secretary General Ban Ki-moon's private meetings over how to save the planet from climate change were bugged by a country intent on protecting its largest oil companies.
He added: "It will be interesting to see the UN's reaction, because if the Secretary General can be targeted without consequence then everyone from world leader to street sweeper is at risk."