NSC Official Craig Deare Fired for Criticizing Trump: Reports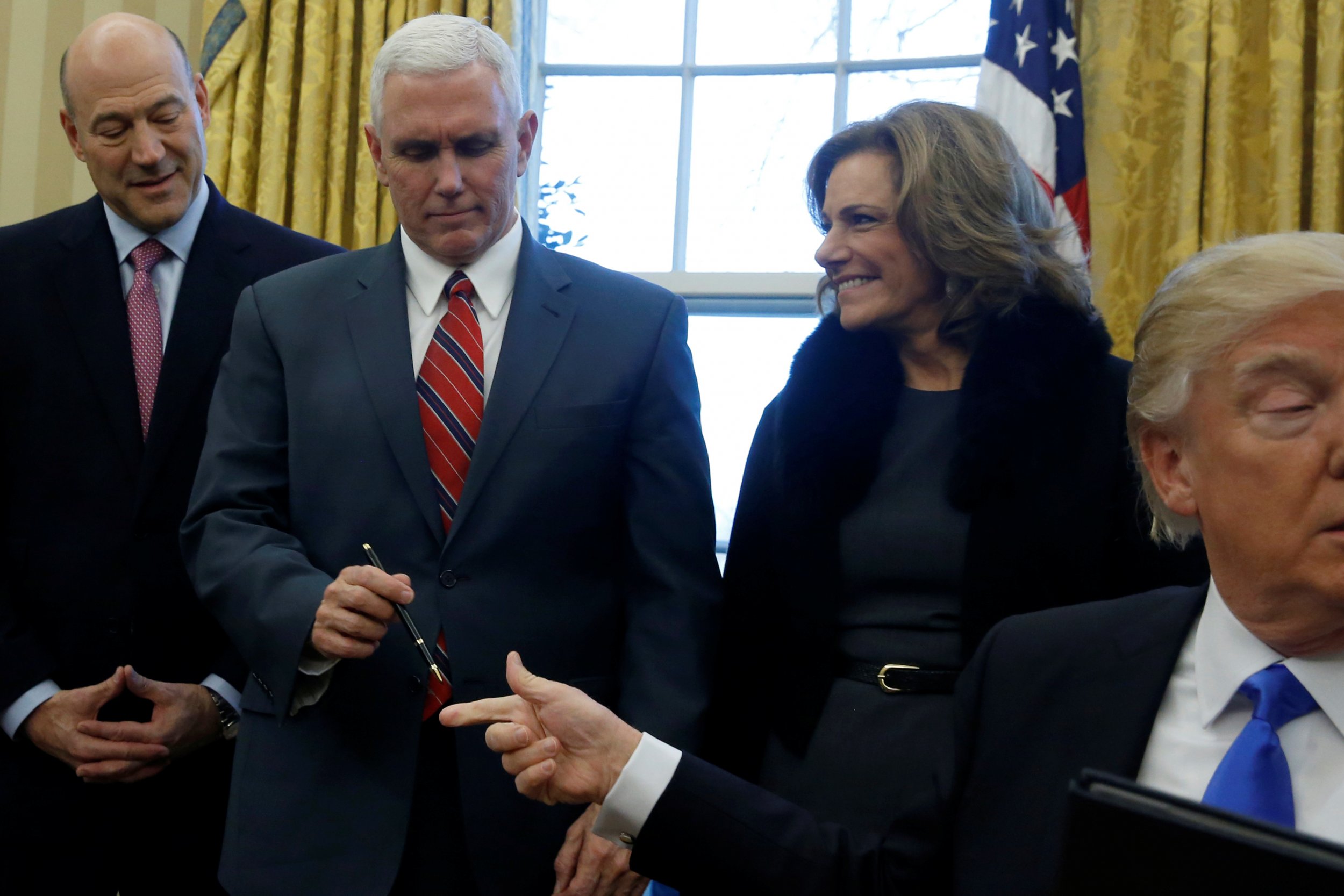 A Trump administration official has been fired for remarks made behind closed doors that were critical of President Donald Trump's policies and advisers, reports say.
Craig Deare, who was appointed to head the National Security Council's (NSC) Western Hemisphere division, was escorted out of the Executive Office Building in Washington on Friday, the Associated Press reports, after reports of his comments emerged.
RELATED: Shuffle of NSC players lambasted
Deare allegedly criticized the president, chief strategist Steve Bannon and Trump's remarks on Mexico, Politico reports, at an off-the-record meeting among about two dozen scholars at the Woodrow Wilson Center. Deare also expressed frustrations over an apparent lack of access to the president, saying that Trump's closest advisers have ignored the National Security Council as it formulates relevant policies, CBS reports.
Deare has reportedly returned to his former job at the National Defense University, where he most recently was dean of administration.
Sources also told CBS that Deare allegedly made "akward" comments on the attractiveness of Trump's daughter, Ivanka Trump, at the Wilson Center meeting.
It has been a tumultous week within the National Security Council, as Trump's national security adviser, Michael Flynn, resigned Monday, just weeks into the job. Flynn was asked to resign over misleading administration officials about his discussions of sanctions with the Russian ambassador prior to inauguration. Calls are mounting for a Congressional investigation into his Russia dealings while the FBI pursues three different probes of Russian hacking in the presidential election.
The administration was rebuffed by its first pick for a national security adviser replacement, Naval Vice Admiral Robert Harward, who cited family and financial considerations for declining the post. However, sources told MSNBC's Chris Hayes that Harward made his final decision after watching Trump's bizarre press conference on Thursday. Trump reportedly would not meet Harward's conditions for taking the job, which included hiring authority and a restructuring of the NSC to eliminate Trump strategist Steve Bannon's role.
Bannon, a political strategist and former chairman of alt-right Breitbart News, was elevated to the NSC's principals committee via a Trump executive order. The president has been harshly criticized for the move by former national security officials and politicians, who see it as the politicizing of the council.
The search continues for Flynn's replacement. Trump was meeting with four candidates for the position Sunday at his Mar-a-Lago retreat in Florida—acting adviser Keith Kellogg, former U.S. ambassador to the United Nations John Bolton, Lieutenant General H.R. McMaster and Lieutenant General Robert Caslen. The White House also said on Sunday that Flynn's replacement will be granted autonomy to make hiring decisions.