NSC Official Vindman to Testify in Impeachment Inquiry; Reported Concerns to Superiors Twice
National Security Council (NSC) official Lieutenant Colonel Alexander Vindman, who oversees policy in Ukraine, will testify as part of the ongoing impeachment hearing against President Donald Trump on October 29, according to The New York Times. Vindman listened to the telephone conversation during which Trump asked Ukrainian president Volodymyr Zelensky to investigate Democratic presidential candidate Joe Biden. He told his superiors of his concerns about the call twice.
"I did not think it was proper to demand that a foreign government investigate a U.S. citizen, and I was worried about the implications for the U.S. government's support of Ukraine," reads Vindman's opening statement.
"I realized that if Ukraine pursued an investigation into the Bidens and Burisma [the Ukrainian gas company Biden's son, Hunter, worked for], it would likely be interpreted as a partisan play which would undoubtedly result in Ukraine losing the bipartisan support it has thus far maintained," the statement continues. "This would undermine all U.S. national security."
Vindman spoke to the NSC lead council about the call, reiterating his concerns.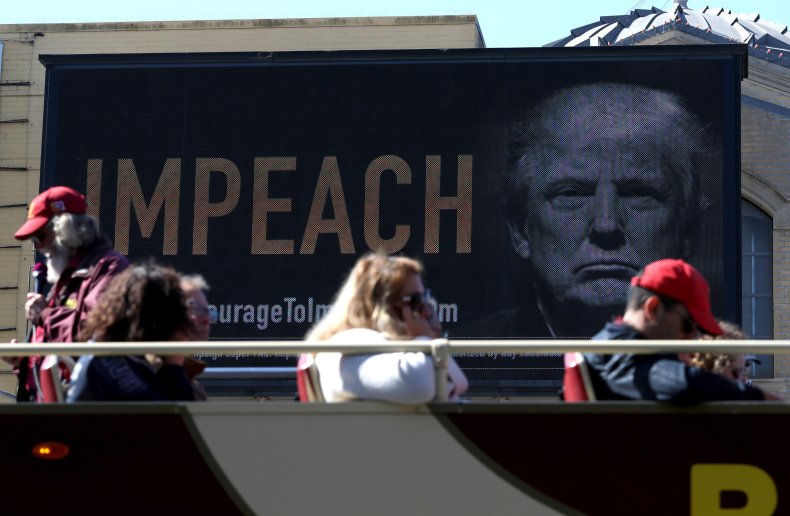 Comments by Ambassador to the European Union Gordon Sondland during a July 2010 meeting between Oleksandr Danylyuk, the Secretary of the National Security and Defense Council for Ukraine, and then-National Security Advisor John Bolton also were an issue for Vindman. The meeting was also attended by Energy Secretary Rick Perry and then-Ambassador Kurt Volker.
Vindman alleges that there would be no meeting between Zelensky and Trump unless Ukraine agreed to investigate the Bidens.
"Amb. Sondland started to speak about Ukraine delivering specific investigations in order to secure the meeting with the President, at which time Ambassador Bolton cut the meeting short," the statement reads.
In a debriefing following the meeting, Ambassador Sondland again emphasized how important it was that Ukraine follow through with the investigations. Vindman claims he told Ambassador Sondland that his statements were not appropriate and "that the request to investigate Biden and his son had nothing to do with national security, and that such investigations were not something the NSC was going to get involved in or push."
Vindman has never communicated directly with President Trump.
The House of Representatives will vote October 31 on the impeachment inquiry. While CNN reports the vote may not be a formal authorization of the inquiry, it could lead to Trump being the third president in U.S. history to be impeached.
"This resolution establishes the procedure for hearings that are open to the American people, authorizes the disclosure of deposition transcripts, outlines procedures to transfer evidence to the Judiciary Committee as it considers potential articles of impeachment, and sets forth due process rights for the President and his Counsel," wrote Nancy Pelosi, Speaker of the United States House of Representatives in a letter sent to lawmakers on October 28.