Omicron COVID Variant Discovered in Israel As Heavily Mutated Strain Spreads
The Omicron COVID variant that was first discovered in southern Africa this week, has been recorded in Israel, the country's Health Ministry said Friday morning.
The variant was discovered in a person who returned to Israel from Malawi. Two cases of other returnees from abroad were also suspected to be infected with the variant, the ministry said. Genetic tests are being carried out to determine whether the other two people are also infected. All three people are in quarantine.
All three people were vaccinated, and the Health Ministry said that the details of their vaccination are being verified.
The Health Ministry said it would provide an update as soon as more information is available.
Newsweek has contacted the ministry for comment.
The new variant, which is thought to have 32 mutations in its spike protein and is feared to be able to bypass vaccines and immunity gained from being infected before, has also been found in Botswana, Hong Kong and South Africa. The new variant has been described as the "the worst one we've seen so far" and scientists are concerned about it spreading. There have been 59 cases confirmed so far.
The World Health Organization (WHO) has scheduled a special Friday meeting to discuss the newly emergent variant.
In response to the new variant, the United Kingdom added six southern African countries—South Africa, Namibia, Zimbabwe, Botswana, Lesotho and Eswatini—to its red travel list, with flights temporarily banned from Friday afternoon. Israel brought in similar measures for those countries, as well as Mozambique. Those returning from those countries will be legally required to isolate after arrival.
The U.K. is South Africa's largest tourism market—prior to the pandemic, around 400,000 Britons would come on holiday to the African country each year.
South Africa's Foreign Ministry said on Friday that the U.K.'s decision to add the country to the red list "seems to have been rushed," noting that the move had come before the World Health Organization (WHO) had issued any guidance on the matter.
"Our immediate concern is the damage that this decision will cause to both the tourism industries and businesses of both countries," International Relations and Cooperation Minister Naledi Pandor said in a statement.
Vaccines will "almost certainly" be less effective against the Omicron variant, professor James Naismith, a structural biologist from the University of Oxford, told the BBC. But he said that the vaccines will still be quite effective. "It is bad news but it's not doomsday," he added.
Francois Balloux, professor of computational systems biology and director of the University College London Genetics Institute suggested on Wednesday that the new variant likely evolved during "a chronic infection of an immunocompromised person, possibly in an untreated HIV/AIDS patient."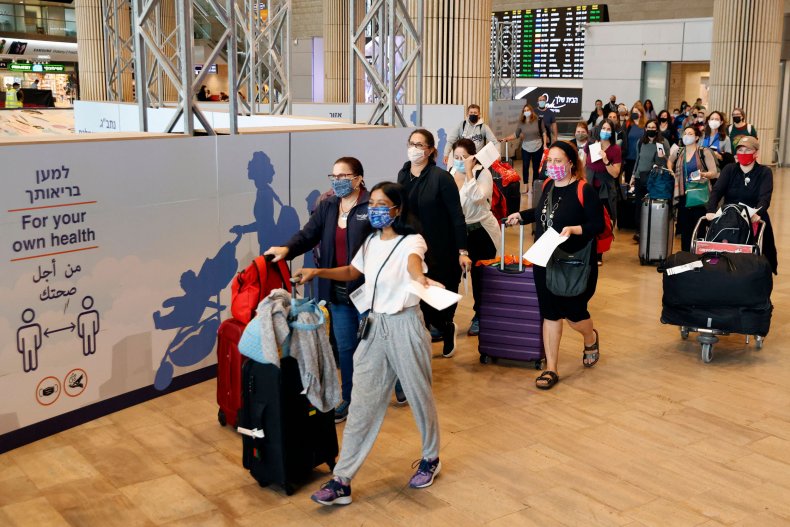 UPDATE 11/26/21 4:46 a.m. ET: This article was updated to include additional information.