Nuclear Deal: Iran Supreme Leader Khamenei Threatens Trump With Islamic Republic's Wrath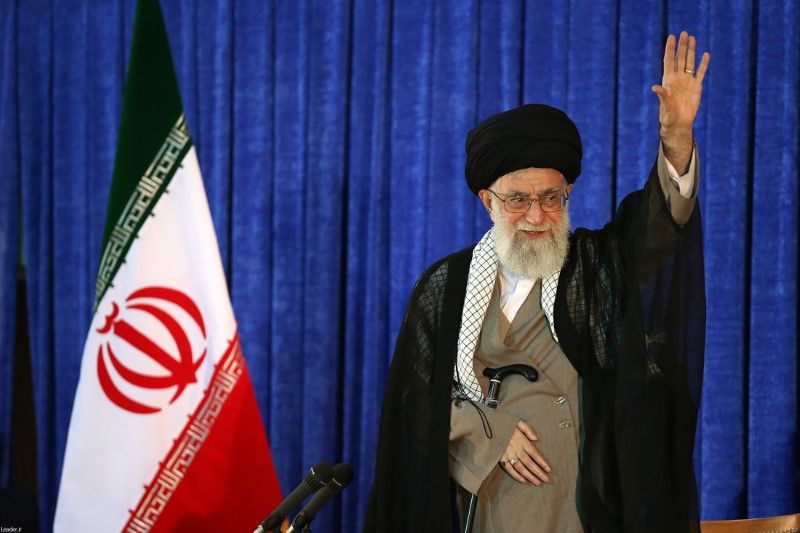 Iranian Supreme Leader Ayatollah Ali Khamenei on Sunday threatened to react with force to a "wrong move" by U.S. President Donald Trump in regard to the landmark nuclear deal signed with world powers in July 2015.
"Any wrong move by the domineering regime regarding the [nuclear accord] will face the reaction of the Islamic Republic," he said, according to state television.
Trump suggested last week that Iran was breaching "the spirit" of the agreement. The deal lifted crippling sanctions on Iran's economy in return for a reining back of its uranium enrichment program. He has until October to decide if the U.S. will continue to be party to the agreement, which he chastised the Obama administration for signing.
Trump has repeatedly threatened to rip up the deal, arguing that it provides the Iranian regime with billions that it can use on expanding its support for proxy groups opposed to the U.S. and its allies across the Middle East.
"Iran, which is a powerful nation, will not give in to pressure and will not bow," Khamenei said in an address to police officers in Tehran, the capital.
"The corrupt, lying, deceitful U.S. officials insolently accuse the nation of Iran...of lying, whereas the nation of Iran has acted honestly and will continue on this path until the end in an honest manner," he added. "The Americans should know...there will be no retreat by the Islamic Republic."
This is not the first time Iran's highest religious figure has threatened to act if the U.S. violates the agreement. In June 2016, he took aim at Trump during the presidential campaign when the future U.S. president pledged to tear up the deal.
"The Islamic Republic won't be the first to violate the nuclear deal. Staying faithful to a promise is a Koranic order," Khamenei said, according to state media. "But if the threat from the American presidential candidates to tear up the deal becomes operational, then the Islamic Republic will set fire to the deal."
Iran is set to be a major subject at the United Nations General Assembly in New York this week, which President Hassan Rouhani will be attending. Iran has continued to conduct ballistic missile tests, which it says are not in violation of the agreement.
Washington accuses it of funding and exporting extremism across the Middle East, fostering instability in the region in order to boost what has been termed as its "Shiite Crescent."
Iran supports Lebanese Shiite militant group Hezbollah in Lebanon and Syria, Shiite Houthi rebels in Yemen and Sunni Palestinian militant group Hamas in the Gaza Strip. Iran considers Israel its arch-nemesis, and its support of Hamas and Hezbollah represents backing for two groups that have fought four wars with Israel since 2006.