War With North Korea? People Are Building Nuclear Bunkers and Shelters Again Because of Trump and Kim Jong Un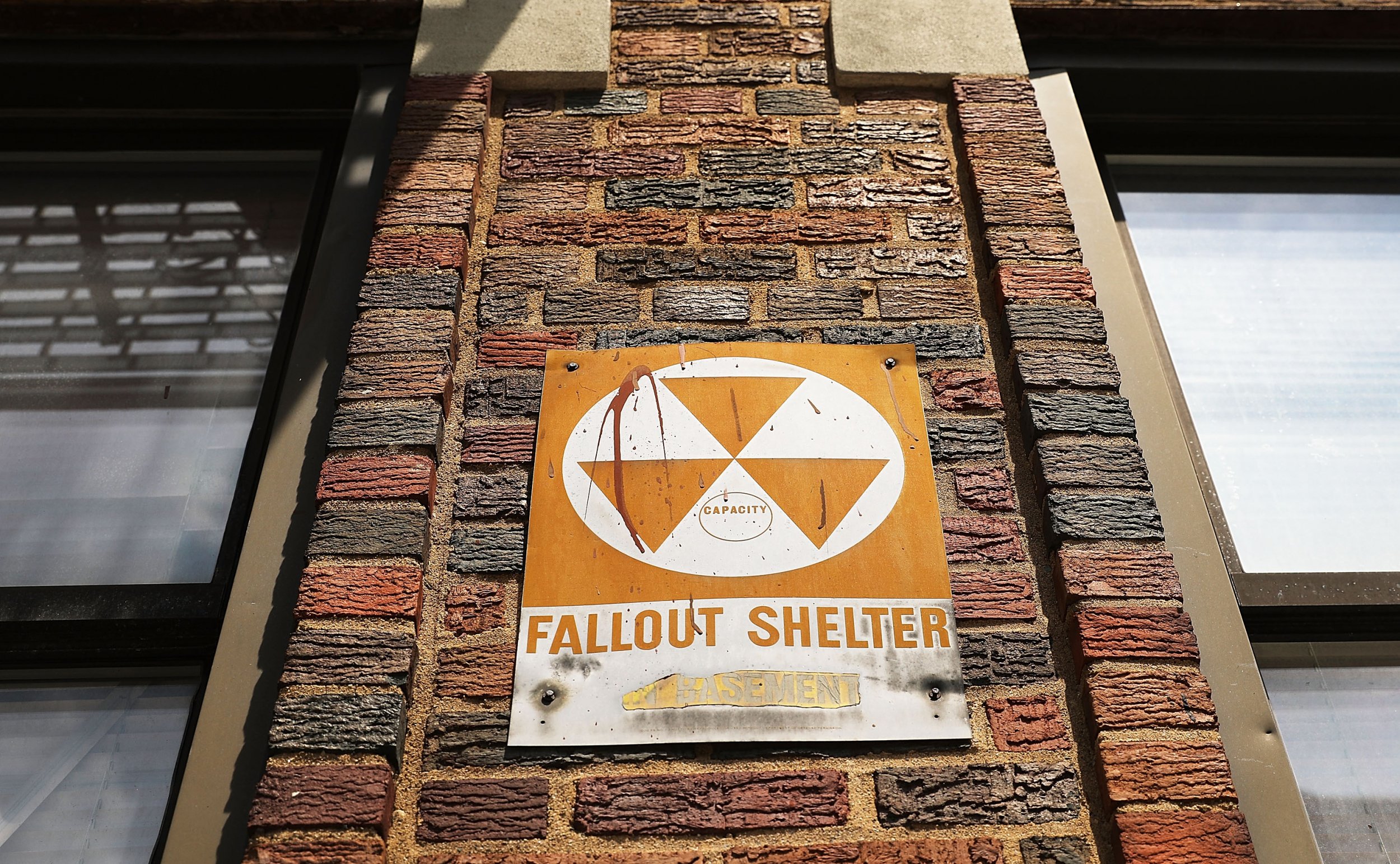 As North Korea continues to develop its nuclear program and test missiles, and President Donald Trump threatens action, companies that build bunkers are reporting increasing numbers of phone calls and orders.
On Tuesday, Trump said in a speech before the United Nations General Assembly that if necessary, "we will have no choice but to totally destroy North Korea." He also referred to North Korean leader Kim Jong Un as "Rocket Man," reiterating a phrase he used in a tweet on Sunday. In August, Trump had said that North Korea would be met with "fire and fury" if it continued to threaten the U.S.
Related: U.S. nuclear system runs on old computers, floppy disks
With tensions growing, people have looked into bunkers, a concept that dates to federal government directives from early in the Cold War. On its website, the Department of Homeland Security says that "shielding" is among the factors that a person can use to protect him or herself from the radiation or fallout from a nuclear blast, and that "taking shelter during a nuclear blast is absolutely necessary." The agency identifies two types of shelters: blast shelters, which protect against initial radiation, heat and fire, and fallout shelters, with thick walls and a roof that can absorb the radiation from fallout particles. "The heavier and denser the materials—thick walls, concrete, bricks, books and earth—between you and the fallout particles, the better," the guidance says.
Ron Hubbard, president of the California-based company Atlas Survival Shelters, told the Miami Herald in August that he expects to sell 1,000 shelters by the end of 2017 and that he plans to open a new 400,000-square-foot plant in Dallas. "We are back in the 1960s again," he said. The company also told Fox Business Network that in 30 days it sold more than 30 shelters, more than it would have sold all year six years ago. The company sells different types of shelters, from ones made of corrugated pipe to hardened concrete bunkers.
Another manufacturer, Gary Lynch, of the Texas-based Rising S Bunkers, told the Miami Herald in August that the company had sold 67 shelters so far in 2017, compared with nine in all of 2016. That company's shelters range from $39,500 to $8.4 million. The most expensive one, called the Aristocrat Luxury Bunker, sleeps more than 50 and has a sauna, a swimming pool and hot tub, a game room with billiard tables, a bowling alley, a movie theater and a gun range.
A similar trend in bunkers is happening in Japan, which is also facing the threat from North Korea, Bloomberg Businessweek reported in July. The Japanese are importing shelters from companies in the U.S. and Israel.
"It does seem that there are some very significant investments that are going into this," Jeff Schlegelmilch, deputy director of the National Center for Disaster Preparedness at Columbia University's Earth Institute, tells Newsweek. "Certainly there are investors who are making pretty large bets that this is a market that is going to grow." As for their effectiveness, he adds, "it depends on who's building them and how well they're building them.... I suspect there's a little bit of you-get-what-you-pay for."
For people in urban areas such as New York City who don't have access to underground areas to build shelters, companies such as Gaffco Ballistics build safe rooms with "bio-defense" capabilities. Tom Gaffney, CEO of that company, tells Newsweek that trend dates back six or seven years. Such rooms contain air-filtration systems that can "offer protection from the effects of nuclear, chemical and biological gases for an extended period of time," according to the Gaffco Ballistics website. People inside those safe rooms can monitor in real time the contamination levels of the air outside. Gaffney estimates that he's received a 20 to 30 percent increase in calls and emails since May or June.
Some of the interest predates the recent tensions with North Korea. In 2014, the Ventura County Health Care Agency in California posted a video online containing "steps you and your family should take to protect yourselves in the event of a nuclear explosion." Schlegelmilch says that over the past one or two decades people have expressed interest in such shelters to deal not only with nuclear threats, but also biological ones.
"There's more of an awareness out there," says Gaffney of Gaffco Ballistics.