Hawaii Readying for Nuclear Attack in Secret Meeting to Avoid Panic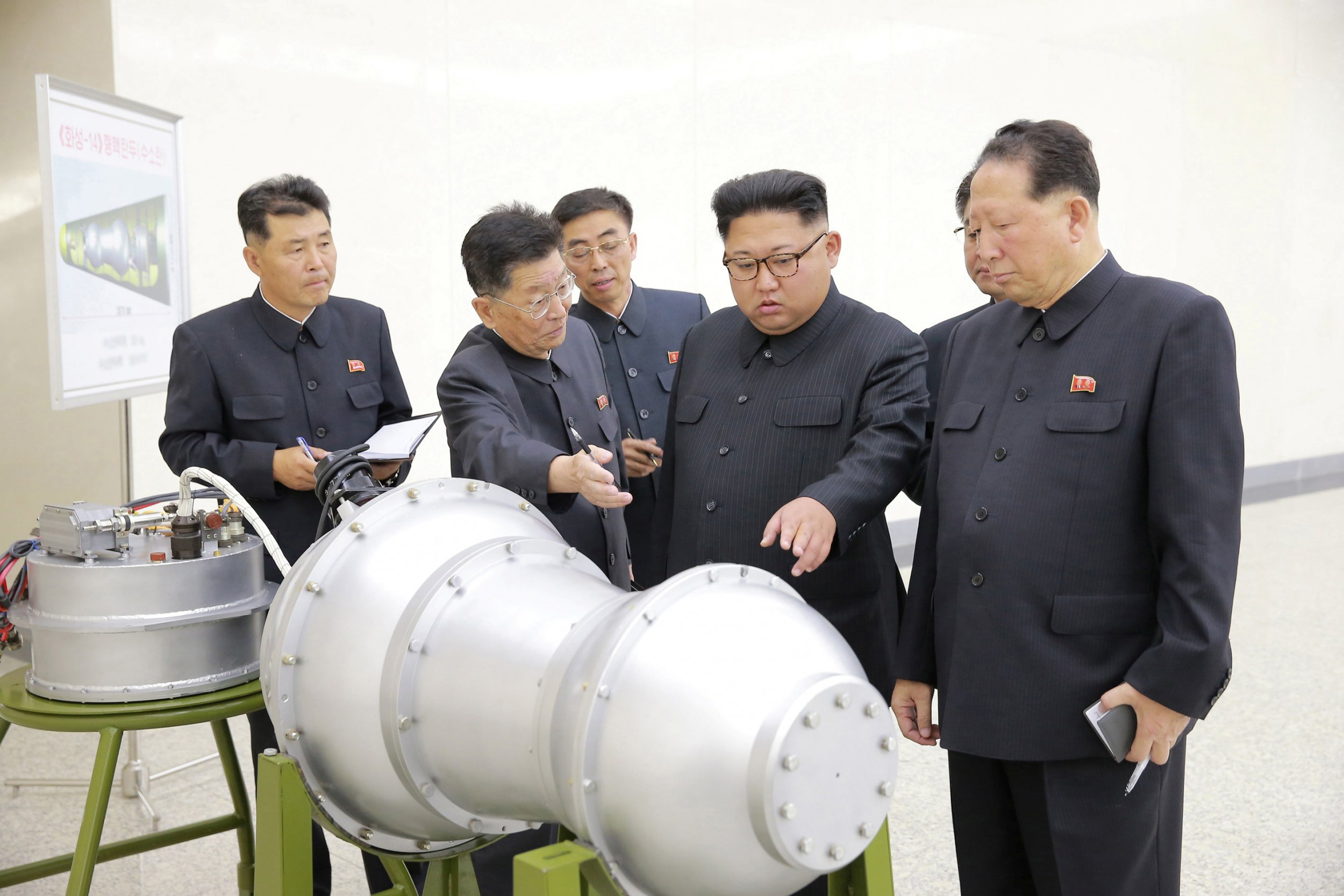 The state of Hawaii prepped for a nuclear attack in a meeting this week, but wouldn't allow the public to attend and kicked out a photojournalist who snapped a picture.
Dozens of lawmakers met behind closed doors and talked about how to ready the state for an attack, including planned tests of alarms that would notify people they had 12 to 15 minutes to seek shelter, according to the Honolulu Civil Beat.
The presentation given at the meeting was marked "for official use only" and showed where North Korea could target and how bad the impact would be, Hawaii Representative Gene Ward told the news organization.
Ward added that officials don't "want to spook any of the public"—which includes 1.4 million residents and 8 million tourists who visit the state annually.
Hawaii has been preparing for an attack for months, as military experts estimate a missile would take 20 minutes to reach the island from North Korea.
Hawaii Emergency Management Agency officials have said the chances of a nuclear attack are still "extremely small," but the "unpredictable leadership" of North Korea means they should be prepared. They plan to have a public meeting and will start testing the attack alarms in November, but there are no plans to build any fallout shelters.
"It's a good idea that the public in general have an idea of what to do … not to get people in a state of mind where they're panic-stricken, certainly, because we aren't there," Sen. Clarence Nishihara told the Honolulu Civil Beat.
The meeting comes at a time when tensions between the U.S. and North Korea are at an all-time high—with mudslinging and name-calling back and forth from leaders in both countries—amid North Korea's continued testing of missiles and nuclear bombs.
President Donald Trump and North Korea's Kim Jong-un traded unnerving insults Thursday and Friday, with Kim telling Trump he was "mentally deranged," a "dotard" and that he would "tame" him with "fire."
Trump shot back at the leader Friday morning, saying Kim is a "madman who doesn't mind starving or killing his people" and he would be tested "like never before."
Meanwhile, North Korean Foreign Minister Ri Yong Ho told reporters Friday that Kim might conduct "an unprecedented scale hydrogen bomb" test over the Pacific.