Nuclear Power Plants in Ukraine Are Going Down, Here Is What We Know
Six out of Ukraine's 15 nuclear power plants have been temporarily shut down and disconnected from the country's electricity grid and the reduction in output is raising concern over how Ukrainians will be impacted, especially since those reactors typically provide half of the nation's electricity.
As of Wednesday, Russian troops have been in Ukraine for just over a week and the Kremlin is continuing to ramp up attacks on key Ukrainian cities as negotiations between the two countries remain at a standstill.
The 15 Soviet-era nuclear reactors in Ukraine are spread out across four complexes in different parts of the country. Their activity is tracked by the State Nuclear Regulatory Inspectorate of Ukraine located in Kyiv, which provides daily updates, but with little explanation.
On Wednesday, the state agency simply stated that none of the plants violated safety requirements and that the systems were in normal work mode.
"One possibility is that part of the grid is down," Frank von Hippel, a senior research physicist and a professor of public and international affairs emeritus with Princeton's Program on Science & Global Security, told Newsweek on Wednesday.
If the grid were to be down, it would require Ukraine to shift to backup diesel in order to generate power. Moving to reserve diesel would only last a few days before supply would need to be replenished, which would be difficult under current conditions.
However, Hippel noted that because the offline reactors are not all concentrated at one complex, it is unlikely due to issues with the electricity grid itself.
Other reasons why the reactors might have been taken offline is to reduce the amount of heat they're generating for cooling purposes or for routine maintenance.
"They do shut down for refueling, typically in the spring or the fall. They take turns doing that because 50 percent of Ukraine's power comes from nuclear power plants," Hippel explained, adding that the other half of Ukraine's power comes from natural gas from Russia and coal, which comes from both Russia and Ukraine.
But while routine plant closures are nothing out of the ordinary, six shutdowns are a high figure when compared to operations prior to the war.
Only a month ago, on February 1, all plants had reportedly sent power into the electrical grid.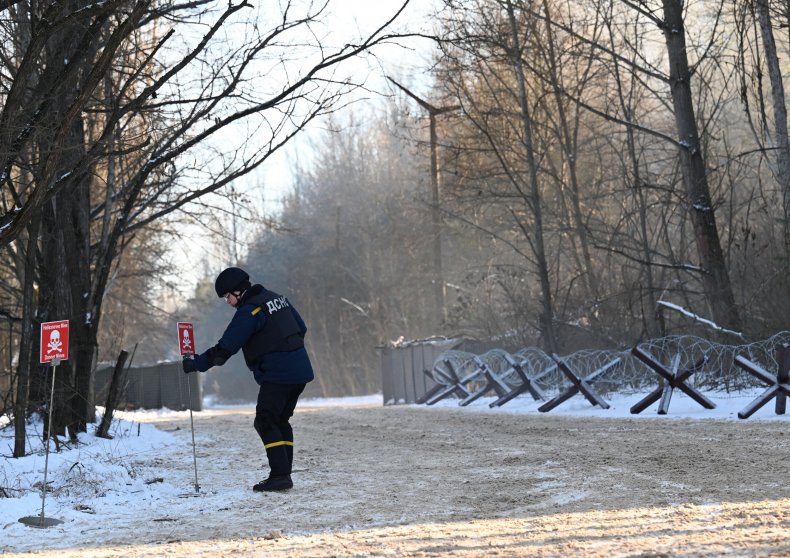 While reasons for the shutdowns remain unclear, the site in Zaporizhzhya, which is located in eastern Ukraine—where Russia began their attack—has the highest number of reactors offline, with three of six units at the facility currently disconnected from the grid.
The city lies north of Crimea—which Russia has used as one of its main invasion routes.
"Russian forces haven't targeted the grid in a central way but it is important to pay attention to what they're doing," Hippel said. "From the safety perspective, you want them all offline but of course people need power."
"These guys work pretty long shifts," he added. "These guys are under stress and the plants do require people to be there in case something happens— a fairly large number of people being there. So, that's a concern and the IAEA has expressed concern I know."
On Monday, the International Atomic Energy Agency (IAEA) reported that Russian forces "were advancing close" to Zaporizhzhya but had not yet entered the complex.
But by Wednesday, the IAEA announced it would hold an emergency meeting as the fighting drew closer to Ukraine's largest nuclear power site.
"I continue to follow developments in Ukraine very closely and with grave concern, especially the conflict's potential impact on the safety and security of the country's nuclear facilities," IAEA Director General Rafael Mariano Grossi said in a Tuesday statement. "It is extremely important that the nuclear power plants are not put at risk in any way."