Nuclear War Is 'Lurking Like a Time Bomb' Despite Inter-Korean Talks, North Korean Analyst Says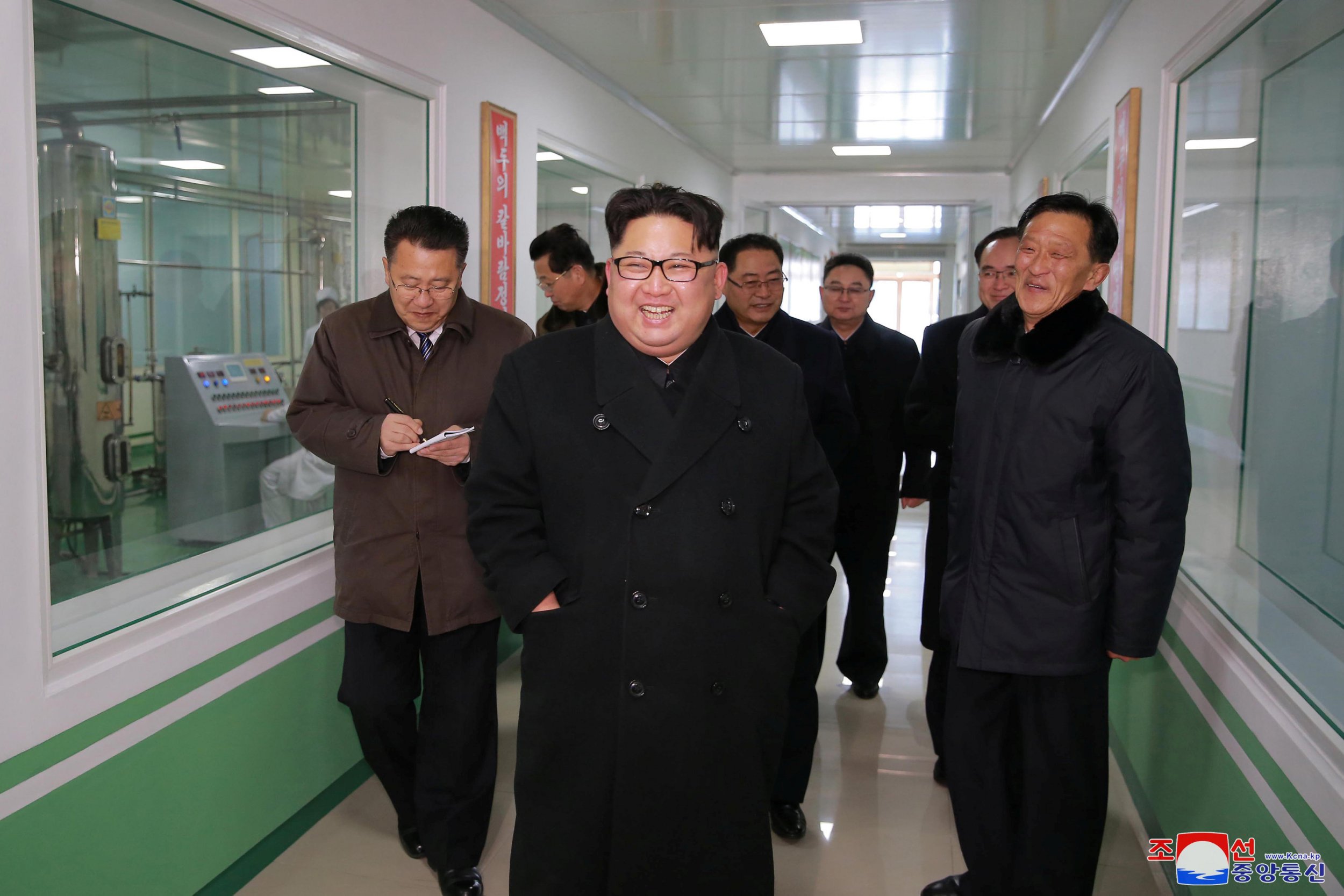 A North Korean researcher at the country's Social Science Institute warned that the recent inter-Korean dialogue did not lessen the threat of nuclear war on the Korean peninsula, in an article published in the ruling-party-controlled newspaper Rodong Sinmun.
The article criticized the North Korea crisis talks co-hosted earlier this month by the U.S. and Canada in Vancouver, at which representatives of 20 countries vowed to keep enforcing U.N. sanctions and pressuring the regime to abandon its nuclear and missile development program, for raising tensions.
In particular, it singled out statements made by Secretary of State Rex Tillerson and Defense Secretary Jim Mattis calling on North Korea to choose dialogue and the denuclearization path or be prepared to face consequences as evidence of American belligerence.
"What [the U.S.] wishes all the time is not the peace and stability of the Korean Peninsula but the instability of the situation and the aggravation of military tensions," the article read.
North and South Korea have begun talking after two years of silence to discuss cooperation at the Winter Olympic Games, a development South Korean President Moon Jae-in hoped would lead to military talks about denuclearization. But according to the researcher, this is not a goal that can be accomplished as long as the U.S. maintains a military presence on the peninsula.
"The situation of the Korean Peninsula is still severe, even if the currents of dialogue and peace flow ostensibly. A dark vortex of nuclear war is lurking like a time bomb beneath them," the analyst wrote.
Secretary Mattis was asked by reporters about the Vancouver talks and providing credible military options to counter the North Korean threat on his way back from Vietnam. "Military options remain, since 1953, in place. They remain there today. We could fight tonight, shoulder to shoulder with the South Koreans, if they're attacked," Mattis said.
U.S. military officials have been saying for months that their troops are prepared to fight, but also warning that a war in the peninsula would take a tremendous toll on all those involved in the conflict. Just this week, four-star Marine Corps General Robert Neller told the Washington-based Center for Strategic and International Studies that a war on the Korean Peninsula would test soldiers both physically and mentally. "It will be a very, very kinetic, physical, violent fight over some really, really tough ground, and everybody is going to have to be mentally prepared," Neller said.