22-year-old Nude Model and 64-year-old Photographer Plead Guilty to Naked Mall Photoshoot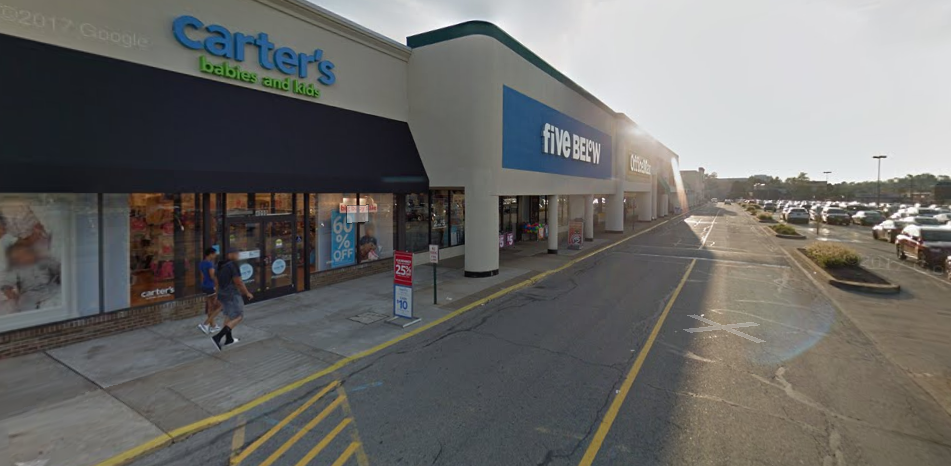 A photographer and nude model have pleaded guilty after they were spotted undertaking a naked photoshoot outside a public shopping center in Pennsylvania.
Michael Warnock, 64, was photographing then-21-year-old Chelsea Guerra at the Miracle Mile Shopping Center in Monroeville, Pennsylvania while she wore nothing but stockings and high heels in April 2017, police said. Warnock had hired Guerra after posting an ad on Craigslist.
Both pleaded guilty to disorderly conduct on Monday, March 5 and were handed a $300 fine, the Associated Press reported. Warnock originally faced charges of criminal solicitation and conspiracy, which were moved to county court.
Talking to Pittsburgh's KDKA, defense attorney Ryan Tutera said that the photograph and model felt the outcome was "fair and appropriate." Tutera added, "These were some decisions made by both people that were less than advisable."
Tutera said that the photoshoot could be considered art but "under different sets of circumstances." Judge Jill Rangos noted that families were known to frequent Miracle Mile Shopping Center.
Speaking to KDKA a few days after her arrest on April 8, 2017, Guerra said that they had chosen to shoot on the sidewalk in front of the shops as they had wanted to "achieve an urbanized setting in our photography."
Related: Sexual Assault Claims by Male Models Hit Top Fashion Photographers
While Guerra said she understood that people thought her actions were obscene, she told the channel, "My intent was not to blatantly be nude and offend people or children at the Miracle Mile. It was for the intention of making art."
In July, she told upgruv.com that nude modelling was "honest work" which she had done since she was 18 years old to fund her college education. She was reportedly attending Indiana University of Pennsylvania, majoring in public relations.
Guerra at the time spoke of being proud of her work but frustrated that her story had been changed to make her seem like a prostitute. "At first I was a little hurt, but then I started to laugh about it, because there was a lot of stretching and insinuation," she told the site.