Female Marines Battle Sexism And Misogyny After Nude Photo Scandal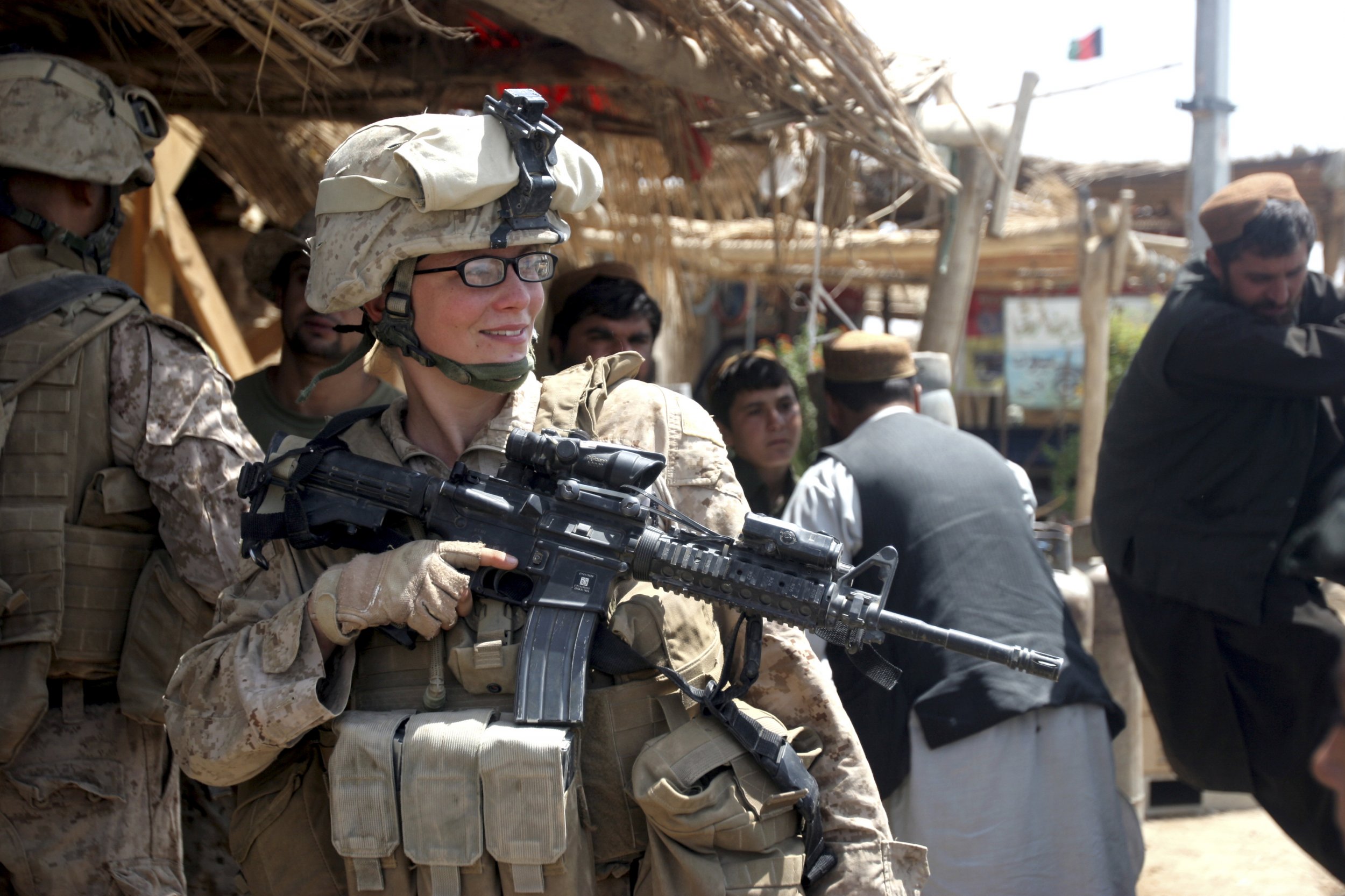 The U.S. Marine Corps is launching an effort to diminish an internal culture of sexism and misogyny—the same way it did with racism in the 1990s—led by the women who have been battling the issues long before a nude photo scandal shook the entire American military.
Related: Nude Photo Scandal Exposes Marines' Culture Of Misogyny
Female pilots, captains and majors are taking matters into their own hands after a secretive Facebook group called "Marines United" exposed male marines for sharing revenge porn and naked snaps of fellow officers, often commenting about raping the women featured in the leaked pictures. Women in the military branch are creating a call-to-action for others to join the Corps, while spearheading efforts to institute impactful change for the future generation of Marines. The leaders of the new movement addressed their intentions in an open letter to the service signed by nearly 100 female Marines earlier this week.
"We have allowed to thrive and, in some instances, even encouraged a culture where women are devalued, demeaned and their contributions diminished," the open letter reads. "We understand why. In a culture that prizes masculinity, it is easy to mistake barbarism for strength, brutality for power, savagery for ferocity."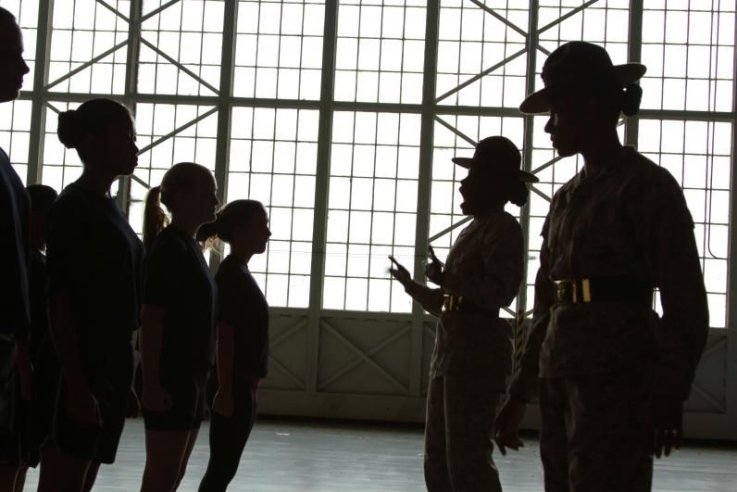 Major Janine Garner, a pilot in North Carolina, hopes to increase the total population of women in the Marines from just 7 percent to at least 20. That would likely require a fundamental shift in how the military branch treats women at air bases and within squadrons globally—but the pilot says it's not unrealistic to create such change.
"For me, it really came to a head back in I want to say around May of 2016 where a Facebook group similar to Marines United took a picture from my personal Instagram page that was a photo of me and seven other female Marine field grade officers as we were at lunch in our uniforms and took this picture, posted it to the page," Garner told NPR Thursday night. "They immediately reduced us to our sexuality, as to whether we were doable, not doable, every amount of vitriol… I was less upset because I've dealt with stuff like this before, but these seven other women who I highly respect and admire who have deployed multiple times, gone to combat, are Marines just like everybody else were being demeaned in this way."
Garner says the culture will ultimately only shift from treating females on air bases like "unicorns" when more women are Marines, so she and others don't serve as the token female members of their teams. But in order to eradicate sexism from the Corps, restrictive, punitive procedures will need to be implemented to show Marines the branch is serious about tackling the issue head on.
"In the past when we've had issues with, say, drinking and driving, drug use—in the '90s, a big problem was racism—the Marine Corps basically sat down and said, no, this is completely unacceptable; we're going to change the culture in this. And it took time, but the way the Marine Corps did it was through a lot of education and a lot of training," Garner said. "There are very, very strict career repercussions when you violate these policies, and everybody knows that. That's Marine Corps-wide. That took several years to change. But we can do the same with this subculture of sexism and misogyny in the Marine Corps. Nobody is born a misogynist. It's learned behavior, and it can be unlearned."
Female Marines Battle Sexism And Misogyny After Nude Photo Scandal | Culture