Fake Nude Pictures of Lili Reinhart Leaked by iCloud Hacker in Fappening-Style Attack
The Twitter account of Riverdale star Lili Reinhart was hacked on Twitter. Nude pictures were posted to the account, though Reinhart's rep confirmed they were fake. According to The Blast, the picture was originally from an X-rated website. The star's rep added Reinhart has a mole on her stomach, further confirming the photos were not authentic.
"Shouldn't have talked shit about us, here's to lili fans found this masterpiece in iCloud," the hacker wrote. The post was quickly deleted.
The attack was carried out after Cole Sprouse's Twitter was hacked Monday. "Cole's Twitter has been hacked BTW. F*** people who do that, seriously," she wrote at the time.
Rumors that the two were dating swirled after Sprouse commented "a/s/l," which stands for "age, sex, location" on one of her pictures. In the early 2000s, netizens used to ask each other that in chat rooms.
Before that, Reinhart sent Sprouse a message for his birthday on Instagram that made it seem like they were more than friends. "It seems as if the world would still be a stranger to me, if not for you," she wrote August 4. "I'm so thankful that our paths intertwined to form this beautiful adventure." The Riverdale star added: "Happy birthday, my love."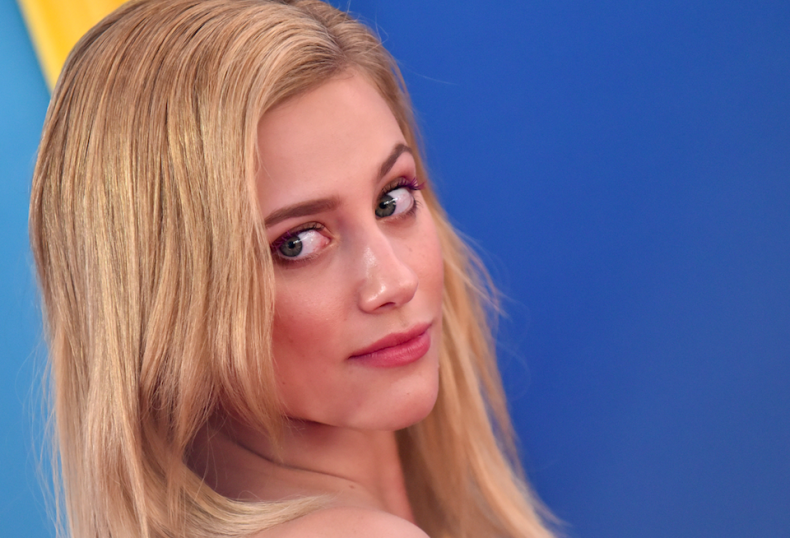 On the same day Sprouse's Twitter account was hacked, George Garofano, the man responsible for the first Fappening attack in 2014, which included Jennifer Lawrence and Kate Upton, asked the judge to give him the shorter end of his 10 to 16-month prison sentence, The Blast reported Monday.
In court documents obtained by the news outlet, Garofano said the Fappening was "not only illegal, but morally wrong, and it will take me a while to forgive myself for this, and I am disappointed in myself for anyone that I hurt, the victims, my family, and my friends."
He added: "I feel remorse for anyone that could have been affected by this on any scale, public or private. It is a part of my life that I will always regret, as it has never been a reflection of who I am as an individual."
The attack occurred while Garofano was in his last year of college. "Of course, he was old enough to know better even back then, that the conduct he was engaging in was wrong," the hacker's lawyer argued. "But he now stands before the Court having matured, accepting responsibility or his actions and not having been in trouble with the law since."
Garofano pleaded guilty to hacking over 240 iCloud accounts in April. According to his attorney, Garofano was only one of the people involved in the hack and his involvement was minor. He was released on $50,000 bond while he waits for his sentencing at the end of the month.
Reinhart did not immediately respond. It wasn't immediately clear who was responsible for the breach of privacy.
This story has been updated to confirm the photos were not of Reinhart.