Nude Woman Allegedly Ran Over Officer With His Own Stolen Squad Car: Police
A woman found lying naked in the street by a Chicago police officer allegedly stole his squad car and ran him over before crashing near a hospital Monday morning.
Chicago Police Department Superintendent David Brown addressed the incident in a press conference on Monday, which was shared on the department's Facebook page. He said officers responded to a call regarding the woman who was laying "unclothed" in the street.
"As officers tried to seek and render aid to this woman, try to figure out why she was laying in the street, she charged the officer, assaulted the officer, got in his squad car, took the squad car, drove off, had an accident," Brown said, adding that the officer was run over and suffered injuries.
He noted that she was taken into custody and the officer was brought to the hospital to receive medical attention for his leg and head injuries.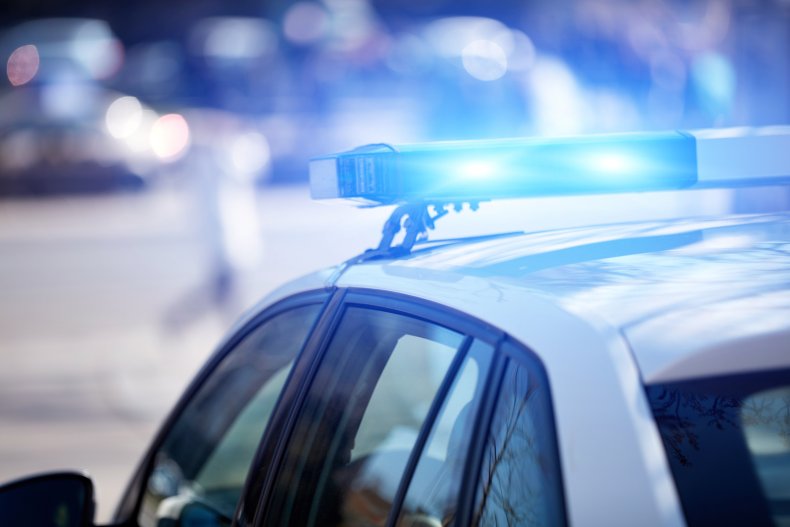 Witness Ruben Dunning told CBS Chicago there was "a bunch of blood," and the officer looked like he could "barely walk."
The outlet also reported that the woman crashed the car about three miles away after she had reportedly stolen it.
"We don't know why the woman was lying in the street unclothed, we don't know the circumstances yet," Brown said during the press conference. "All of that is under investigation as we obviously interview her and other witnesses who were there as we continue to investigate this particular incident."
Since the woman was not officially charged with anything at the time of publication, a spokesperson for the Chicago Police Department told Newsweek her name is being withheld.
According to the Illinois General Assembly, the driver of a car that was involved in a car accident that resulted in injury or death must stop the car at the scene and remain there until they are told they can leave.
Those who do not comply with the requirements may face a felony charge. Additionally, their driver's license may be revoked.
Police responded to another accident that resulted in the death of a cyclist. A woman was able to provide the license plate number of the car that reportedly hit her to police before she died.
Officers arrested Kyle Rigdon for allegedly leaving the scene of an accident causing death.
An officer was nearly hit by a car that driving at a high rate of speed as seen in released bodycam footage.
The officer told his superiors that the car hit his vehicle before he pursued the woman and eventually pulled her over.
Dashcam footage was shared on the Reddit forum "Idiots in Cars" showing the moment that a semi-truck crashed into a BMW on a freeway.